Well, folks, we made it through the first month of the year and almost through the second. With that all being said we still have plenty to look forward to. In fact, I know we all love watching television as much as we can. There are a ton of us that have been patiently waiting for the next big Hallmark Movies & Mysteries premiere!
I'm more than happy to inform you that the wait is over, and we are all in for something special. Let's face the simple fact that television just wouldn't be the same without Hallmark. So, in case you didn't know already, they are coming back to surprise their fans with another breath-taking movie! That's right, it's time to make sure everyone is gathered around the big screen. Bring all your favorite snack and all the popcorn you'll need. Trust me, this is going to be one premiere you don't want to miss out on.
So, the premiere of "Chronicle Mysteries: Recovered" will be officially showing on Sunday, Feb. 17th at 9pm/8c! Here is a brief showing of information regarding the film you'll be watching.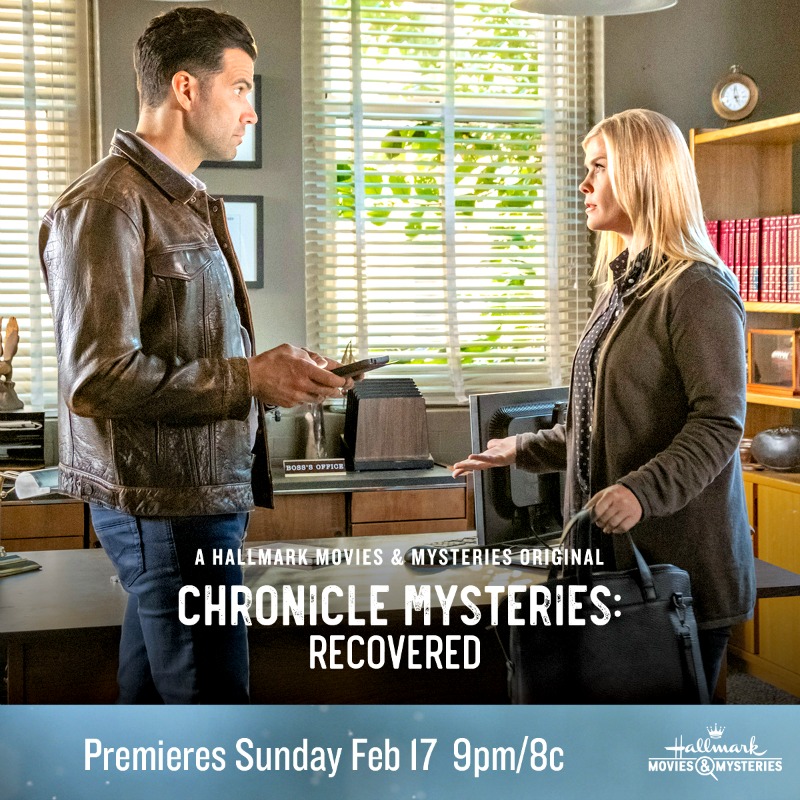 Stars: Alison Sweeney and Benjamin Ayres
Alex McPherson (Sweeney) returns to the small town in Pennsylvania where she spent her summers as a girl to record the next episode of her true crime podcast, about the disappearance of a childhood friend 20 years prior. However, after teaming up with the local newspaper editor (Ayres), who reluctantly agrees to help her retrace the girl's last steps, Alex not only uncovers the shocking truth behind the girl's disappearance, but also a decades-old murder and its cover-up.
Ask yourself this, has Hallmark Movies & Mysteries ever let you down before? For as long as I can remember they've provided the world with more than enough incredible films! If I had to say so myself, I'd say that each of their movies kept your attention the whole way through. It's hard to say that about others, but Hallmark won't let you down.
If you don't have any plans for this weekend, gather the family to watch this special premiere. Even invite your friends over too and have a movie night to remember!