Baby sleeping bags are a safe substitute for top sheets and blankets.
A properly fitting sleeping sack eliminates the risk of entanglement and asphyxia.
In addition, a decent-quality baby sleeping bag composed of permeable fabrics will keep your child's temperature consistent throughout the night.
When your baby is comfortable and warm, they are less likely to resist falling asleep and will sleep for longer periods.
Your kid should be able to kick and move about easily inside a baby sleeping sack, promoting healthy hip formation.
The sleep sack cannot be pushed off like blankets as your baby kicks and turns in their sleep.
As a result, your infant will not become chilly nor wake up unnecessarily.
A well-designed sleeping bag will make it simple to transfer, dress, and change diapers. Babies' sleeping bags are an important element of your baby's bedtime or naptime routine.
They provide your child with a sense of safety and help them sleep peacefully.
In addition, sleeping bags are wonderful to have on hand when traveling with your infant since your baby will link them with a pleasant night's sleep.
1. Age
Always select a baby sleeping bag appropriate for your child's age and weight to ensure proper fit.
The infant may be able to wiggle farther inside the sleeping bag and cover their head if the sack is too large.
Aside from TOG ratings, baby sleeping bags are also classified by size to make it easier to find the ideal one for your child.
The sleeping bag may appear lengthy, but don't worry; it's meant to give your child plenty of room to kick and wiggle around within.
2. Warmth Rating (Tog Weight)
Many parents are perplexed by TOG ratings. TOG ratings were developed in the 1940s alongside artificial textiles and fibers as a gauge of thermal resistance.
Thermodynamically, synthetics will produce a specified value. However, wool fibers are much too intelligent for a single warmth rating regarding insulation.
Wool was developed to keep sheep cool in hot weather and warm in cold weather. Sheep's wool doesn't merely get hotter and hotter as they get thicker.
Wool fibers are naturally designed to maintain you at a constant temperature, making them an excellent natural option for your baby's bed linens.
The temperature has an impact on TOG readings.
The warmer your baby becomes, the more a 1.5TOG or 2.5TOG toddler sleeping bag will help them chill, and the colder your child gets, the more it will insulate and keep the heat in.
It's the perfect solution to maintain a consistent temperature while ensuring a restful night's sleep for your toddler.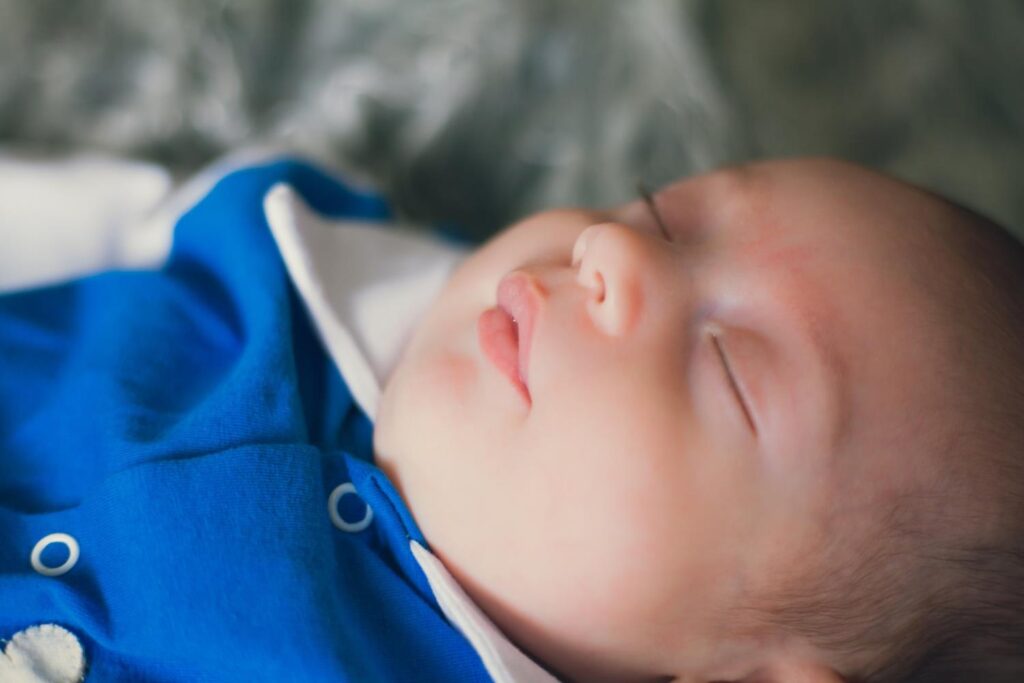 3. Night Changes
If you plan on conducting nighttime changes frequently, a sleeping bag with a zip or poppers on the sides and bottom is recommended.
When it gets to any of those nighttime changes, features like these will make it a lot easier by just unzipping the sleeping bag at the bottom for quick access.
That means you won't have to undress your infant to change a dirty nappy completely. Finally, you should avoid buying low-cost, low-quality baby sleeping bags.
You will use your infant sleeping bags frequently; therefore, they must be durable.
Poorly constructed sleeping bags are less likely to last and hazardous if the fastenings fail. Furthermore, poor fastenings might be pretty annoying for a tired parent.