If you're looking for a gift to show mom (your wife, or significant other) how much you love them, then I have a few awesome ideas for you.
Great Gift Ideas for Moms Who Love a Little Bling
I recently discovered a wonderful shop on Etsy. It's called Meydalle. They have beautiful, hand-made jewelry for women who believe in themselves, and those who just want them to know they're loved.
Show her you'll love her to infinity and beyond
I love the Infinity Bracelet from Meydalle. This delicate, hand-made bracelet is so pretty. You can choose a black or turquoise enamel bead to really set it off. It's made of 24k gold-plated brass, and I think the women in your life will love it.
Summer Bling
I recently got a pair of Meydalle's Sailboat Earrings. They are so cute, and a perfect way to add a touch of class to your summer outfits, (or to add a summer vibe to a dull winter day.) The hooks are delicate and I love the way the boats hang from my ears. Hand made of 24k gold-plated brass. The hooks are gold filled. Make mom smile with this cute little gift.
Give the woman you love an inspirational reminder
I personally really love the Believe necklace from Meydalle. It's a fantastic reminder for the women in your life to believe in themselves. It makes a great "I love you gift", or perfect for back to school. If I had a teen daughter, I would love to give her one for her BTS wardrobe.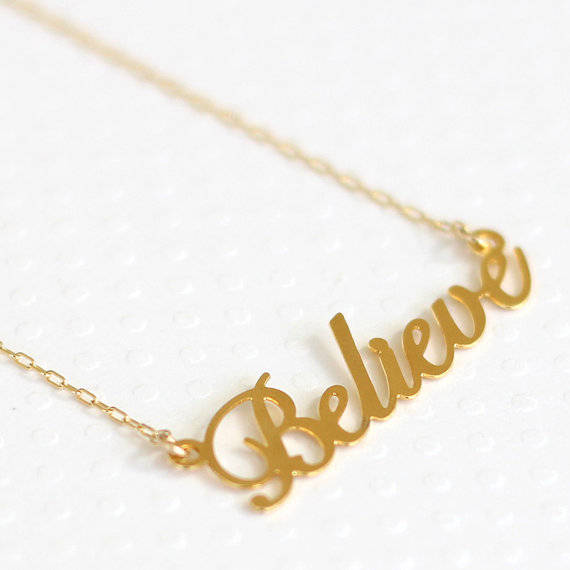 I adore these gemstone bracelets
Another of my favorite items from their shop is their gemstone bracelets. They're simple, yet elegant. Add a touch of fancy to whatever you choose to wear with these bracelets. You can choose from amethyst, turquoise, lapis, moonstone, and rose quartz. I want one of each! (Hint hint to my husband!)
Gifts for any occasion
Whether you're looking for a gift for mom, or your daughters, or even a bridesmaid gift, you need to check out Meydalle. They have so many pieces of gorgeous, hand-made jewelry. To see more, head to their Etsy store. You can also follow along on Facebook.