Gold Paw Series gives you so many choices from Fleece Pullovers, Waterproof Coats, Harnesses, Sun Shield Tee, Snood, Peter Pan Collar, Human Wrap, Cover All Waterproof Blanket, to Cat Fleece Stretch. Because Valentine's is not just for us humans. They are there for us everyday when we need them. Offering us unconditional love and understanding each and every day. And they deserve a present that shows them just how much we LOVE and appreciate them.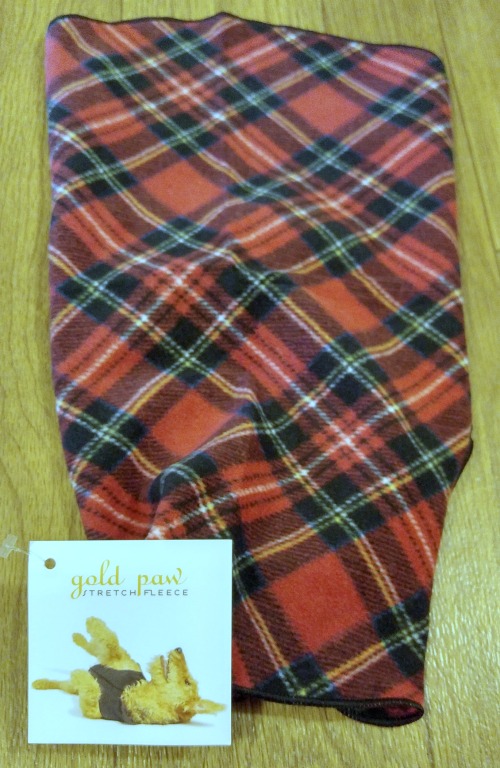 Oh my goodness when I opened this jacket I was so impressed with how soft and snuggly it is. Wonder if they make them in my size? While it is the perfect design to work year round. And I know that when you get yours, you will use it over and over, all year-long. Because it made from recycled polyester and 7% spandex. While this allows for a 4 way stretch.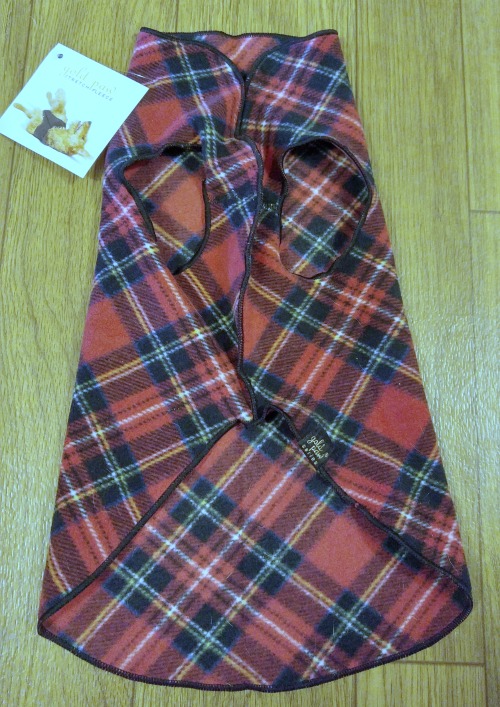 And the feel is so unbelievably soft and feels like velvet. So easy to put on and take off. And will move WITH your dog. Never stiff or bulky and cumbersome. And oh so easy to wash and keep clean. Simply toss in your washer, tumble dry low or hang up to air dry.
Just a little sizing tip. Due to the fact that the fleece is so stretchy, it will fit many dogs a size smaller than their regular size. So, if your dog is on the smaller side and not a WIDE breed ( like the bully breed ). It is strongly suggested to size down. But, if you need help to get the correct fit – check out their FIT GUIDE!
The best way for your dog to wear – the center chest seam is designed to be on the outside. As you can see it is a very nice sized seam, which offers your dog maximum comfort – especially in that extra tender area.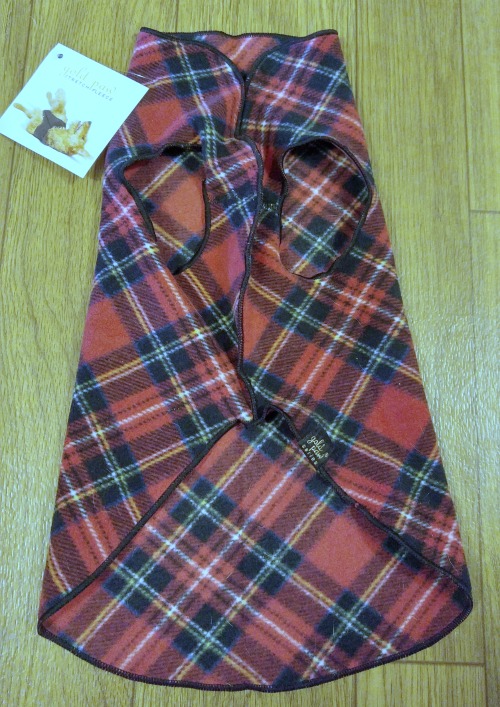 My four-legged "brother" DOG loves his stretch fleece! I'm sure yours will also. DOG wants to see all of your puppies in their stretch fleece. You know, just to see if they look as good as he does. So share your pictures of all of your beautiful puppies out there. Kelly's Thoughts On Things and Dog want to see them.