I love anything with a Bohemian feel. One Tribe Apparel hits the mark with their wonderful clothing and accessories. I love the prints and the colors. The thing I love most about them is that they donate $1.00 of each elephant themed article sold to Elephant Nature Park. Isn't that wonderful? The company helps artisans from Thailand by selling their products. They sell in 16 countries and 6 continents, so they have a pretty large sales base. They are starting something new as a way to show their fashions called an Instagram lookbook. Check it out One Tribe Apparel Lookbook. Amazing colors, prints, and fabrics.
One Tribe Apparel has the cutest harem pants. They are comfortable and free flowing. Great for a cruise or the beach. I am getting a couple of pair for my next cruise. They also carry yoga mats and supplies like carrying straps. My favorite thing on their site is their crossbody handbags. I never used to like the crossbody design, but theirs is big enough to carry everything I need in my handbag. I love the fringed leather boho look. My handbag is pictured above. The colors are vibrant and beautiful. I can carry the bag with or without the strap. Its such a great piece with my jeans and shorts or even my harem pants. I will probably carry this bag all over when I am traveling or working.
I have been shopping on their site all day. Just found these cute harem pants. They are going on my cruise in March. I can't wait to get them.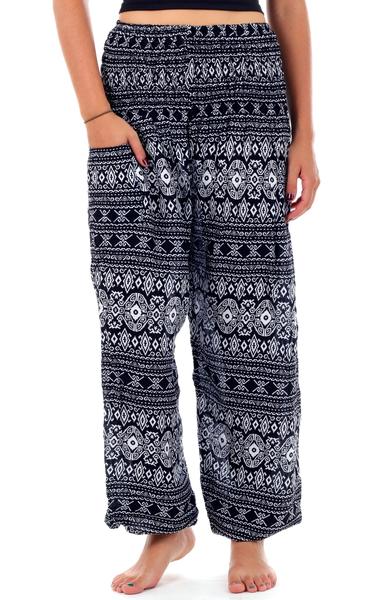 What lucky girl wouldn't like these great products? I know all the girls in my family would love them. So men and women, buy your sweetheart something from this shop and win her heart while giving back at the same time.
Their shop site is One Tribe Apparel Lookbook
Facebook One Tribe Apparel
Pinterest One Tribe Apparel Lookbook
Instagram One Tribe Apparel Lookbook