With the current COVID-19 pandemic teachers, parents and students alike are facing a uniquely challenging time.
Most schools have closed their doors and everyone has been adjusting to learning from home and a new way of life.
Due to this, parents fear the setbacks their children will face trying to figure out what works best.
Previously known as Summer Slide, the "Covid Slide" is here and it's real.
According to a survey conducted by Varsity Tutors, about 68% of parents are concerned about their children falling behind grade-level expectations as a result of remote learning from the current COVID-19 outbreak.
Which is why products that continue education from home are more important than ever.
Such kits and toys can stimulate hands-on learning which can go a long way in keeping students on track, get them through the current crisis, and prepare them for the school year ahead.
Check Out These Products
Below you are going to find a few products that kids can have some fun with. Keep in mind, you can't have summer without some fun.
So, take a look at the following prodcts I have for you to check out below!
Stick-O City 16pc Set
From Magformers, Stick-O encourages toddlers to explore tactile learning through hands-on magnetic play.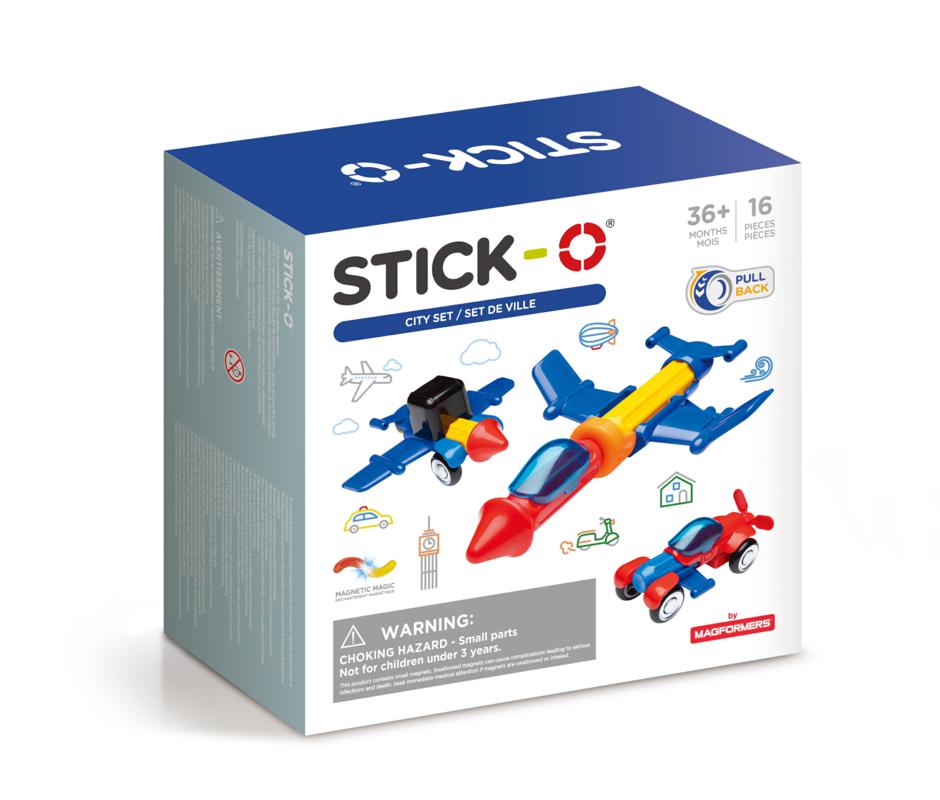 Each Stick-O shape contains magnets that rotate so toddlers creations always stick together for a frustration-free play experience.
Stick-O's unique 3D shapes contain a magnet pocket, designed so the magnet can find the right magnetic direction to stick to every time.
Stick-O magnets are completely encased inside BPA-free, ABS plastic to ensure children's safety. With the Stick-O City 16 Piece Set, kids can construct their very own busy city. Toddlers can build a car, racer, airplane, and more with the City 16Pc Set.
Glow-In-The-Dark Science Lab
Conduct fun and illuminating experiments with glowing substances and neon pigments!
Cast your own glowing neon sidewalk chalk in fun shapes like stars, crystals, and frogs. Make flowers that glow in the dark.
Mix up a glowing solution to make your own glow sticks. Observe your glowing creations under a UV flashlight (a blacklight).
Learn about light, phosphorescence, and glowing materials.
Bicycle® Standard Index Playing Cards
Do you remember learning your first card game? How about winning at an old-fashioned game of solitaire?
Or that holiday tradition of Gin Rummy after dinner? Since 1885, Bicycle playing cards have been a part of household gaming.
Known for its quality and rich heritage, Bicycle® playing cards have been bringing people together for generations.
Every Bicycle® playing card deck is specially crafted so that you can trust Bicycle® cards performance, hand after hand. Great for all card games. Great for all players.
Magformers Basic Plus 14pc Set
Create 3D structures from 2D nets with Magformers Basic Plus 14Pc Set. Build with 4 Squares, 8 Triangles and 2 Inner Circle Square shapes.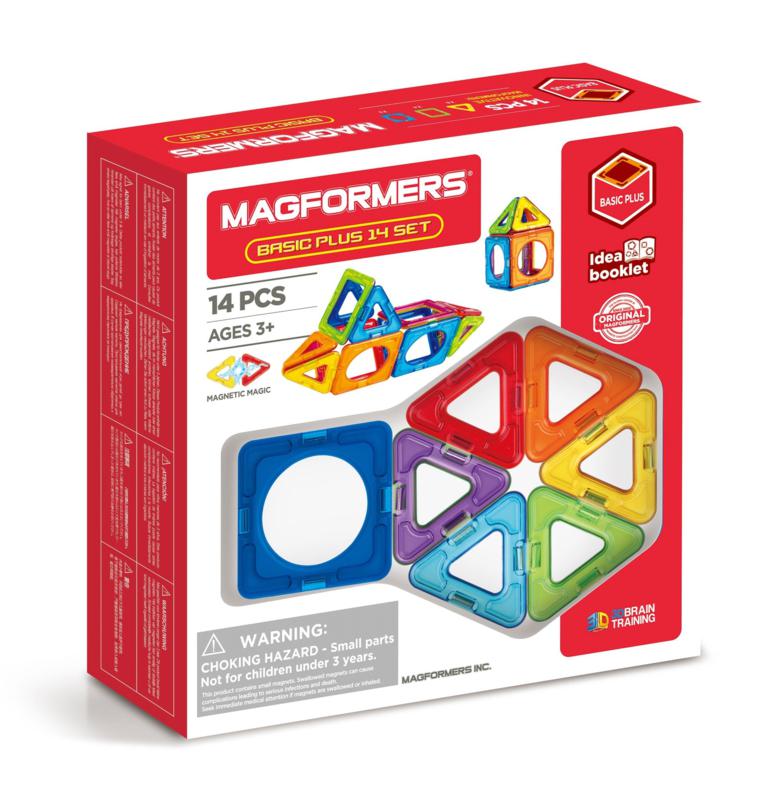 Create houses, towers and our 'magic ball'. Learn to build using combine, roll and pull-up techniques and see what your imagination can create!
Build along with the step-by-step instructions and develop color and shape recognition, fine motor skills and problem-solving ability.
The original and authentic Magformers. Perfect for brain development, critical thinking and STEM education.
Follow the Step-by-step educational idea booklet for ideas and instructions. Each geometric shape contains magnets that never reject, so you'll always hear the Magformers click.
When playtime is over, use the magnetic power to simply stack and store.
Creatto
With CREATTO, you can design and construct illuminated, three-dimensional creations that literally light up your life!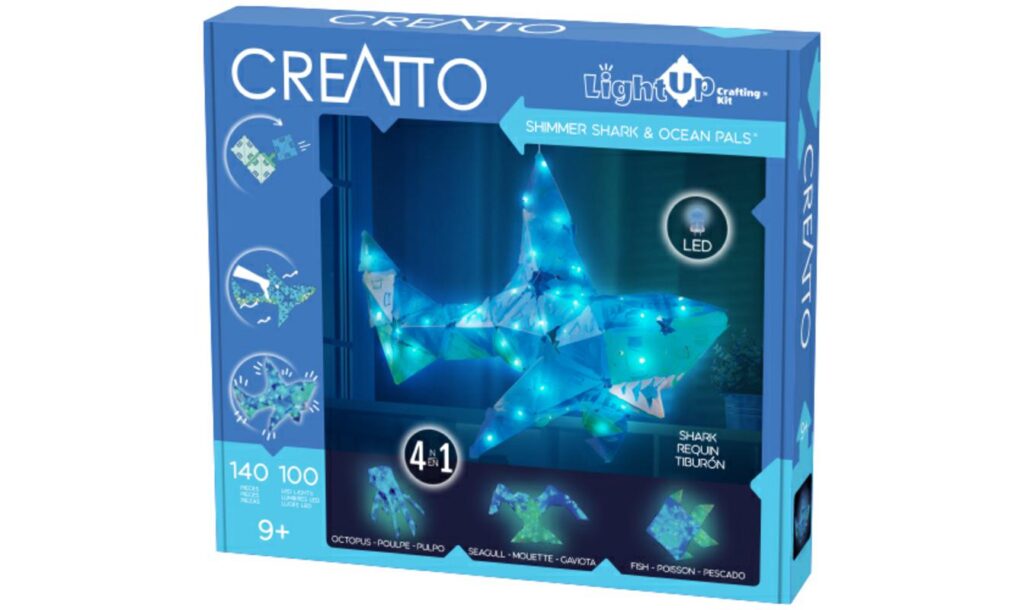 The kit includes flexible yet durable interlocking plastic tiles and a string of LED lights that you can piece together to make animals, decorations, or your own custom creations.
Each set includes an illustrated manual with easy, step-by-step instructions for multiple designs, but the building possibilities are nearly limitless using your imagination.
Creatto is available in 3 fun sizes: mini, medi, and maxi.
Solar-Powered Rovers
Want to build fun solar-powered vehicles and devices that move using electricity generated directly from sunlight?
With this kit, you can construct five motorized models. Build three types of solar cars, a solar fan, and a solar robot model.
Conduct science experiments with each model to learn about gear ratios, solar cells, and more.
The ultralight materials, including strong bamboo rods, make your models speedy and durable. A modular gearing system lets you test out three different gear ratios.
Experiment with a solar cell, electric motor, gears, and ultralight materials. Build five different solar-powered models.
Learn about how solar cells work and about the energy from the sun.