I have fantastic gift ideas for the men and women on your holiday list. This year, give them the gift of fabulous hair with Number 4.
The Gift of Fabulous Hair with Number 4
I love getting and giving gifts that are not only wanted, but needed. So I often times tend to lean towards hair or skin pampering. Recently I discovered Number 4 High Performance Hair Care. They have a full range of products for all types of hair. They even have convenient gift sets that would make awesome stocking stuffers.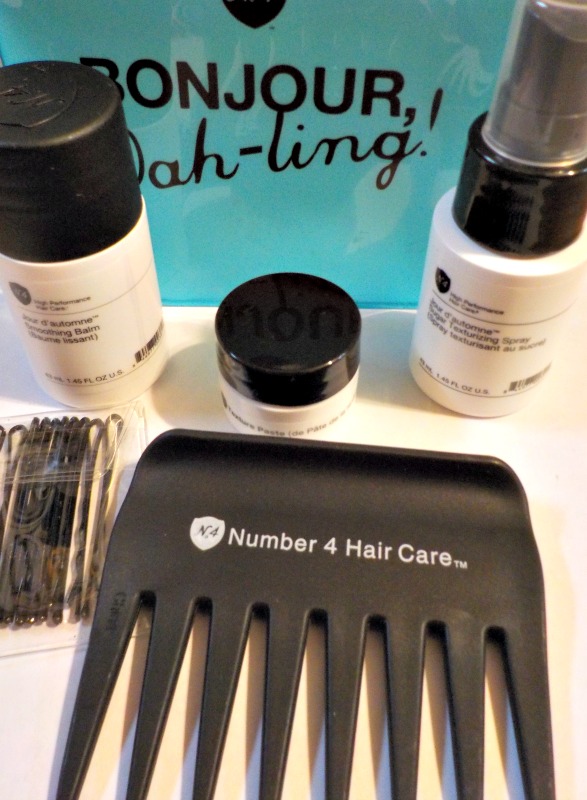 Festival and Concert Lovers
Do you have someone on your list that loves to attend festivals, concerts, and more? Maybe they love to go camping and have adventures. Either way, Number 4's Festival Ready kit is the perfect gift. It comes with travel sized necessities that are perfect for those on the go. Toss them in your back pack, bag, or in the camper. The set comes with a travel sized wide tooth comb. (As someone with thick hair, these are the only kind I can use, and I was stoked to get one in a smaller size to toss in my purse. Let me also mention that it's super sturdy. I have broken a ton of wide toothed combs, but this one really holds up!) It also comes with bobby pins because who doesn't need bobby pins? You get their Sugar Texturing Spray, as well as Smoothing Balm, and Texture Paste. All of these come in their mini darling size and in a nice little travel pouch. The perfect gift for the wanderlust men or women on your list.
Mini for those on the go
If you're shopping for someone that always seems to be on the go, I suggest some of their mini collection. Here you will find Number 4's fantastic products, but in the mini darling size. These are perfect for purses, gym bags, or even storing in their desk at work.
With everything from hair spray, shampoo, conditioner, and more. They have a full range of hair cleaning products, moisturizing, styling and so much more, all in a convenient small size. You could fill their stocking with these awesome items.
These are just a few of their great products. To see more, head to Number 4. Follow via Facebook, Twitter, and Instagram.