Not Parent Approved Card Game Fun For Kids
It's time to get the kids to put down their tablets, phones, video games, and whatever else they use. Kids may be somewhat annoyed with you until they find out why. Because it is time to play the "inappropriate" game, Not Parent Approved. Imagine the kids actually speaking to one another, all while looking into the eyes of the other! Not Parent Approved is a great, fun game that kids (ages 8+) will definitely enjoy. It gives them permission to act a little naughty without getting into trouble.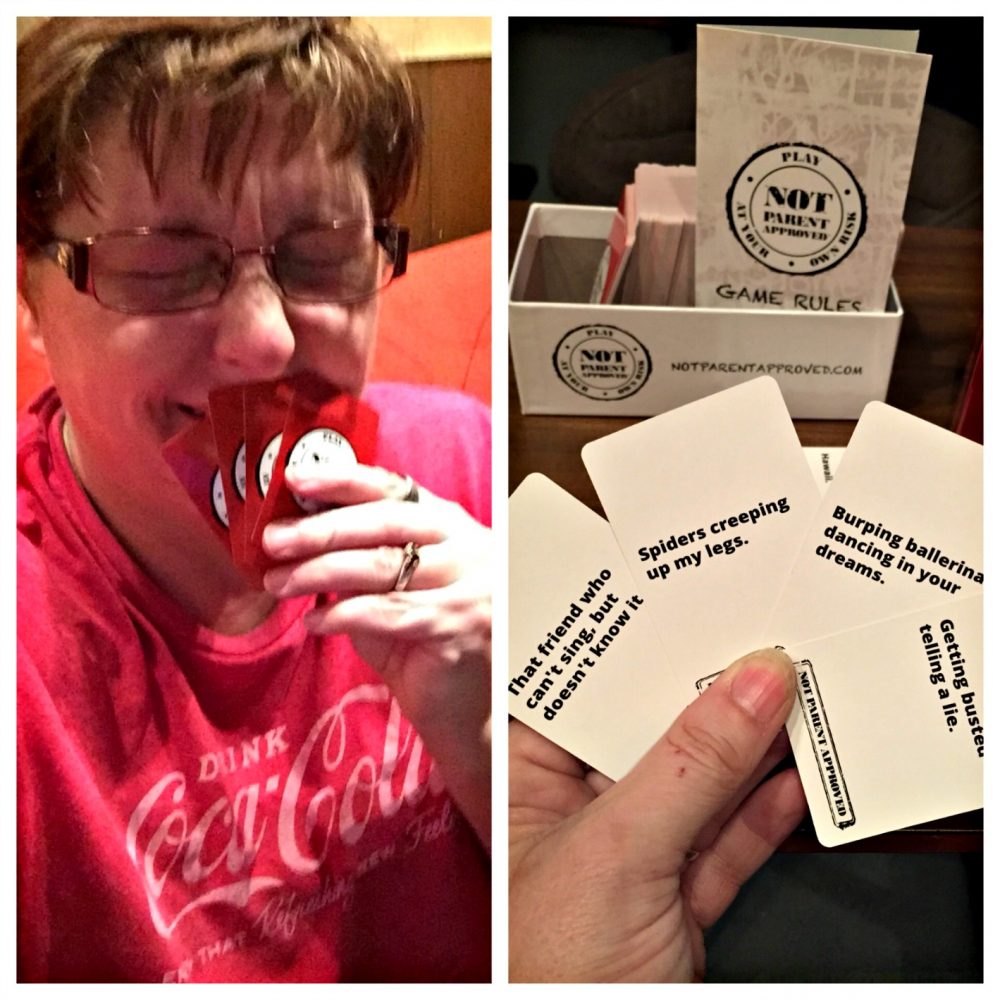 Not Parent Approved is a card game that has questions and answers on them. Each player gets seven answer cards. Oh, the way you decide who goes first? Well, you have a burp-off, of course! The winner gets to read the question card. The players choose the answer they think the burp winner will choose. The card that is chosen by the burp winner, wins a point. The player with the most points at the end wins! As you will see from the pictures, I was enjoying myself very much! I was actually laughing so hard.
What a great way to enjoy some family time. We need to get back to doing things together. I have seen so many families out at restaurants sitting at their table together, but none of them are interacting. They are all staring at their phones. That is no way to spend time with each other. Heck, you could even take these cards with you to a restaurant! Take them with you anywhere. While you are waiting to be seated, take out the cards and have some fun. Waiting in line for something else? Break out the cards!
The game comes with plenty of cards (455), but if you need more, you can get expansion packs. One of the fun things about the game is some of the cards are blank. You can get creative and write your own ideas down. There is nothing better than laughing and bonding as a family.
As a matter of fact, the holidays are coming up soon. This would make a great gift or stocking stuffer! Give the gift of family.
Connect with Not Parent Approved/ Facebook/ Twitter/ Pinterest/ Instagram/