The holidays are right around the corner. For many, that means packing up and heading out to see loved ones. Now's the time to gear up that holiday trip. It'll be here before you know it.
Gear Up for Holiday Travel
Whether you're destination bound on a plane or in a car, a travel pillow is a must have. They help you to relax and get comfortable for the journey ahead. My son and I never head out on a trip without a pillow. But not just any pillow will do.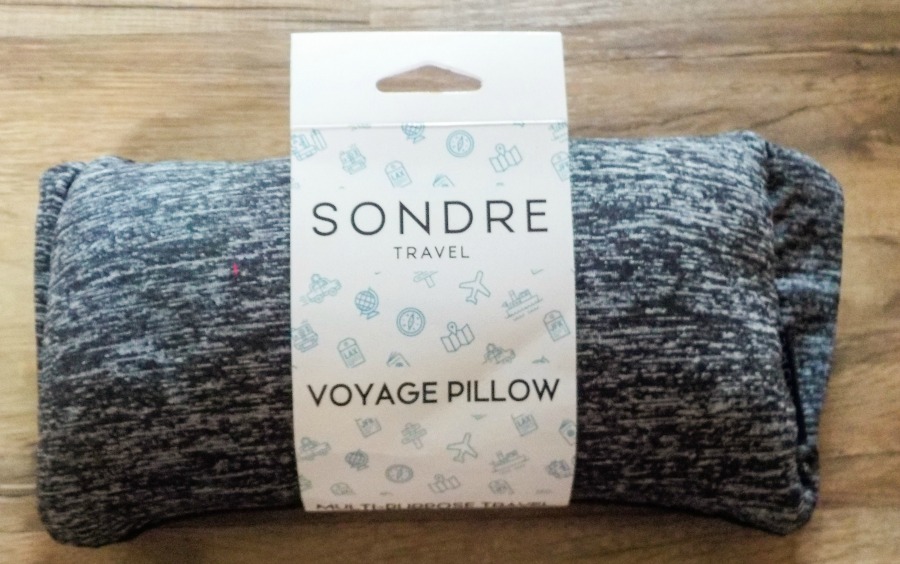 The Voyage Pillow by Sondre Travel
The Voyage Pillow is perfect for any trip, short or long. It's compact and versatile. Technically a two in one, you're going to want this for your next adventure. First, it's a travel pillow, full of body sculpting microbeads. Secondly it's an eye mask. The poly/spandex band goes over your eyes so you can perfect your travel rest. Block out the people on the plane, or your bickering kids in the car. (Come on, we all know children and long trips means bickering.)
Use it anytime, anywhere
The size of the Voyage Pillow is wonderful because it's not too big, and therefore doesn't take up a lot of space. Toss it in your carry on, or even in your purse. (That is if you carry a larger purse like I do.) I even use my Voyage Pillow at home. It's great for when I have a headache. I can usually feel a migraine trying to form. So I take my migraine meds, grab an ice pack, and my Voyage Pillow, and head to my room.
It's perfect because the pillow cradles my head, and covers my eyes to block out painful light. Then I just place the ice pack over my eyes, and wait for the migraine to lurk away. I love it. My daddy and my mother in law suffer from migraines too. I have been telling them about my Voyager Pillow, and now they want one too.
To get yours, head to Sondre Travel's website. Be sure to follow them on Facebook, Twitter, and Instagram.