Are you looking for healthier snack or breakfast options for your family? If so, then you need to check out Garden Lites. Read on to learn more.
Garden Lites Will Get You Hooked On Veggies
Do you have a hard time getting your kids (or husband) to eat their vegetables? Maybe you're just looking for healthier food options for your family. Either way, you need to check out Garden Lites. They have a full line of foods that are not only tasty, but good for you and your family.
Breakfast
Who loves waffles? I do! Garden Lites has original and blueberry waffles that are made from veggies. Yes, veggies! They're the only waffles of their kind on the market. They're fluffy, crispy, and delicious, and made from butternut squash and carrots. Don't tell the kids (or your hubby) because I bet they won't even know the difference. The waffles are certified Gluten Free, Dairy Free, and Kosher as well.
Mouth-watering Muffins
Looking to satisfy your sweet tooth? They have mouth-watering muffins that will do just that. You can choose from chocolate, banana chocolate chip, and blueberry oat. For the kids they have ninja powered Teenage Mutant Ninja Turtles muffins, and Spongebob Square Krabby Chocolate Muffins. All of which are gluten, dairy, and nut free.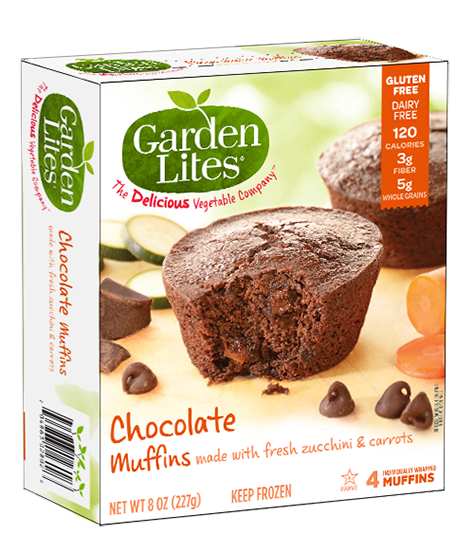 Easy and Healthy Entrees
Garden Lites hasn't left out entrees either. You can choose from mac and cheese, or a delicious cheddar and broccoli bake. If you love souffles then you need to try their butternut squash souffle, kale and quinoa, or a roasted vegetable souffle. All of them are delicious and healthy options for dinner.
Savory Snacks
Are you looking for some healthier snack options or maybe some appetizers to serve at dinners or cookouts? If so, check out Garden Lites Veggie Bites. They have four flavors to choose from. Italian Veggie Bites, Kale and Brown Rice, Broccoli and Brown Rice, and Cornbread Veggie Bites.
Where to buy
To see all of these yummy foods and to order some for your family online, head to their website. You can also follow them on Facebook and Twitter too.