Kids are interesting in a number of ways, and they are just as energetic as ever at such a young age.
You probably remember those days when you were young too!
What's important is to keep them both energized and healthy. The question is, how would one go about doing so?
There are a number of ways for you to make sure your kids are getting the nutrients and protein they need.
Sometimes finding just the right one can be challenging.
Well, the good news is that you won't have to figure out on your own.
I have just what you need to satisfy the little ones.
Bring Home The Perfect Superfood Snack
Now, Go Gourmet wants to help fuel your kids fun with their pureed superfood snacks.
That's right, these superfood snacks are just what the kids are missing frim their diet. This is where Slammers come into play!
Organic Slammers are full of fruits, vegetables, and vitamins.
Essnetially these tasty snacks are fill with all of the good stuff kids need, and they are missing all the bad stuff.
No more no refined sugar, artificial flavors, or uneccessary colors.
The great thing about these snacks is that they are also gluten-free too!
As for flavors, the kids are going to have quite a few to pick and choose from when they want one.
Original Organic Flavors: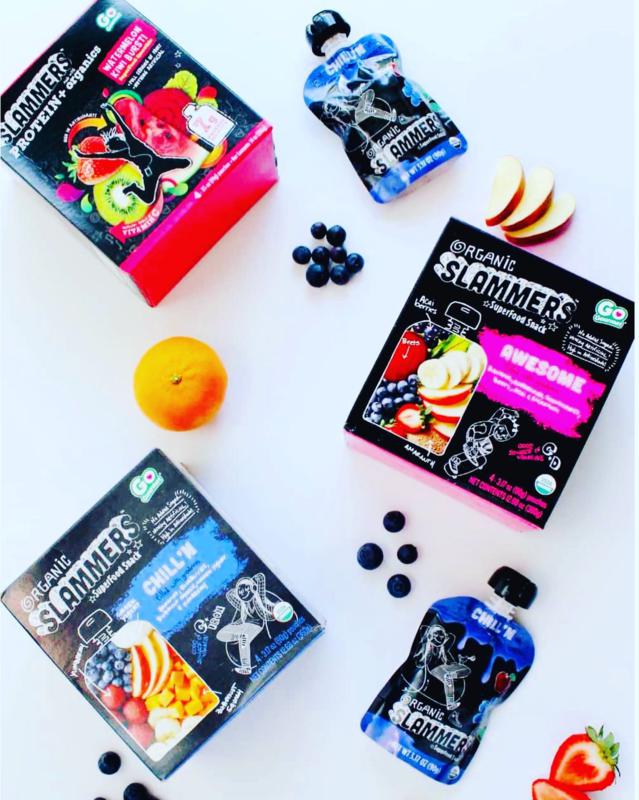 Amped is strawberry, and filled apples, strawberries, cherries, and chia
Awesome is bananas, blueberries, strawberries, beets, acai, and amaranth
Epic is oranges, mangoes, bananas, carrots, greek yogurt, and real vanilla
Chill'n is full of bananas, blueberries, butternut squash, greek yogurt, and yumberry
Protein + Organics Flavors
Creamy Banana Chocolate which is full of bananas, coconut cream, grape, sweet potato, and cocoa powder
Pomegranate Grape Crush is grape, pomegranate, coconut, apple, banana, and purple carrots
Watermelon Kiwi Burst this one is full of strawberries, kiwi, watermelon, apples, bananas, and beets
Remember, when the kids are in need of a snack you can turn to Organic Slammers to satisfy their cravings.
They are a going to absolutely love what they are putting in their bodies!