Due to the lockdowns and social distancing measures caused by the coronavirus pandemic, parents are needing to find more ways of ensuring their kids have plenty of things to do indoors.
That can be particularly challenging if your children usually spend lots of time playing outside.
To help you get started with ideas, here are four fun activities that your kids will love.
Play the Tape Game
Are you looking for a game that is fun and educational and will keep your kids in good shape?
Then try the Tape Game. Use standard colored sticky tape to make a variety of shapes, letters, and numbers on your floor.
Then give instructions to your child on how to move from one to another. For instance:
· Hop like a frog to the letter F
· Wriggle like a snake to the number 3
· Run to the triangle as fast as you can
The Tape Game is quick and easy to set up, and it's a great way to help your children learn their letters, numbers, and shapes.
Health professionals recommend kids spend at least 30 minutes each day in energetic play, either in one go or broken down into chunks.
Don't underestimate the importance of exercise for children. The Tape Game is ideal for getting kids active indoors.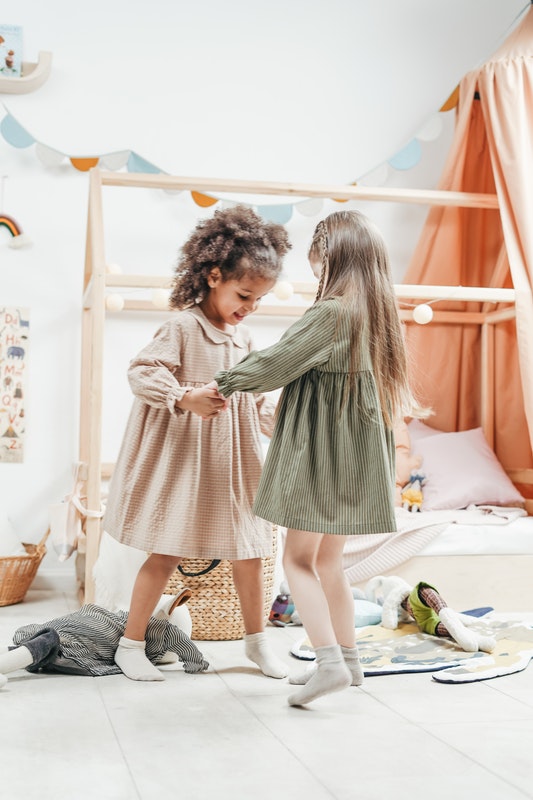 Have a Dance Party
Another excellent way for kids to get rid of excess energy and keep fit indoors is to hold a dance party.
Choose a playlist of songs your children like and let them jump, shake, and shimmy to their hearts' content.
You could even do a pre-activity of compiling a playlist of your kids' favorite songs, and naming it something like "Jack and Jo's Joyful Dance Mix."
Bake Tasty Treats
Children will have loads of fun baking tasty-treats with you.
They will love the process of mixing ingredients to make items like cookies or muffins as much as they will enjoy eating them.
Baking is also an educational activity, and you get to spend some quality time with your kids.
Don't forget to have fun decorating your edibles, too.
Children are sure to have smiles on their faces as they top their baked treats with icing or chocolate sprinkles.
Set Up an Art Gallery
As everyone knows, kids love being creative.
So, a fun artwork session is always a fantastic choice of indoor activity to keep your little ones occupied.
Children could have fun creating drawings, collages, or mini-sculptures, using materials you have at home.
In addition to fetching the usual pens, pencils, and colored paper, be creative yourself with the materials you give your children.
They could cut out pictures from magazines for a collage, or use household items like cotton wool and bottle tops to make a sheep.
Make your art masterclass even more fun by setting up an art gallery in your home.
Select an area of your home where you can display the items your kids have made and frame them if you can.
You can then have fun pretending you're visiting a proper art gallery.