We have partnered with Valvoline Instant Oil Change for this project. However, opinions here are my own
October is National Breast Cancer Month, and we have some exciting news to share with our readers. We are honored to be part of this campaign for such a cause that hits home to a lot of people. I have a couple of friends who have battled breast cancer and beat the odds, but I also lost an aunt several years back. Everything we can do to show our support we should!
Help Wipe Out Breast Cancer With Pink Wipers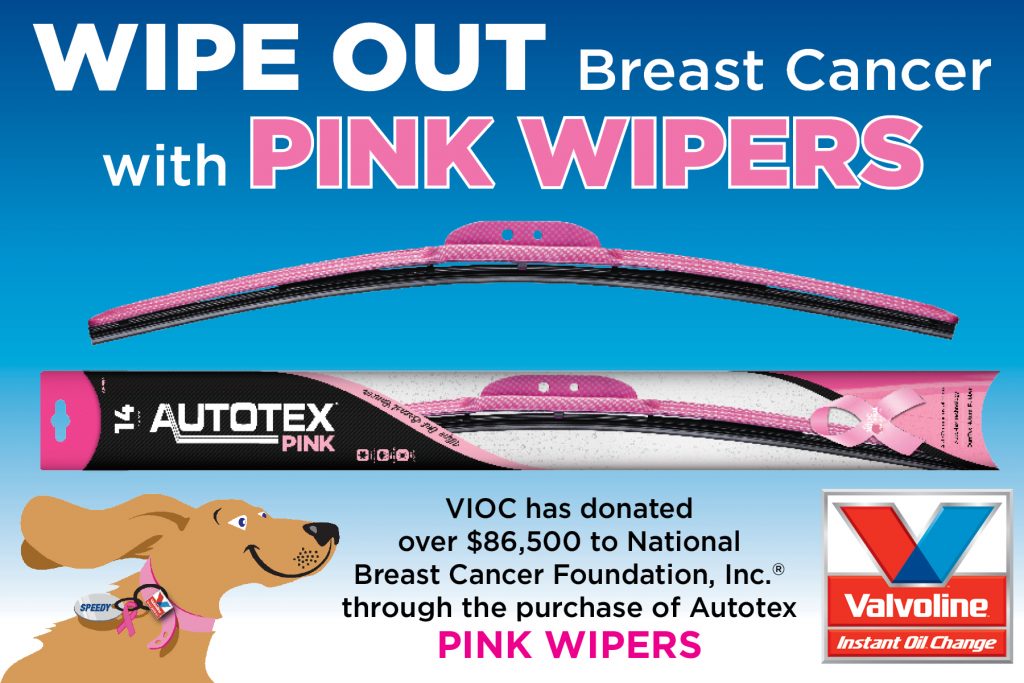 Throughout October Valvoline Instant Oil Change (VIOC) is selling AutoTex PINK Wipers. What a fantastic way to show support to Breast Cancer Awareness. When you buy AutoTex PINK Wipers, the proceeds will go to the National Breast Cancer Foundation (NBCF).
I'm down with the PINK Wipers, and I got my husband to agree too!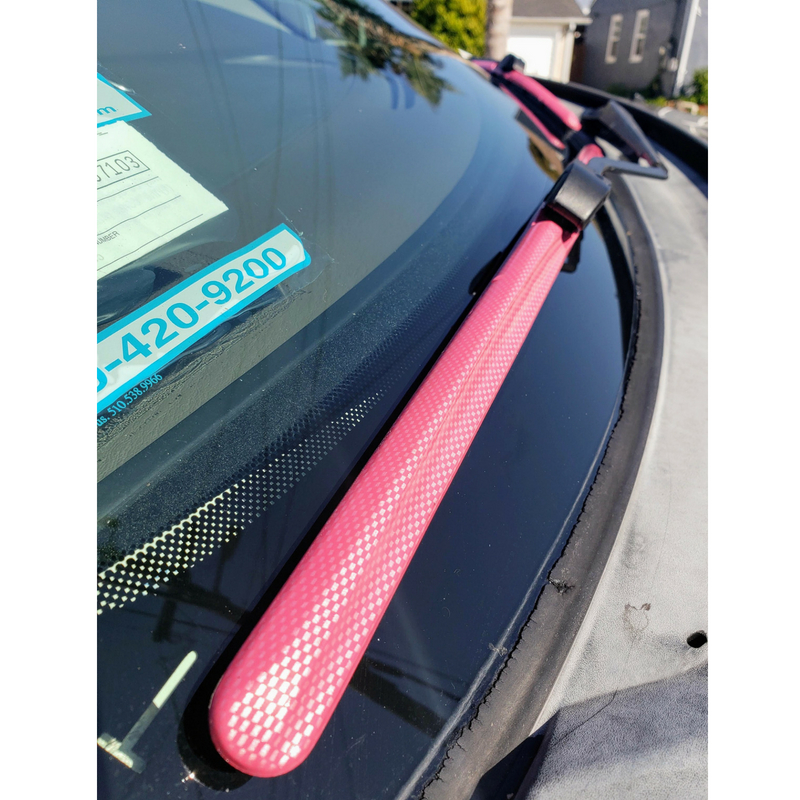 Now no worries you may choose from full Pink Wipers or Black Wipers with a small pink ribbon and are available at participating VIOC locations. I love my PINK Wipers, and even a couple people have commented, and yes I told them about WHY I have them and where they can get some too. Sharing is Caring!
Get Coupon Get Oil Change
I know you want these cool PINK Wipers so you will need to go to a participating Valvoline Instant Oil Change and since you are there, get an OIL CHANGE. We have a coupon for $15 off synthetic oil or $10 off conventional oil changes. Winter is coming, and your car needs to be in tip-top condition. It will take you 15 minutes, and they do such a great job.
When my husband and I pulled up to our local VIOC everyone greeted us with smiles and offered to help. I was very impressed with how professional and quick they changed our oil, put the correct tire pressure in our tires (ours was very high) and put on my new wipers.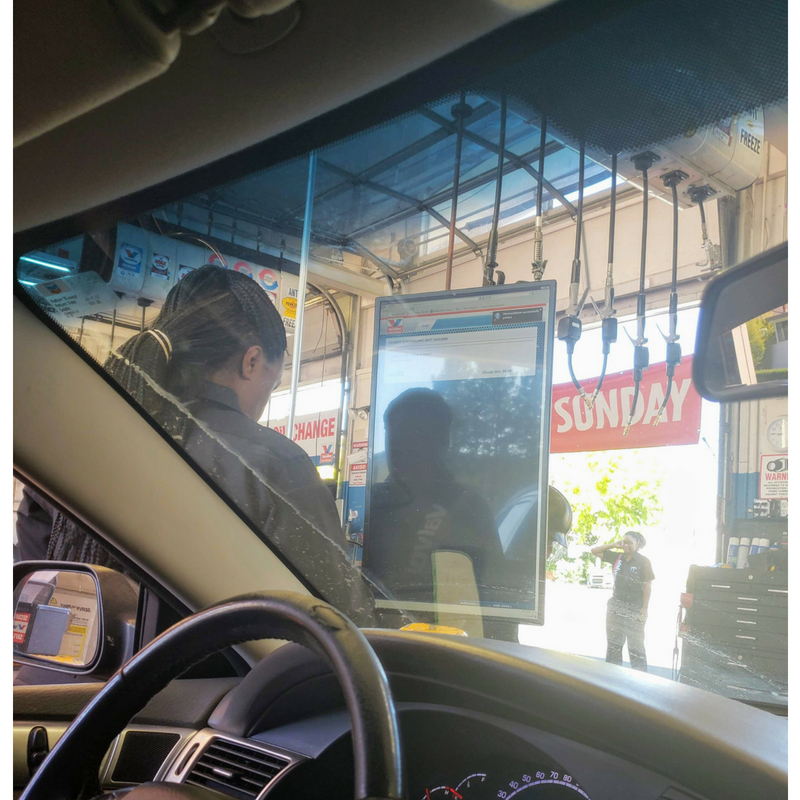 Beatrice was the manager, and she was so friendly, and you can tell she loved her job. My husband decided he won't go anywhere else now for an oil change. By the way, our car drives a lot better, who knew an oil change could do that.
So how about that coupon: full-service 15-minute drive-thru oil change with no appointment needed.
Pink My Ride Photo Contest
Important Dates To Remember:
VIOC is doubling NBCF donations on DD-Day "Double Donation Day" on Saturday, September 29th on all wipers purchased.

National Mammography Day is October 19th – schedule your mammogram today! Plus

double donation on all wipers sold 10/19.
TIDBITS:
VIOC has raised over $86,500 for NBCF through this campaign to date

The wiper blades fit 98% of cars, trucks, and SUVs manufactured after 2003
Henley Enterprises, Inc. founded in 1989, is the largest Valvoline Instant Oil Change franchisee. Operating over 174 service centers across ten states including California, Delaware, Florida, Massachusetts, Maryland, New Hampshire, New Jersey, Pennsylvania, Rhode Island, and Virginia.
VIOC does much more than just oil changes. They also perform many other services including tire rotations, belt replacements, fluid exchanges, battery services, and air conditioning recharges.

Remember the best thing about getting an oil change with Valvoline Instant Oil Change you can stay in the car during the entire service making necessary car maintenance easy for busy people and moms since, the kids don't have to get out of the car.
To learn more about the campaign and find a location selling pink wipers near you, visit
viocpink.com
#WipeOutBreastCancer