Many people focus on FOMO "fear of missing out" when it comes to human beings, but did you know that your doggy friend may suffer from FOMO too? It's true. More and more dog owners are expressing their concern with their anxious doggy. Each time pet owners go to leave the house they find their doggy is anxious, barking or even having accidents on the floor as a means to tell their owner that they're suffering from FOMO.
This FOMO in dogs is often referred to as separation anxiety and many dog owners are expressing their concerns about this and looking for a solution. If you're a dog owner who's found that your dog is suffering from FOMO, then you're in for a treat. Today I'm sharing FOMO Bones for your anxious doggy.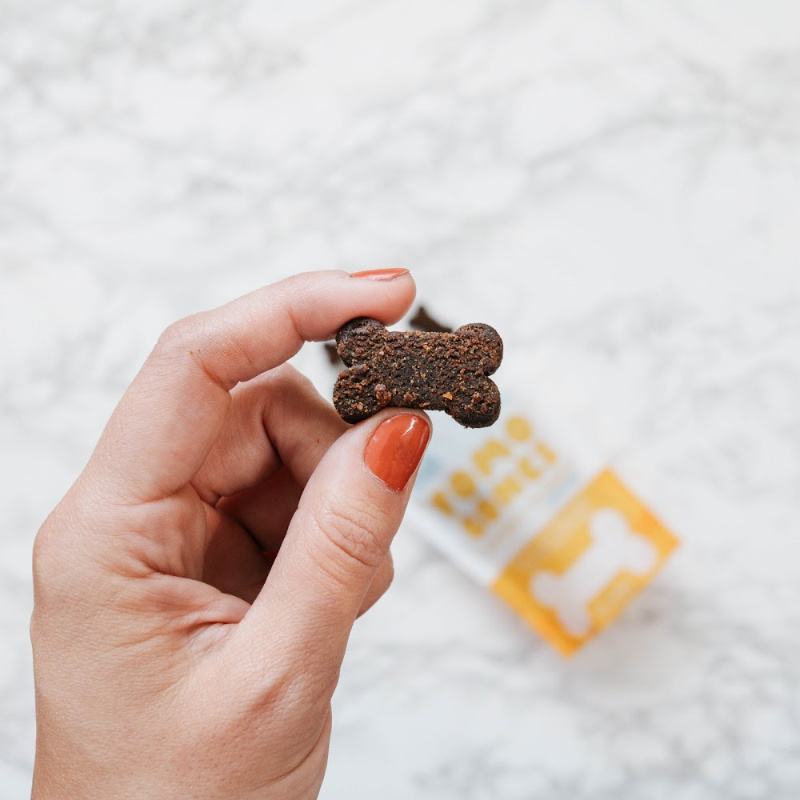 About FOMO Bones
FOMO Bones have created a dog treat that's perfect for dogs who suffer from separation anxiety using the best anti-anxiety ingredient out there, CBD. CBD is a non-psychoactive cannabinoid that's made from hemp. FOMO Bones are made from hemp that comes from family-owned hemp farms in Colorado.
FOMO Bones can help your anxious dog with so many of their fears. Some fears that FOMO Bones have stated that they can help your doggy friend with include, but aren't limited to:
Loud vacuums
Fireworks
The mailman
Social Anxiety
Vet Visits
Loud Thunder
And so many other "scary" experiences for anxious dogs
As a dog owner, it's important we know what is inside of the products we give our dog to consume. At FOMO Bones they believe in having all natural ingredients, you can find their ingredient list on the FOMO Bones website. These anti-anxiety treats are made with high-quality CBD isolate, chamomile, valerian root, and passion flower. After taking years to master the right natural ingredient list to ensure your anxious doggy can get into their own Zen, they're not able to offer dog owners a way to help their dog get over their fear of missing out and other scenarios that induce anxiety with their dog.
Purchase FOMO Bones online and come with a 30-day money back guarantee. FOMO Bones prides themselves in being the best CBD dog treats out there, so why not give it a try?
Please note that FOMO Bones do not contain THC, which means your dog will not get high. This is an isolated high-quality CBD that comes from hemp farms and has zero THC in it. This means your doggy will get perfectly legal CBD quality help without the high that THC gives humans and dogs.
Please use the code kellysthoughts for 10% off your order at FOMO Bones.