Nowadays, there are many expensive chemicals as well as herbal products available in the market to keep your hair strong and healthy. These could not assure you to give positive results in all cases. Sometimes these could lead to negative effect due to insufficient nutrients and Vitamin deficiency. Everyone has their preferred option, like Allurium Beauty for example. Along the way there are more ideas to consider as well. To get strong, healthy and shiny hair, it is just to follow a proper healthy and balanced diet. Fruits and vegetables are a good source of vitamins and nutrients, which are essential to enhance hair growth. Here we see some of the delicious fruits that's helps to fight with hair fall and other hair related problems.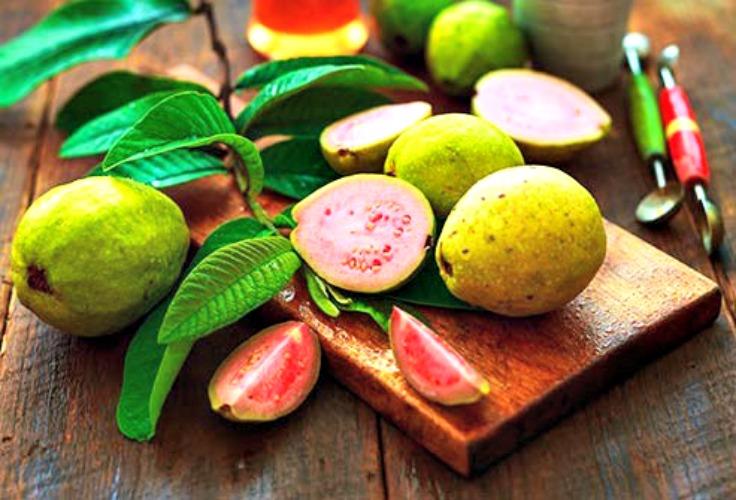 Avocado
Avocado is one of major fruit for maintaining healthy hair. They provide Vitamin B and C which are essential to protect and strengthen hair. In addition to this, the presence of vitamin E and beta-carotene helps repair damage on the scalp and ensures cells get the oxygen they need and strengthens capillary walls, promoting good scalp circulation. The high-fat content in avocado also makes it a great choice as a hair conditioner, it also acts as a moisturizer for dry or damaged hair. Regular intake of avocado leads to healthy hair growth resulting in half an inch of growth every month.
Peaches
The presence of biotin in peaches is act as a natural hair growth enhancer. Peaches are rich in biotin. In addition, the leaves and oil from this fruit are made into hair mask that helps to cleanse the scalp, lead to reduce hair fall and improve hair growth.
Guava
Guava is a sweet tropical fruit which is rich in many nutrients and vitamins. This contains vitamin A, B2, C, potassium, and lycopene which are much needed for hair growth. Vitamin B2 specifically helps to repair cells and tissue in the body which can be beneficial for restoring healthy hair. The antioxidants present in guava leaves fight free radicals and prevent hair damage. The leaves of guava could act as a deep conditioner, that strengthens the hair follicles which lead to thicker and shinier hair growth. Guava leaves extract goes deep within your scalp to nourish the skin and treat dandruff at the root. Regular intake of this natural fruit provides the hair and scalp with all necessary nutrients to healthy growth over the long period of time. Eating Guava fruit regularly can also help to trigger weight loss, support digestion, help treat Diabetes and maintain blood sugar levels, and improve cholesterol as well as reduce blood pressure.
Blueberry
Blueberries are of one of delicious fruit that gives major benefits to body heath. Blueberries contain vitamins such as A, B5, C and E which stimulate hair follicles and facilitate hair growth. This fruit is also rich in Proanthocyanidin which is extremely beneficial for hair. The presence of antioxidants helps
improving oxygenation and circulation of blood in the body, particularly the scalp. Blueberries can also be used as a natural hair dye to color your hair too dark.
Daily consumption of these natural fruits provides all nutritional supplements for hair loss and helps to regrow hairs and lead to having healthy hair over a long time.