We are pretty excited to share with you an update on one of our favorite restaurants, even though we were sponsored by Fazoli's® Italian Food all my opinions are my own.
During the summer my family goes on a lot of road trips. We enjoy just hoping in the car and driving out. We will visit different states or family. However, the one thing that bothers me the most about road trips is the FOOD. I'm sure my kids can live on burgers and chicken nuggets but not me! We are always arguing over where to go to eat when we are on the road but there is one place we all will agree on is Fazoli's Italian Food.
Fazoli's is a family friendly restaurant that cares what they put in their food and just recently changed up their menu to showcase 0% Artificial 100% Clean "Naturally Italian" food; they took out all the artificial ingredients, colors, and preservatives from their menu.
Wow! That is some exciting news, and you know us, moms, we like that 100% CLEAN food, we want to give our family the best quality food we can even when we are out on the road. A road trip doesn't mean we eat junk every day. Another thing I enjoy about Fazoli's is it's a fast casual restaurant that is a good value for a family. It's not going to take half our road trip money to eat there, more money for other fun things to do!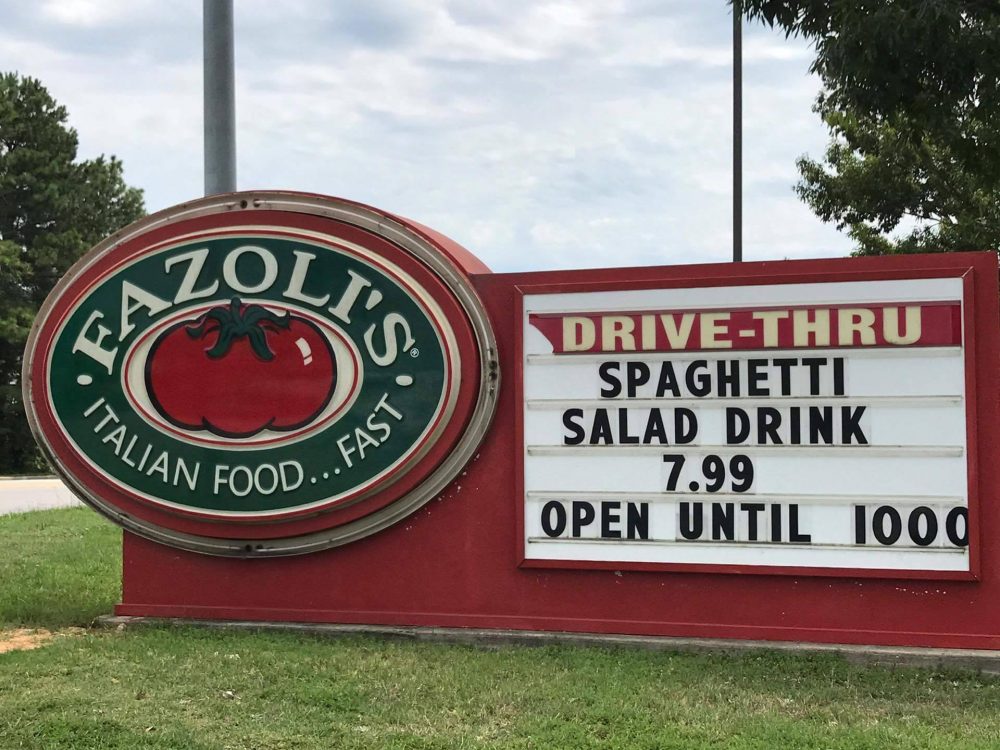 Plus we can sit down inside or go through the drive-through, and this will all depend on the kid's moods. I love options when we are on the road. When we need to get out of the car, we will go inside. When you enter you order at the counter, then find your table. The food comes out pretty fast too. There is no waiting 30 minutes for your food to come out; this is perfect when you have kids.
I'm Italian, and it is hard to get a good quality Italian food unless I go to my grandma's house. But I have to tell you Fazoli's Lasagna was pretty darn good! I was impressed and thankful I was eating natural ingredients. It makes me feel good that Fazoli's cares about their customers to take out all those nasty artificial flavors.
Fazoli's has everything we look for when there is a need for some Italian food when we are out- it is casual, fun, and delicious. Next time you see a Fazoli's stop in and try out their new CLEAN MENU!
0% Artificial 100% Clean "Naturally Italian" food
Make sure to print out this
$3 off $10 or more at
Fazoli's coupon.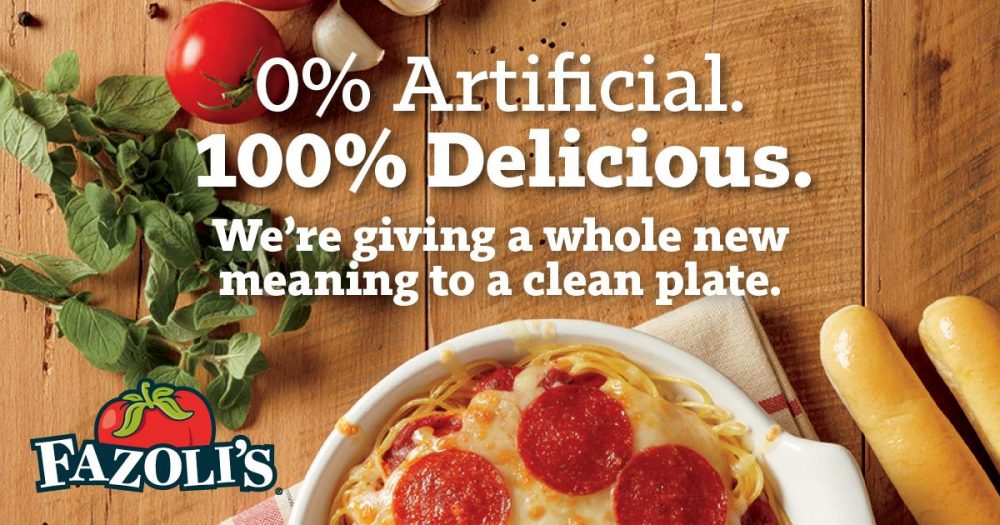 This is a sponsored post written by me on behalf of Fazoli's®.