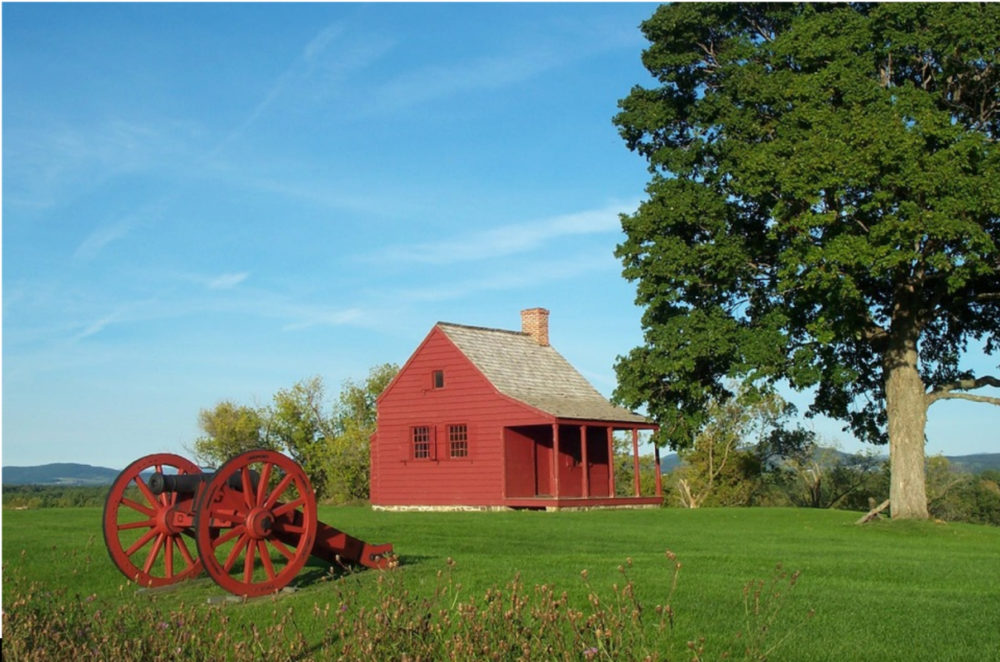 As far as getaways are considered, there's more to New York than the 'city of dreams' or the 'Big Apple'.
Saratoga Springs in Upstate New York is often loosely referred to by the locals as 'Saratoga,' is set in the shadows of the Adirondack Mountains. With a rich history which dates back to the mid-1800s, Saratoga has made its name by describing its slogan to near perfection – 'Health, History, Horses'.
While in this beautiful town, enjoy your days watching a polo match, catch a horse race, hit the slot machines, indulge in scrumptious food at many restaurants or while away time in the music clubs, speakeasies or cafes. To add to the appeal of the destination, there are over 20 natural hot springs. With so much to see, do, and explore, a family vacation to this beautiful land is a must.
Cozily nestled away, Saratoga is an all-immersive experience for families away from the hustle and bustle and amidst greenery and quietude.
Here's what you and your family can do during your family getaway:
Saratoga Race Track

Saratoga Performing Arts Center

Broadway Shops and Restaurants

Saratoga Spa State Park

Congress Park

Visit museums
Saratoga Race Track
There is no finer setting for thoroughbred racing than Saratoga Race Track. Sports Illustrator names it as one of the greatest sporting venues.
Big races, high stakes, champs, and upsets – it's a part of what you experience at the track. Every summer, the iconic grandstand comes alive with fans who want to experience the best of racing amidst the historic unmatched ambiance and charm of good old Saratoga.
Even if you know nothing about horse racing, your day at the race track will be special.
You can walk around the premises and view the horses, watch the jockey's getting set for their race, visit the big red spring, which is a fountain with spring water, and much more.
Just keep in mind that you need to wear the appropriate attire to visit the grounds. Clad in proper Saratoga attire with the horses thudding down the race track, it's all a brilliant and memorable experience.
Visit the famous s Saratoga Performing Arts Center (SPAC)
SPAC is overflowing with magic which cannot be merely described in words it needs to be felt in person.
SPAC is a world-famous amphitheater which hosts rock concerts, classical events, food, and wine tastings, etc.
It's location, encircled in by minerals springs and verdant forests, makes SPAC a place where modern sophistication meets nature to produce a one-of-kind ethereal experience.
Apart from popular musical performances, SPAC is also the summer home of the acclaimed Philadelphia Orchestra and New York City Ballet. A few popular festivals held here are the Freihofer's Jazz Festival, Saratoga Wine & Food Festival, etc. You can see upcoming events here.
In addition to the enclosed amphitheater, the economical and popular lawn area allows for picnic blankets or low-backed chairs to enjoy a night of music while stargazing. Screens are placed strategically so that you can view all angles of the concert as if you are seated in the 5th row of the amphitheater.
Exploring the shops and restaurants in Broadway
Image Source :Saratoga Arms
The downtown shopping district of the spa city offers quaint shops and lovely boutiques which are nestled amidst delightful cafes and eateries.
With just a handful of chain stores, the downtown area is unique and a charming place to spend some time. The atmosphere that surrounds you is vibrant and, the streets are picture-perfect almost resembling Champs-Élysées (an iconic avenue in Paris). The array of fantastic restaurants, unique boutiques, bustling bars, and charismatic locals add to the appeal.
There are plenty of shops to fulfill the shopaholic in you, several relaxing spas for that much-needed detox session and plenty of restaurants which will keep you satiated.
Saratoga Spa State Park
Home to some of the most popular attractions, a trip to this city is incomplete without visiting Saratoga Spa State Park.
A short distance from downtown, it's is a hot spot to discover new activities that you will enjoy during any time of the year. Apart from the fun things to do, this park is recognized as a National Historical Landmark due to its cultural and historical significance. From nature trails to golfing, you and your family can enjoy just about any activity you please at this park.
The Saratoga Spa Golf Course is an 18-hole Championship Course which is open from March to November. It features a 9-Hole Par 3 Course and a driving range.
The whole family can enjoy a fun game of frisbee golf or discover disc golf. After sweating it out in the game, you can cool off at Peerless Pool.
During winters, visitors can also partake in ice hockey or ice skating.
The convenience and tranquility of the park makes the perfect setting for bikers, walkers, hikers, and runners to enjoy the numerous nature trails. For details on the trails, you can visit the park office or print out a map. During winters you can indulge in snowshoeing or cross-country skiing.
Over and above all this fun, the park is known for its mineral springs, which you have got to check out. There are 12 springs in the park alone which provide curative properties and health benefits.
You can also picnic on the grounds here.
All in all, there's a lot to do and see here which will keep you on your toes for a good amount of time. Remember to wear good walking shoes, carry ample water and layer on the sunscreen!
Congress Park
Things to do in and around Saratoga Springs NY include another centrally located park which is just off of Broadway. Congress Park is a stunning green space which offers a little something for everyone. You can picnic on the lawns, watch the mesmeric fountains or admire the wildlife by the pond. This park offers relaxation, fun, and exploration all in one place.
Bring a cup along with you so that you can try the spring water from several springs around the premises.
Within the property, you can also find the renowned Canfield Casino. It's no longer used for gambling, but you can marvel at its beautiful architecture.
Did you know that seven scenes from the movie Seabiscuit were shot here?
Saratoga Springs History Museum helps you learn more about the rich history of the city. It's located in Canfield Casino, and visitors can go around Walworth Museum, Belter Room, the Saratoga Springs History Hall of Fame and the High Stakes Gambling Room.
Both kids and adults can enjoy the gorgeous Congress Park Carousel.
In Congress Park, adults can get away from their daily mundane routines, and kids can enjoy the plethora of things around the park. Rest assured; it will be time well spent for the family.
Explore museums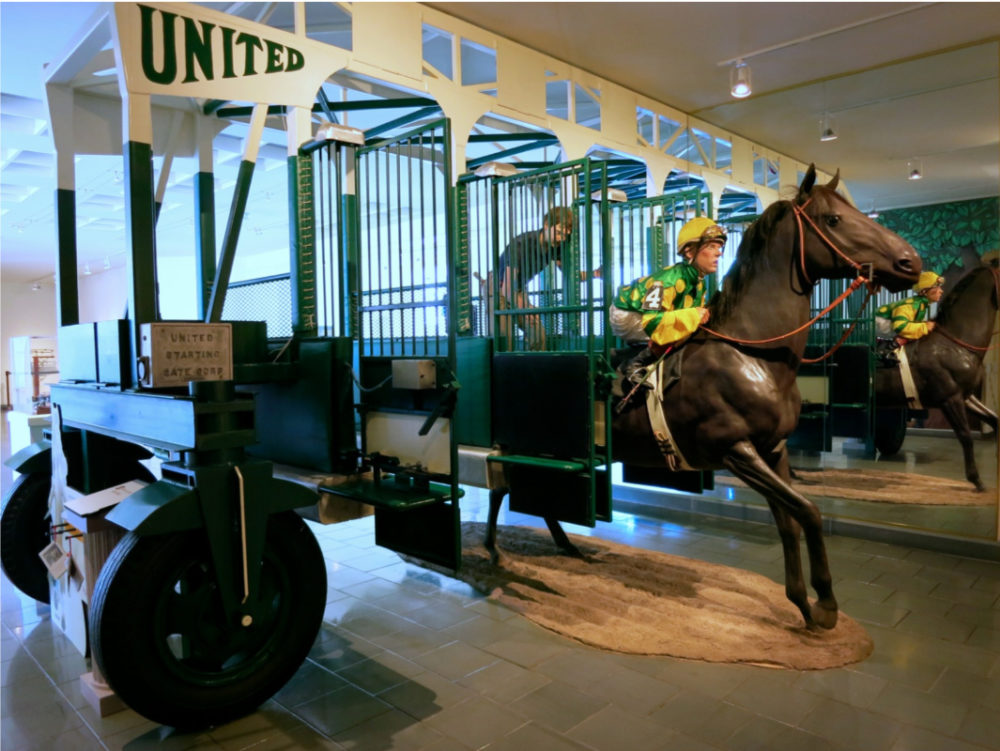 Image Source :Saratoga Arms
There is an impressive collection of museums in Saratoga. To name a few, the National Museum of Racing and Hall of Fame, the National Museum of Dance and Hall of Fame, Saratoga Automobile Museum, the Hyde Collection in Glens Falls, NYS Military Museum and the Saratoga Springs History Museum. So whether you are a dance enthusiast, automobile fanatic or a lover of thoroughbred racing, there's a lot to explore and unveil. It's also a good learning lesson for your child.
Winding up
Saratoga, although occupying a small part of New York, packs a mighty punch.
A glimpse into the hidden gems reflects all that one small city has to offer. It's nice to visit and experience all the extravagance and pomp of city life, but there is no better way to get a hands-on experience of old-world charm than visiting Saratoga.It's the perfect spot for a family escape which has a little something for every member of the family. Rest assured, when you leave, you will not only leave with a bag full of your stuff but also a heart filled with memories that you and your family will cherish forever.