Are you ready to explore the great outdoors with your canine bestie? If so, here are some items you're going to need.
Explore the Great Outdoors with Your Canine Bestie
There's something so rewarding about exploring the great outdoors with a dog. The wonder and excitement on their furry faces is so heartwarming. Watching them check out their new surroundings and knowing that you've made them so happy is an amazing feeling. So if you're ready to take your furry friend on an exploration, then here are some things you'll need.
A Pull Stop Harness
If you have an excitable dog like me, you may want a pull stop harness. (She's great for our normal walks, but in a new place, she just can't contain her excitement. Since she's stronger than I am, we can't leave home without a pull stop.) They're designed to keep your canine from pulling. Most of them have the leash hook up in the front so when the dog pulls, it turns them, so they aren't moving forward any longer.
Grab Some Food
If you're going for a few hours or a few days, you should take some food. However, depending on your exploration, you don't want to weighed down with a bag of kibble. I recently discovered Our Bar for dogs. These things are awesome! They're the canine version of meal replacement bars. Out Bars are hand crafted, real food that are baked for your fur baby. With three flavors to choose from these meals on the go are not only handy, but dogs love them! (They have herring, lamb, and turkey.) For more info and to get yours, head to The Great Outdogs. With the holidays here, these make wonderful stocking stuffers for the fur babies on your list.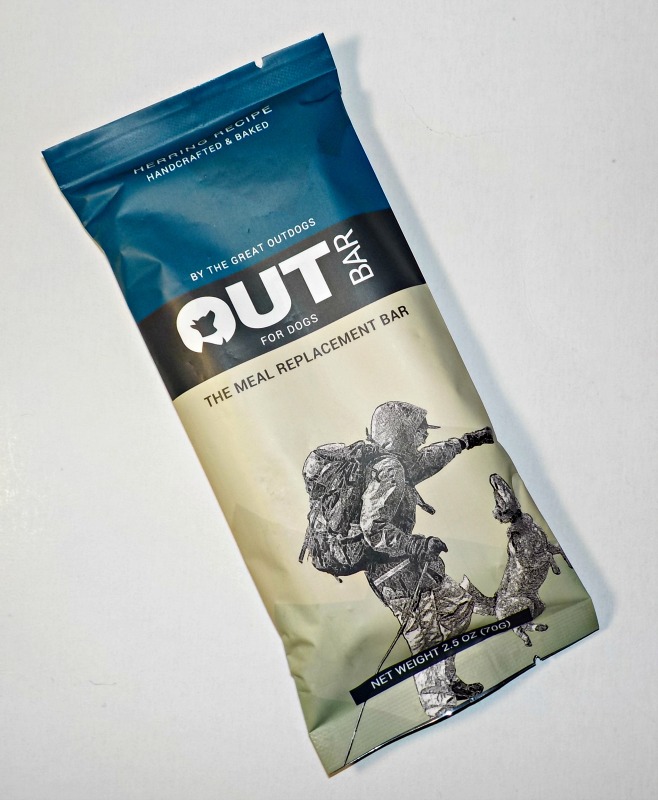 Water, water, water!
My Shepherd loves water! She loves to swim and frolic in it. But you also need to take some for your dog to drink. We have these handy water bottles with a trough that folds out. They easily clip to a backpack, harness or even your belt. They're not overly expensive either (they cost about 3 bucks,) and you can find them right on Amazon.
Tags
Make sure your fur baby's tags are up to date. If your dog isn't micro chipped, maybe add a tag with your phone number and address. In the event that he or she takes off, you'll feel better knowing your pertinent info is on them.