Overall it is best to start winterizing your vehicle before the winter season strikes.
Its best to schedule a maintenance check-up for a number of things like the tires and tire pressure, radiator, battery, brakes, exhaust system, and more.
You also want to adapt to keeping your gas tank at least half full, if not sufficiently full.
Now when you think of winter driving you have to think about everything.
Such as the conditions you may run into including ice, snow, and rain. Each of these conditions can affect your ability to break.
You won't be able to drive like you normally do during winter. Because of the possible conditios you have to be careful with a lot of aspects.
Braking won't be the same because tire traction is limited. If you aren't careful you could end up sliding or not being able to stop.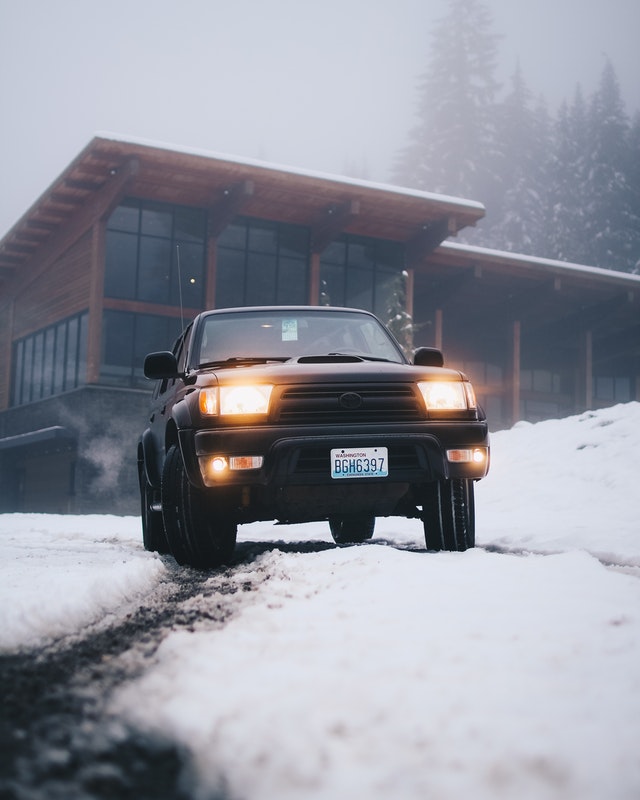 Speeding should always be avoided too.
While this is just a load of general information, there are key winter driving tips to take in so that you can have the best winter driving experience.
Properly Get A Feel For The Road
By getting a better feel for the road you'll be able to drive much better. You want to start off slow so that you can test your braking ability and steering.
You want to avoid spinning your tires when you pull off.
As for slowing down, you want to start slowing down much sooner than you normally do when stopping or turning.
Once you have a proper feel for the road you'll be able to handle that winter road.
Be Responsible With Car Distance
Its important to keep a safe interval between your and the car that's ahead of you.
You want to do this mainly because of the pavement conditions.
Sometimes drivers forget to leave stopping space, and its needed because of the possible icy roads.
The last thing you want is to be involed in or cause a rear-end crash.
Equip Your Vehicle
Be prepared to equip your vehicle with snow tires or chains if neccessary.
Now, chains are known as the most effective, and they should be used where snow and ice are on the road.
While snow tires are okay, they can slide on ice and even packed snow areas.
So you want go with the safest option for you.
These are just a few key tips to keep in mind before the winter season arrives.
Although you can't get on the road without the right vehicle, right?
Well, you can always head on over to National Dodge Chrysler Jeep Ram, located in Jacksonville, NC!
Not only will you be able to find the car that's just right for you, but you can also get all of service help you need.