Writing about the impact of the coronavirus shutdown is difficult. No sooner will we have written this article than something else will have happened, and another option for entertainment will have been taken off the table. These are uncharted waters, and none of us know what's going to happen next. All we can do is keep washing our hands, keep a sensible distance from people at high risk of contracting the illness, and hope that everything is over sooner rather than later. We know that you, like us, can't wait to get back to normal.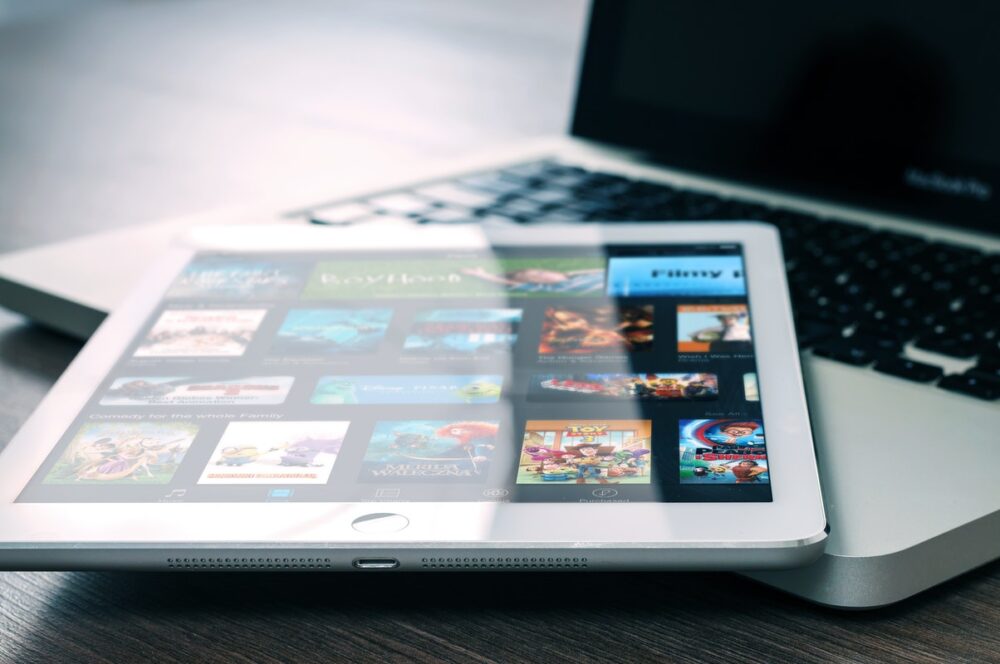 In the meantime, many of us are going to have to find things to do with our time. Businesses have closed, and workers have been sent home. Most large sports have been canceled or indefinitely postponed. Even big-name movies have been shelved for the time being. Anyone who was eagerly looking forward to the next installment in the 'Fast and Furious' franchise is going to have to carry on waiting until 2021. James Bond might have successfully faced down many enemies during his time, but the coronavirus has him beaten. 'No Time To Die' has been pushed back seven months in the hope that more people will be able to get out and see it by then.
Instead of focusing on what's off the table, though, let's focus on what's still available. We're still allowed to go outdoors and move around, and we'll all slowly go insane if we spend the next few weeks stuck inside our homes, so here's what you might want to consider if you're looking for a way to take your mind off the fate of the world for a while.
A Good Netflix Binge
We might not be able to go out and watch any new movies if cinemas keep delaying their release, but there are still hundreds of great films and television shows you've never seen before. There's never been a better time to get engrossed in a box set, or to finally get around to seeing that classic film series you've never been before. Subscriptions to services like Amazon Prime or Netflix won't break the bank, and there's a lot of great content there that should keep you occupied for the long term. If you're not sure where to start, here's a great guide covering what's new to Netflix in the next few weeks. That's just the new stuff, though – the best way to find out what's on there is to open an account and start trawling through it!
Head On Out To The Casino
OK, we admit that this won't be for everybody, but the Santa Clarita Valley has a great range of casinos, and it would be a shame if nobody was visiting them. There are ten different casinos within easy reach, and that isn't even taking into account the many online slots websites that can be accessed from the area. If you're new to the idea of gambling, you could even use the online slots websites for practice before you head on out to play the games in person. The best thing about casino is that you can usually set your own stake, and so if you're a high roller, you don't need to worry about blowing all of your money on a single spin. Never gamble with money you can't afford to lose, and only place bets you're comfortable with – but it's a fun hobby if your luck is in and you enjoy leaping into the unknown. At least a good win would cheer you up!
Visit Your Favorite Restaurant
At the time of writing, there are no restrictions on going out to restaurants and eateries. Unfortunately, many citizens will be too afraid of going out in public to eat, and so local businesses are likely to struggle. It would be awful if some of the area's best-loved family-run restaurants went out of business over the next few months because of lack of custom. Don't let it happen. There are options in the Santa Clarita Valley for every cuisine you can imagine, and every single restaurant would be very happy to see you during these difficult times. You might never feel so valued as a customer! Make a restauranteur's day by making a booking, and enjoy an excellent meal in the process. Very few people enjoy cooking all the time – so give yourself a break!
Support Smaller Sports
Almost every professional sport in the country has been canceled because of the virus. By the time you read this, it's possible that all of them will be. Just because the big sports are gone doesn't mean that the smaller ones have gone away with them, though. There are Little League teams who struggle to survive because of low attendance figures. There are lesser-known sports that usually play out in front of tiny audiences. Amateur leagues, high school teams, and unconventional spectator sports might not be your usual areas of interest, but you never know how much you might enjoy them unless you give them a try. They'd love your support, and you might be converted into a fan off the back of one or two visits. Find someone to cheer on, and then go and do some cheering!
Have a Cultural Day
When's the last time you visited a library or went to a museum or an art gallery? Was it within the last year? Was it the year before that? For the overwhelming majority of people, we suspect it's been far too long. Those buildings remain standing month after month and year after year, but they can't survive without people either paying to enter or making donations while they're there. Go and see some thought-provoking art. Head to a local museum and find out more about our rich local history, or even the country's history. Find out new information that you've never come across before, and feel smarter and more culturally enriched by the experience. Your brain still needs occupying even if you can't exercise it at work, so go and give it something to focus on!
We'll all get through this health scare together, and by summer, all of this will just be a bad memory. In the meantime, we can try to make the best of it, and the options we've outlined above are the best way to start doing that.