The current pandemic has caused severe disruptions in every aspect of day-to-day life, especially recreation and medical services.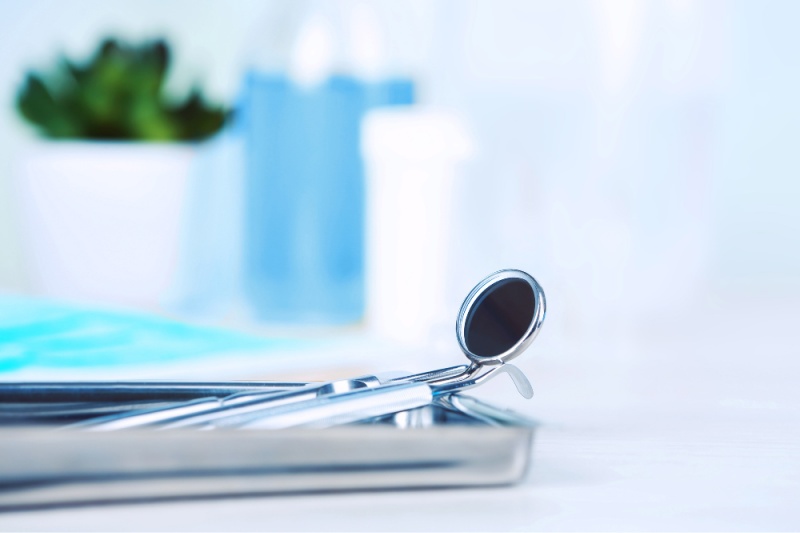 Naturally, given how the virus is transmitted through air-borne particulates and contact with contaminated surfaces, you can be apprehensive about going to a dental office for your usual appointments.
Even though reliable sources such as the World Health Organization and the Centers for Disease Control have confirmed that no cases of the virus have been traced to a dental clinic, it doesn't hurt to be cautious.
Dentists have been working tirelessly to ensure their clinics and waiting rooms are safe for their employees and patients.
Here are a few precautions you can take before and when you visit your local dentist.
Postpone Elective Treatments
Before you even set foot outside your home, consider if the dental procedure is something you want or something you need.
If your dental procedure is purely elective, you probably shouldn't be unduly risking your well-being.
The American Dentists Association released some guidelines differentiating which events can be considered a dental emergency and which aren't.
Some of the non-emergency procedures you can skip include the following:
Routine oral examinations
Scheduled dental cleanings and other preventative procedures
Aesthetic dental procedures such as teeth whitening and nonessential veneers or caps
Extractions involving extraneous and asymptomatic teeth
If your dental procedure falls into one of the above types or is similar to them, it's probably best not to venture outside for it.
Consider Teledentistry
Just because your dental concern isn't an emergency, doesn't mean you can get a professional opinion.
While dentists are adhering to strict guidelines to ensure their patient's safety, they're also offering teledentistry options.
This entails seeing and assessing your situation through digital means such as video conferencing software and similar technology.
Contact your preferred dentist and inquire if they offer this service.
If they do, ensure that the area where you'll be connecting to them via video is well-lit.
Have a small lamp or flashlight ready to help illuminate your mouth, if needed.
Take note of all symptoms and concerns beforehand, preferably in a digital file you can email.
Maintain Precautions
If circumstances require you to physically go to a dental clinic, ensure you maintain all sensible precautions to reduce the likelihood of infection.
First, arrange travel via a private vehicle to avoid social interactions.
If you require a driver, ensure that both of you always wear a mask.
When you get to the dental office, maintain social distancing if the waiting room has other people.
Avoid picking up objects that other people might have handled, such as magazines and remote controls.
Wash your hands thoroughly before entering the clinic and keep your mask on until its necessary to remove it.
You might need a companion if your dental procedure leaves you woozy from anesthetics.
Only bring someone who is low-risk and suggest that they stay in your vehicle until the procedure is over.
Reinforce the need for them to wear a mask and maintain social distancing as well.
Your dental health is an integral part of your well-being, and even in today's climate, you need to ensure it remains well.
By following precautions and not taking any unnecessary risks, your smile can stay as radiant as ever.