A fresh haircut is almost like a new beginning, and you should approach the task correspondingly.
These days the variety of cuts on offer is truly overwhelming.
So, many ladies think that if it is popular, it is going to fit all. The assumption is a little too far from the truth.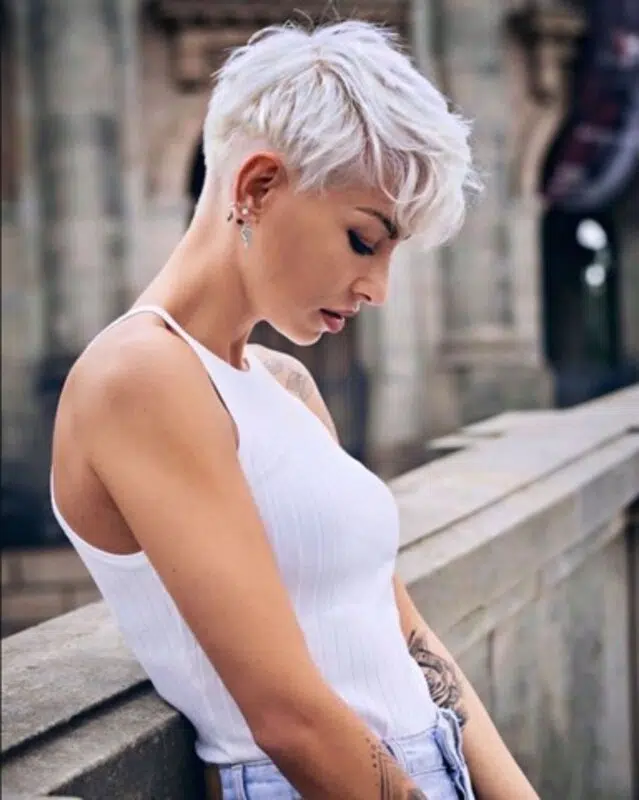 While Lovehairstyles list all the best and the most popular short hairstyles, we will try to teach you to pick the cut that suits your style, hair texture, and, most importantly – face shape – flawlessly.
Deciding Between Short Hairstyles: Where to Start?
Face Shape
There is a reason why a cut that looks great on your friend may look absolutely unappealing on you.
The reason is – different face shapes. It is always better to head for the cut suited to your particular face shape or designed to fit all shapes equally.
Hair Texture
Even the cuts that are flattering to all face shapes are still distinguished depending upon their suitability for certain hair textures.
Very often, the cut fit for fine and straight hair is a huge 'no-no' for the thick curly mane.
Personal Style
When you weigh all the pros and cons of a new cut, it is important to consider if it will match your style.
Edgy pixies may not fit strict and classy style, while overly elegant cuts feel bizarre with street and edgy looks.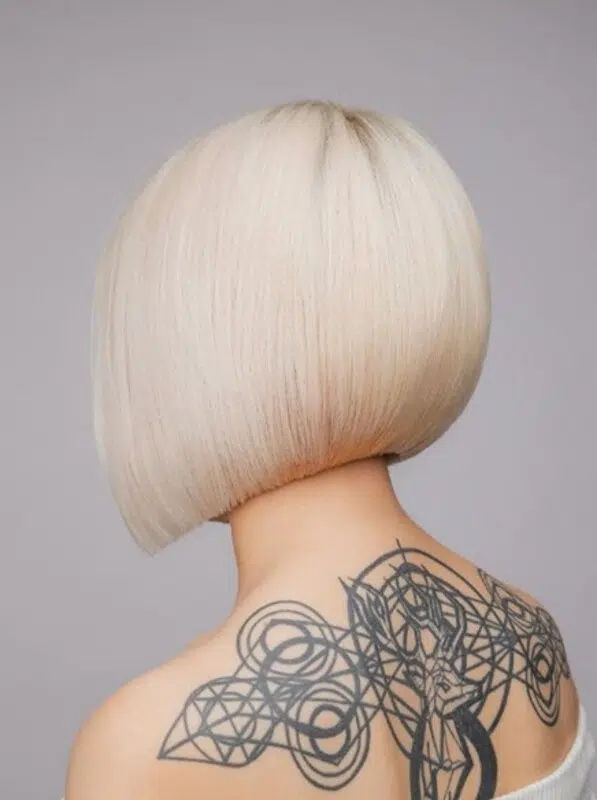 Short Haircuts for All
Pixie – the variety of pixies is grand, and there is no exaggeration here.
That is why it is the easiest to pick a pixie that will enhance your look and style without lots of time and effort spent on the research.
Curly bob – another timeless and universal cut is a bob.
However, while some peculiar bobs are designed for specific face shapes, a curly one is certainly to fit all.
Sleek bob – just like its curly version, an elegant bob will enhance and flatter all faces when properly cut and styled.
Short Haircuts for Oval Faces
Short shag – a well-cut shag is designed to frame the long face and reduce the necessary length while embracing all the prominent features.
Sophisticated bob – if you are willing to hide the high forehead without introducing bangs into the play, then a bob with angles is a perfect solution to the issue.
Short Haircuts for Square Faces
Classy bob – it is a good idea to opt for a cut that can show the jaws off.
A classy or graduate bob deals with the task seamlessly.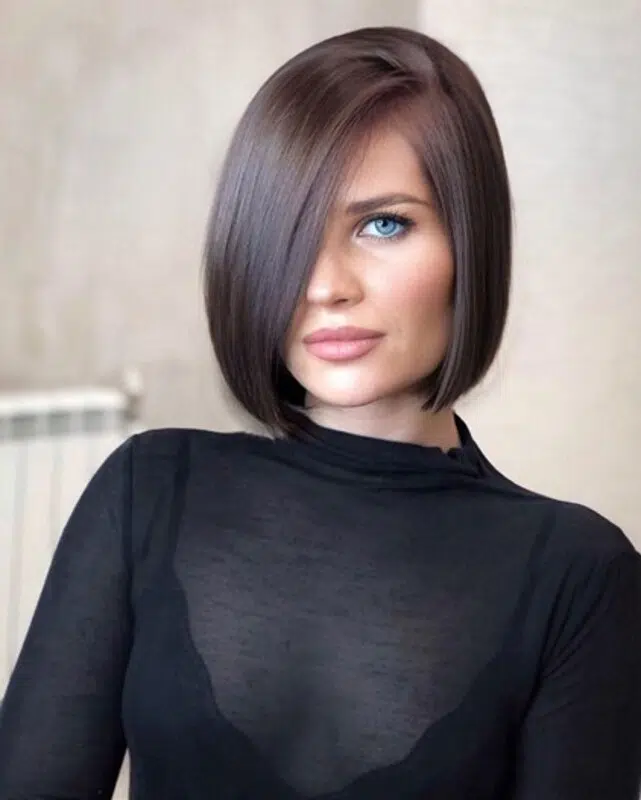 Short Haircuts for Heart-Shaped Faces
Long bob – bobs that reach below chin length are usually the best ones for heart-shaped faces.
While the chin area is softened, the forehead is slimmed so that the perfect balance is preserved.
Shag – with a shaggy bob, you can easily control and preserve all the proportions necessary to make the shape stand out without exposing its possible flaws.
Besides, the amount of layering will enhance either thick, fine, or curly mane.
Short Haircuts for Round Faces
Side-swept bangs – bangs are the best way to slim down that round face shape of yours.
However, while straight bangs may do you little good, side-swept bangs are a purely situation-saving solution.
Chin-length bob – classy bob can be unflattering to round face unless your hairdresser succeeds with a suitable parting.
Side part with beach waves will enhance any round face. You can trust us on that!
Tousled Platinum Blonde Pixies with Undercut
Some ladies think that a tousled pixie can look somehow manly on a woman.
We are here to break the clichés, and this platinum blond tousled pixie proves it that such a cut is nothing but feminine and gentle.
Stacked Classy Bob with Pastel Peach Undertone
Hiding your edginess behind a classy cut is the best way to preserve one's personal style without breaking the dress code rules.
What is more, the cut is on the verge of popularity at the moment!
Sleek and Elegant Side-Swept Natural Bob
It is easier than easy to stand out from the crowd without implementing neon strands in your hair.
All you need is an elegant side-swept bob matched with purely natural and insanely gorgeous hair color. Isn't this mesmerizing?