This post is Sponsored by Handsome Brook Eggs and part of the Mom It Forward Influencer Network.
What Is For Breakfast?
I hear this question all the time! Do you need a quick and easy breakfast recipe to make during the holidays? I'm one of those people that don't want to be spending all my time in the kitchen while everyone else is visiting with each other. No way, I want to sit back and enjoy my family and friends TOO! So this year I'm getting prepared and planning meals I can make quickly, and I can sit back with everyone else.
Also, my kids are home for two weeks, and I'm not going to be SUPERMOM and make their breakfast every day so having items they can heat up will work. I found an easy breakfast recipe, but I'm tweaking it a bit to make it my own- well my kids they don't like veggies, so I'm not adding the pepper or onions. But first, let's talk about the main ingredient…EGGS!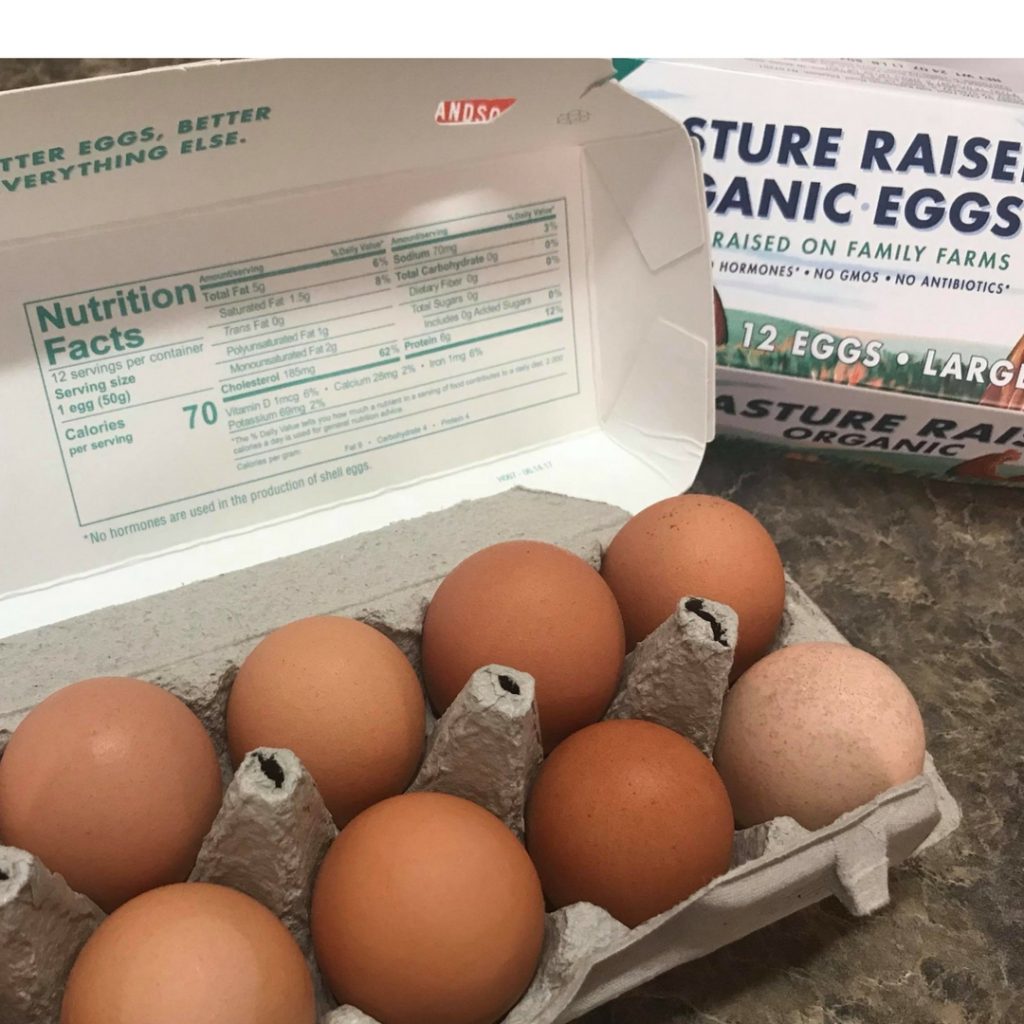 Handsome Brook Farm Eggs
Not all eggs are created the same, so I make sure I pick up eggs I know are what I want to feed my family. Handsome Brook Farm Eggs are pasture-raised organic eggs come from organic-fed, pasture raised hens. These eggs are something special indeed! The golden-orange yolk and rich, delicious flavor is exactly what I want to cook for my family. Handsome Brook Farm hens are on an all-natural diet, freedom forage outdoors, in a network of small family farms with smaller flocks which allow for space, attention, and love the hens need to produce the best quality eggs.
Handsome Brook Farm Eggs are available nationally at select retailers- I pick up my eggs at my local Publix and online.
Why Pasture-Raised Eggs
We all know that eggs are an excellent source of protein and beneficial vitamins and nutrients — but all eggs are not created equal. So true…my husband came home with eggs from the liquor store the other, and I threw them OUT! I just shook my head and told him you couldn't just buy generic eggs; I need to know that they are nutritious and are pasture raised. Handsome Brook eggs are certified pasture-raised eggs which mean the hens are raised on grassy pastures with room to roam free, forage and get plenty of sunshine and fresh air.
Studies show that these eggs are more nutritious than any other type of eggs. In fact, pasture raised eggs, like Handsome Brook Farm eggs, can contain two times more Omega 3's, 38% more vitamin A and 23% vitamin E than conventionally raised eggs – making them a super nutritious option at any meal. So that's is why I feed my family Handsome Brook Farm eggs plus the taste is amazing!
Scrambled Egg Muffins
Scrambled Egg Muffins
A wonderful brunch or on the go breakfast for busy families.
1/2 pound Bulk pork sausage
12 Handsome Brook Farm Eggs
1/2 teaspoon Salt
1/4 teaspoon Ground black pepper
1/4 teaspoon Garlic powder
1/2 cup Cheddar Cheese
Preheat oven to 350 degrees F (175 degrees C). Lightly grease 12 muffin cups, or line with paper muffin liners.

Heat a large skillet over medium-high heat and stir in sausage; cook and stir until sausage is crumbly, evenly browned, and no longer pink, 10 to 15 minutes; drain.
Beat eggs in a large bowl. Stir in salt, pepper, and garlic powder. Mix in sausage and Cheddar cheese. Spoon by 1/3 cupfuls into muffin cups.

Bake in preheated oven until a knife inserted near the center comes out clean, 20 to 25 minutes.
Please try this recipe when you need that perfect easy breakfast recipe.
Please PIN and SHARE!