The summer fever is officially here, and the moods are about to take a turn. That's right, the sun is out and shining as bright as ever. I mean think about all of the summer activities that are going to be happening this year. Pool parties, cookouts, and many others. The thought of getting everyone together with friends and family may seem a bit overwhelming. Although, that's what summer is all about!
Now, do you already know what you are going to be doing this year? After all, there is more than enough to pick from and plans to figure out. For the most part, everyone is going to be looking forward to getting wet somehow. You can't have summer vacation without hours spent in the water! Now, the only matter is drying your clothes then and there, and I think I have just the solution to make it go smoother.
There's No Easier Way To Dry Your Clothe Away From Home
Drying clothes, towels, or anything you can think of isn't easy while out and about. Sometime it can even get a bit cluttered at home too! So, people often try to find an extra way for them to safely dry their stuff. Well, your search can finally come to an end once you try out the one and only Smart Dryer.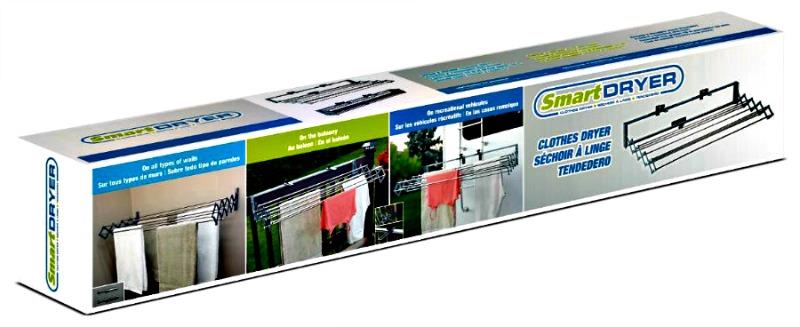 The drying process will be easier and smoother than ever one your grab this bad boy. The Smart Dryer is a versatile product that can be used while outside, on your home balcony, and even while camping! You won't have to worry about stressing over the installation process. Not only that, but you also won't have to worry about it taking up tons of space too. Here are some key details:
Energy Efficient: Reduces electricity use which translates into massive savings
Ecological: Air drying extends the life of linens & clothing.
For camping, it can be installed on the bumper and ladder of an RV or camper van
With a method like this one, your mind will be eased, and your belongings will be dry! So check out all of the information I have for you above.