The road to being healthy is long, but there is one easy thing you can do to increase your health. If you drink more water throughout the day, you're more likely to be hydrated which is a good thing. Unfortunately, it can be hard sometimes to drink water while you're at work. That's why I have these tips to help you drink more water during the work day.
Find the Right Cup
If you want to drink more water at work, you'll want to find the right cup to bring. One of the biggest things to look for is one that will not drip or sweat. The last thing you want to happen when you take a drink of water is for water to drip from the lid or slide down the cup. Cäk has a stainless steel tumbler that holds a whopping 30 oz of water so that you can drink water all day long.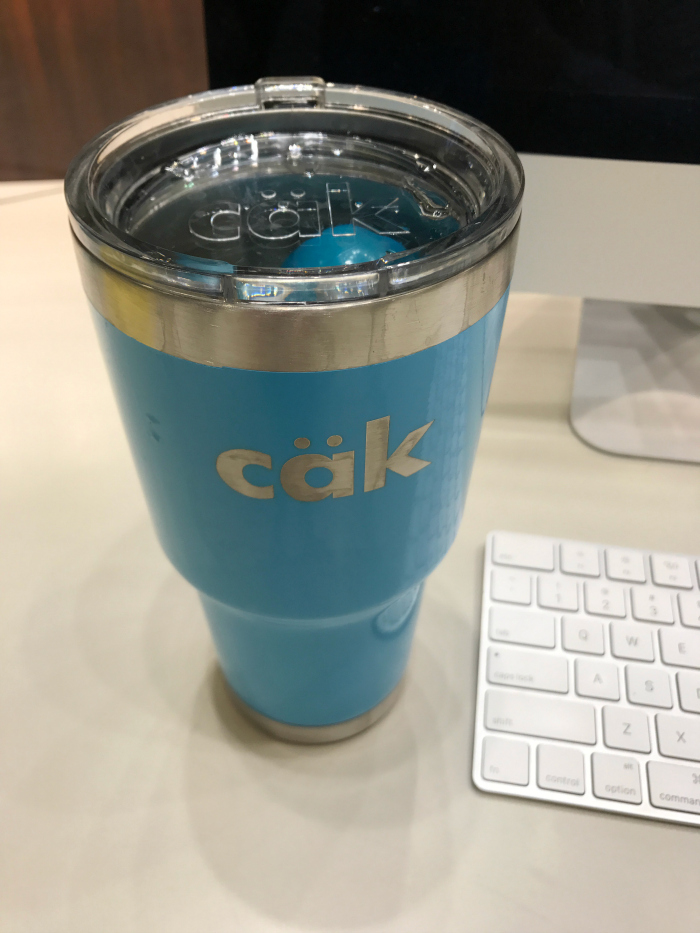 Keep It Cold
One reason I always forget to drink water at work is because I don't like it when my water becomes too tepid. In order to help you drink more water at work, you'll want to find a way to keep your water cold. The best way to do that is to add ice or some other frozen additive. Cäk carries reusable blue ice balls that you can freeze overnight and add to your water. This helps keeps your water ice cold!
About Cäk
Just a little about us: here at cäk, we believe laughter and commonality can bond two strangers as friends. We laugh a lot around here, make really bad jokes, and probably act younger than we should. We fancy ourselves "power loungers"; not just outdoors… but outdoors in style. We spend our weekends on the patio at our favorite wineries, tailgating, or on the lake. So, we value a well-insulated cup to keep our drinks hot or cold. With that in mind, we came up with the idea for a stainless steel tumbler that would reflect our sense of humor. We had tried the other tumblers but we wanted a cup with a witty name and personality. We wanted a cup with balls…blue balls…n'ICE blue balls. But don't be fooled. Our cäk is NO JOKE. We work hard and we play hard. Think you are a lot like us? We think so too!
You can follow Cäk on Facebook, Twitter, Instagram, and Pinterest.