Keep in mind these points to have a Smooth Sailing Bathroom Renovation.
Bathroom renovations, when done considerably, can give a modern look to your traditional homes.
The process is both nerve-wracking & exhilarating but rewarding also!
If you are also thinking about renovating your bathroom, you should look at these do's and don'ts, which is the perfect place for you to start.
The Do's
Even though you are financially stable & have unlimited resources, it's always good to have a plan to make your journey smooth in the course of purchasing articles.
Find your design inspiration and plan your budget accordingly. Make a list of all those fittings & materials you'll need to put in.
This helps in giving your renovations a realistic turn so that you are satisfied in the end.
Design your Dream Bathroom
This becomes a crucial step when the builder asks what kind of bathroom you need, and you can perfectly explain it to him.
This increases the possibility of having your dream Bathroom in front of your eyes.
You should follow this step if you're going for a professional builder or a small DIY project.
From the bathroom tiles to the type of sink you'll need, everything should be well planned.
For some homeowners, a Bathroom is just a space to bathe themselves, but for some, it's a place to showcase their artistic skills while keeping a considerate approach towards their family & kids.
There are so many bathroom finishings that are neat for a small space as well as kid-friendly.
Giving your bathroom a modern touch is also an excellent way to make it an attraction.
If you're slightly interested in modernized bath finishing concepts, you should check out Reece Plumbing and Bathroom supplies.
Ill lighting will not only bring a bad reputation to the host's name but an ill experience for the guests too. Bathroom lighting is often overlooked.
To keep your money safe in your pockets, you can use LED lighting, which gives 75% energy savings & lasts longer.
LED lighting, if used innovatively, can change the whole look of the bathroom, like back-lit mirrors, low-lit sinks, eclipse-lit bathtubs, and many more.
DON'TS
Remember, Rome was not built in a day. Beautiful things take their time. We know that time is essential but more important is for you to have a satisfactory result.
This step requires conversing with your builder as to what approximately time the work will take to finish.
Many builders will come to you with their quotations reducing their timeframe, but you need to be careful that even though the time they're showing is less, it may be possible for them to decrease the quality of work as well. So, think twice before accepting.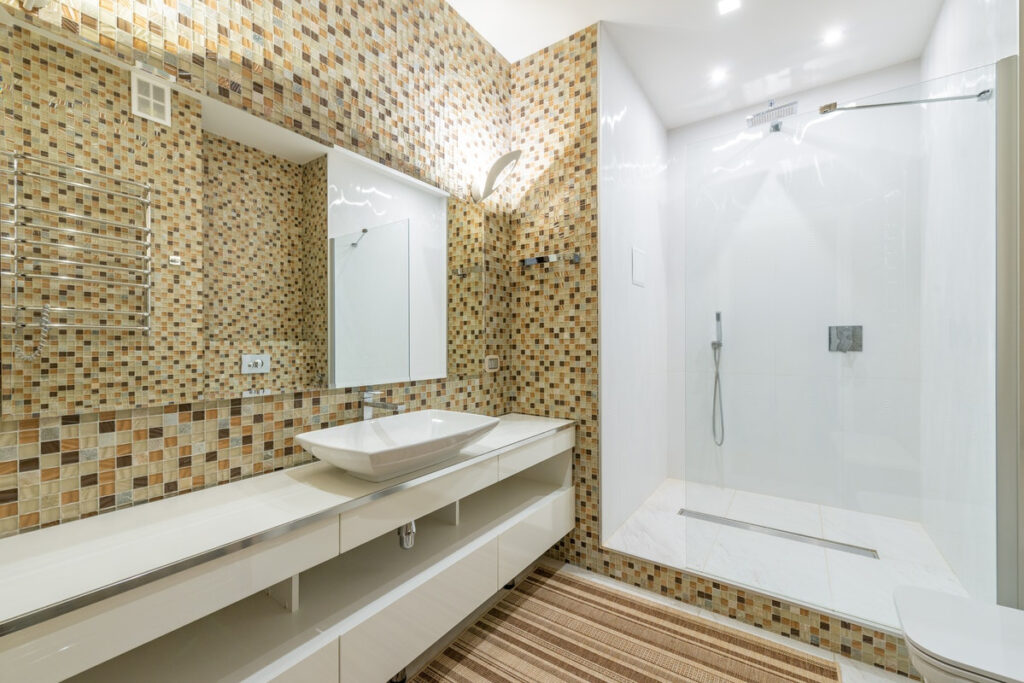 The products you choose should be able to withstand daily wear & tear.
If you have kids at your place, it becomes even more essential to take care of your fittings & furnishings.
Bathrooms are usually hot, steamy, and small places regularly used; thus, they need to be rigid and strained to combat.
Compromising over quality may give you transitory happiness but always go for permanent satisfaction by choosing what's best for you!
The bathroom is a space to put in limited supplies, and that too for daily usage. Don't steal its charm by using it as a store.
Overcrowding your bathroom can turn out to be your biggest mistake.
Even if you have great fittings & pieces with good lighting, if your bathroom doesn't have enough space, then it can never be your one-of-a-kind relaxing place.
Remember to utilize the space well but avoid overstuffing things.
This is another chance for you to make a statement.
There are several options, including a double sink and large mirrors. Go for floating vanity.
This will give a bigger vibe to the place and turn the place into a new one by changing the whole vibe.
Going for some simple techniques like painting the upper drawer can also give it a unique look.
We know Bathroom Renovations can be tedious, but a little hard work will go a long way.
With these do's and don'ts, you will undoubtedly find a way to get your dream bathroom with a minimal budget.