Winter weather can be very harsh on exposed skin. Don't let Jack Frost wreak havoc on your hands. Here are some tips to help!
Don't Let Jack Frost Wreak Havoc on Your Hands
Jack Frost, the surly teen that blows winds of frost and freezing air. He's cute in the movies, but for our skin, not so much. Our hands are most often exposed to the frosty air and it can make them dry. Leading to cracking skin and pain. Here are some of my tips for protecting them.
Gloves!
While this may be a no brainer, we don't always wear them. Thick ones give us less control when driving. Then there's the fact that we can't operate our smart devices with them. That is unless you find a pair designed for use with smartphones. Bottom line, even if they're thin, you need to cover your hands and keep them out of winter winds.
When doing dishes it's a good idea to don some cleaning gloves too. The water will dry your hands out more and only enhance the chances of cracking skin.
Exfoliate!
That dry winter skin needs to come off. That way your new skin can thrive and keep your hands from cracking. I mix up some sugar and coconut oil, and scrub it all over my hands. It sloughs off that dead skin instantly. (You can also use salt, but for many, it will cause more dryness.)
A Good Moisturizer!
You need to follow-up with a good moisturizer. After you've scrubbed off that dead skin, you want to seal the moisture into your fresh, new skin. I recommend Sensé Intensive Hand Therapy. This lotion instantly adds moisture to repair and nourish your hands. The non-greasy fast absorbing cream, smooths and softens their appearance. This stuff is made to fill those dry cracks with moisture and its perfect for all year round, but especially the winter. Keep it handy by the sink, at your desk, and next to your bed. Your hands will thank you for it!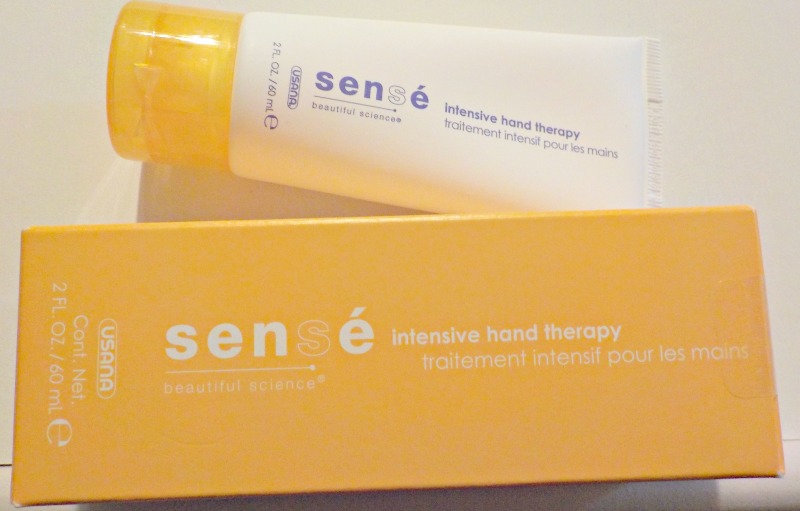 You can see other Sensé products here. Follow via Facebook and Twitter.