Start a new tradition this Easter. Dancing Eggs Game by HABA® is a perfect Easter basket gift, that will bring fun for years to come.
Don't Just Hunt for Eggs
In this fun for all ages game, you don't hunt for the eggs, you dance with them. If you catch the dancing egg, you put in under your arm, or between your knees. Now run around the table, but don't drop it! The one who can hold the most eggs in the most unlikely positions will win. Watch out for egg thieves, and don't drop it. Once someone drops an egg, the game is over.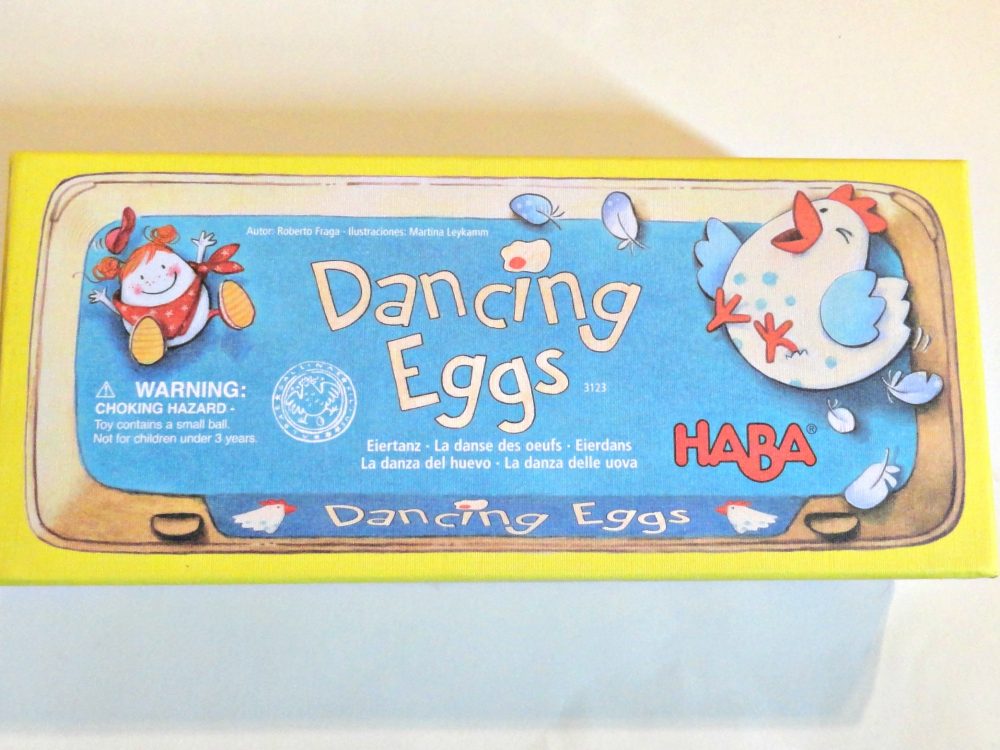 HABA's Dancing Eggs Game is fun for all ages. It's perfect for Easter, and really for all year round. This adorable game is one of HABA's most popular games, and the winner of the Major Fun! Keeper! Award, and the National Parenting Publications NAPPA Honors Award.
Fun for Classrooms
While HABA's Dancing Eggs Game is a perfect Easter basket gift, it would also make a great addition to the classroom. Make physical activity fun with this engaging and silly game. It's made for two to four players but if you have your class broken down into groups, they can all take turns with Dancing Eggs.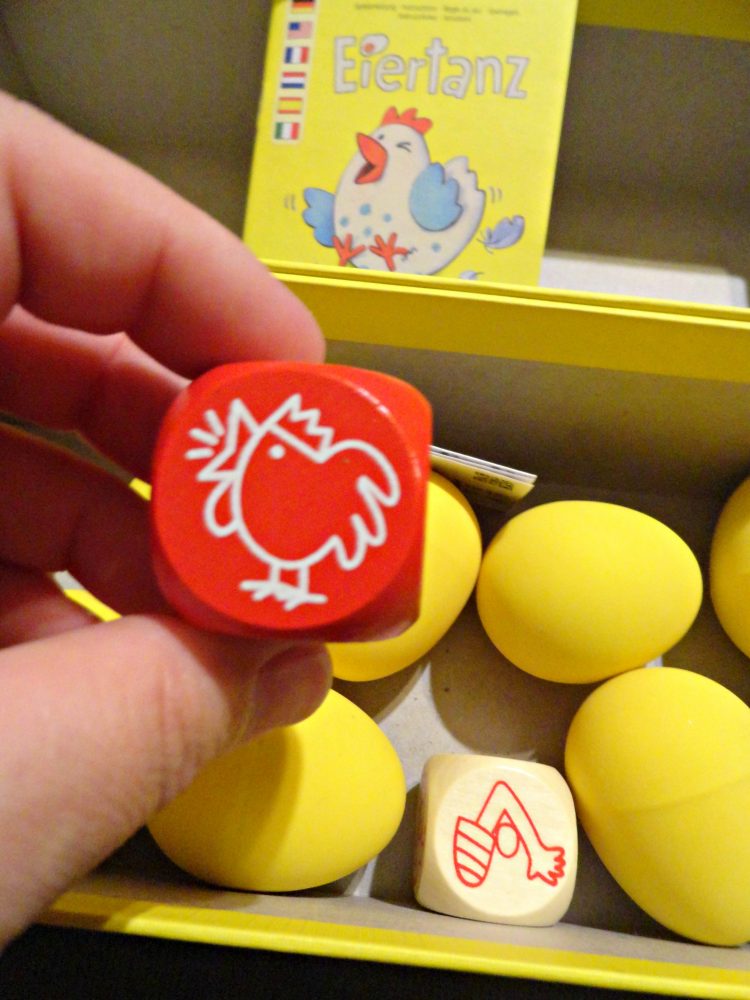 What do we think
We love Dancing Eggs. My son is autistic and struggles with fine motor skills, and hand eye coordination. So as a mom, I love that this game helps him work on his motor skills, but it's so much fun, he doesn't realize that it's "therapy." It says for ages five to ninety-nine, and they're not kidding. My husband and I have just as much playing it, as our son does. We think it will make a great addition to everyone's Family Game Night. My son wants me to let everyone that he "gives it two thumbs up!" So there you have it folks!
Where to buy
You can get Dancing Eggs Game by HABA® at Target, or straight from HABA's website. To check out some other fun games from Haba® check them out on Facebook, Twitter, and Instagram.