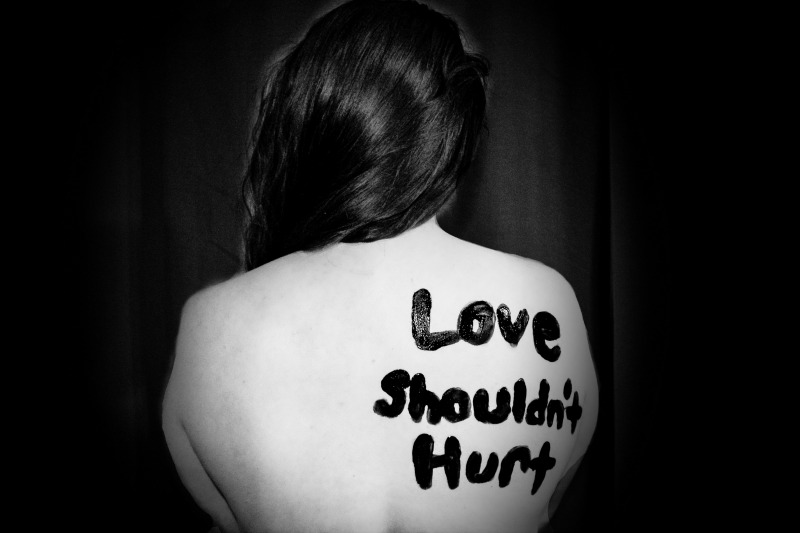 Domestic violence is an insidious evil that is infecting our country and our world. Some cases are painfully obvious, while others are so well hidden that no one ever knows about the horror that happens with the walls of a seemingly perfect home.
This problem will never be fixed if the victims continue to be controlled by the fear that their significant other instill in them. The best way to battle it is to teach the victims that they are not alone and that there are resources in place to help them escape, and recover from domestic violence.
This will not be easy and it will probably take a few attempts to make any progress. In the following texts we will discuss some warning signs of an abusive partner and we will explore the many resources and aid for victims of domestic violence. It is important that every victim knows that there is help, and there is hope.
Warning Signs

The best way to be safe from domestic violence is to never begin the relationship in the first place. Of course, some abusers can hide it very well until you feel like you are trapped, but there are a few signs that you may recognize before you enter the relationship.
They want a quick commitment
They are nice sometimes but rude and mean other times
Give inconsistent affection
These behaviors are meant to control you emotionally and they often lead to physical abuse. If you pay attention you may be able to see signs of these early in the relationship. The benefit of catching it early is that you can stop their deconstruction of your emotions before they make progress in tearing you down.
Even with these warning signs it can be easy to fall into the traps that an abusive partner lays down for you. Do not blame yourself if you miss these signs. It is not your fault and you deserve to break free from the abuser no matter what. There are many resources for a victim of domestic violence and now we will discuss a few of the resources that are available.
Resources

National Resource Center on Domestic Violence
The NRCDV is a national organization whose stated goal is, "to strengthen and transform efforts to end domestic violence. They are a nationally funded organization who works to improve the community's response to domestic violence.
They provide technical assistance, training and creative ideas to help individuals and groups (employers, churches, etc.) help rid their community of domestic violence.
National Health Resource Center on Domestic Violence
This is another federally funded organization that seeks to end domestic violence. Their mission is also to empower the community to eliminate domestic violence. One of there main focuses is to provide training to doctors, teachers, nurses, judges, coaches, and other professionals. They train them to recognize and respond to domestic violence. Empowering the community to help itself is what they believe will reduce and end domestic violence.
They also make a concerted effort to involve men in their effort to end domestic violence. They offer trainings and resources that empower men to teach the younger generation how to prevent domestic violence.
These two federally funded organizations are a good place to look if you want to see large scale action against domestic violence. Either organization should be able to give contact information for anyone who is currently enduring violence from their partner.
The National Domestic Violence Hotline
The national domestic violence hotline is a great resource for victims of domestic violence. They have advocates available 24/7 to help domestic violence victims. Their advocates will speak and listen in a completely confidential manner. They are trained to talk and help you if you need it.
They are a good source if the victim is not yet ready or able to commit themselves to help. They can help you to evaluate if your partner is abusive and know how to instruct you to find safety.
The website also offers many options for support. It can open up a community of survivors and advocates that want to end domestic violence, and seek to do it one victim at a time.
Help When Children are Involved

When children are involved the situation must be handled in a very delicate manner. The children give the abusive partner more targets by which to hurt you. Children are victims as well, so they must be treated like it. They require protection and support to help heal. The next resource is a good source for people who have children to use for educational purposes.
Resource Center on Domestic Violence: Child Protection and Custody
The NJFCJ provides resources to train the community and advise groups and individuals of their options. They are particularly useful in matters of custody and other child related issues. Often, an abuser will threaten their victim with legal action. The NCJFCJ helps to advise and educate victims on their rights and also helps victims to protect their children from an abuser.
They also offer the latest training programs to help the public to fight domestic violence and educate the victims on the laws regarding their children.
An abusive partner can make you believe that there is no hope in sight. They can make you believe that being with them is the best situation for you and that you don't deserve any better.
Fortunately, there are organizations that fight domestic violence throughout the country. The organizations mentioned above are only a few of the many in existence. Some of them offer training and large scale methods to fight domestic violence. Others, counsel directly to victims.
Another helpful resource is https://www.therecoveryvillage.com/resources/domestic-violence/
If we are to defeat domestic violence we must attack it from both of these fronts. We must teach the current and future generations that domestic violence is not acceptable. We must also help victims to escape and heal. The above resources can help you no matter where you are. If you or a loved one needs help, research and contact one of these agencies as soon as possible.