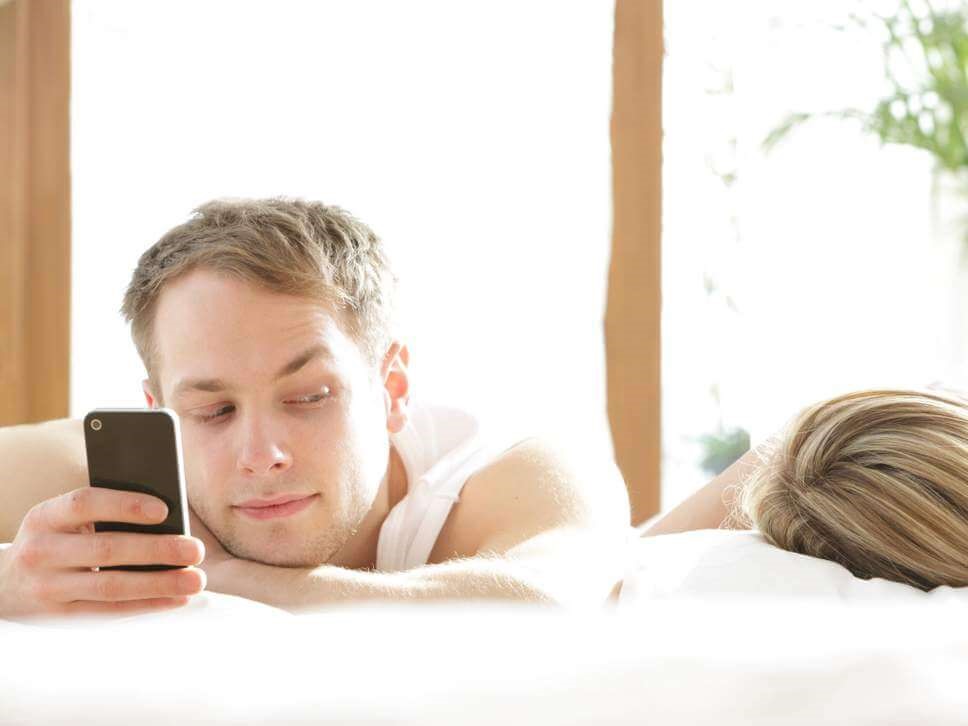 Earlier this year, a news raised ripples across Australia when Barnaby Joyce, Australian deputy prime minister, stepped down from his post after his affair with his former staffer Vikki Campion. But this isn't surprising anymore. Celebrities around the world including politicians, actors, and entertainers are caught "cheating" on their partners.
A romantic partner in our life is a natural need for providing us with love, comfort, and security. When a partner commits infidelity, people are quick to make judgments. They see this act of cheating as a significant betrayal of trust and violation of the relationship. But this act of cheating also highlights how fragile our closest relationships are.
It is bluntly believed that infidelity is caused by corruption of emotions and morality or by oversexed individuals. However, the reality is far more nuanced. Infidelity is not just about sex. In fact, according to different studies, the purely sexual infidelity is only around 20% of all couples. But what makes an illicit affair so attractive for people to cheat then? It is the emotional infidelity that increases this rate to a third of couples.
An extramarital affair is a culmination of various shortcomings that had gathered over a period of time in a relationship. If someone is not capable or do not have the skills to heal the issues, the person may find escape in an affair to have their needs fulfilled. This may include the need for intimacy, to feel valued, or to spend more time together and so on. A partner only strays when they feel that having an affair is the better way to meet those needs which were missing in the existing relationship.
Why do people have affairs?
Even the research does not have a clear answer about why people cheat. Studies about cheating offer different and varying trends. There was a global study carried out by International Sexuality Description Project in which 16362 participants from 52 nations responded to traits such as agreeableness and conscientiousness. The study found that people with a low level of these traits were likely to be associated with infidelity. Sexual proximity, in contrast, was associated with extraversion and neuroticism.
A few other studies show that people who hold less restrictive views about sex are more likely to indulge in infidelity. There are some other important factors such as a person's commitment to their partner and relationship satisfaction. People who score low on these factors are also vulnerable to having an affair. Being an infidel also depends a lot on whether the person has strayed before or not.
Another survey of 5,000 people in the UK found striking similarities between men and women's reasons for cheating. Surprisingly, neither of them prioritized sex. The top three reasons presented by the women included a lack of emotional safety (84%), dearth of communication between the partners (75%), and exhaustion (32%). While a lack of interest in sex with their existing partner only accounted for 23% of the women participants.
The reasons for men in this survey varied from that of women. According to them, the lack of communication between the partners was the topmost reason for cheating with 68%. Stress stood second with 63% while sexual dysfunctionality with the partner accounted for 44% of the men.
This means that communication plays a key role in determining the infidelity among the partners. Time and energy must be invested into a relationship. The tiredness in a relationship is due to our incapacity to put in necessary effort to keep it alive.
The physical need could be a reason behind infidelity but the majority of the people should address the issues that exist within or outside the relationship. The outside issues are the actual stressors that disturb the balance of a relationship.
Disclosure: Is Xnspy cheaters spy app the answer?
Affairs are not easy to catch. People are very secretive about them because they may want to continue. Some people won't reveal it because of the guilt or to protect their partner's feelings. But hiding an illicit relationship only perpetuates the betrayal. So how can we find about this? Technology has provided ample options today to get to the truth. Smartphones are the most incisive devices in this case. While they are the channels that keep an affair alive, they can also be used to bust that very affair. Spouse monitoring app like Xnspy has made it easier to track an illicit relationship. Xnspy offers many ways your partner can be tracked.
The disclosure is always going to be difficult. It takes a lot of courage from the cheating partner to reveal all this. But if the other partner is seeing awkward signs in the relationship, then using Xnspy could be the right option in this scenario. Xnspy can reveal a lot through its advanced controls. For example, if you suspect that your partner leaves the room whenever they are on a call, you can use Xnspy cheaters spy app to snoop on their calls. Its call monitoring features are dynamic and provide a thorough analysis of the partner's calls. For example, Xnspy analytic can reveal the top five numbers that were called the most on the target phone.
Sometimes, knowing about the numbers is not enough. It is equally important to ascertain whether the number your partner is calling the most is the actually the alleged partner's number or not. Xnspy call recordings can be especially helpful in this case. You can listen to all the calls made on the numbers from your partner's phone.
But what if your partner does not contact the person through the phone? People can opt for different ways to keep their illicit affairs under the wrap. In this case, Xnspy spouse monitoring app has an incisive location tracking feature that can record locations and even keep recording it even if there is no internet on the phone. These location logs disclose a lot about your partner's movements. If someone wants to make location tracking more meaningful then they can add those 'Red flagged' locations in Xnspy's watch list feature which will intimate them every time their partner visits those locations.
Affairs are sometimes long-distance in nature and a partner may use social media platforms to stay in touch with the other person. Xnspy could be your all-in-one solution for tracking a long-distance relationship. It has the ability to monitor popular messengers including Facebook, WhatsApp, Skype, Instagram etc.
Some people may not find it right to use a spouse monitoring app like Xnspy or any other method that can compromise their relationship. But sometimes it is the only way to address the lingering problems in your life that arise out of a half-hearted relationship. It could be that knowing the truth can give you another direction in life or you may give it another shot but in the right direction this time after finding the truth. Infidelity is one of the most difficult issues to work with especially when it is about rebuilding a relationship. Similarly, ending a relationship can fill us with "separation distress".
Final thoughts
All this implies that infidelity is not all about sex but more about the matters of the heart. Infidelity is a misguided quest by one of the partner to have their needs met. The problem arises when some people choose to seek their needs in the arm of another person instead of sorting out their existing relationship.