We all have a list of jobs around our home that need doing, and while it may be tempting to just call in a professional, there are many great reasons for tackling those jobs yourself.
DIY is an excellent way to learn new skills, can be great for relieving stress, and can give you a great sense of accomplishment.
Perhaps the number one advantage of DIY however, is that it can save you a significant amount of money.
Plumbers, engineers, and other professional tradespeople often charge very high fees for jobs that with just a little research and practice, you can easily do yourself.
This article will present some of the best DIY jobs around your home that can save you money.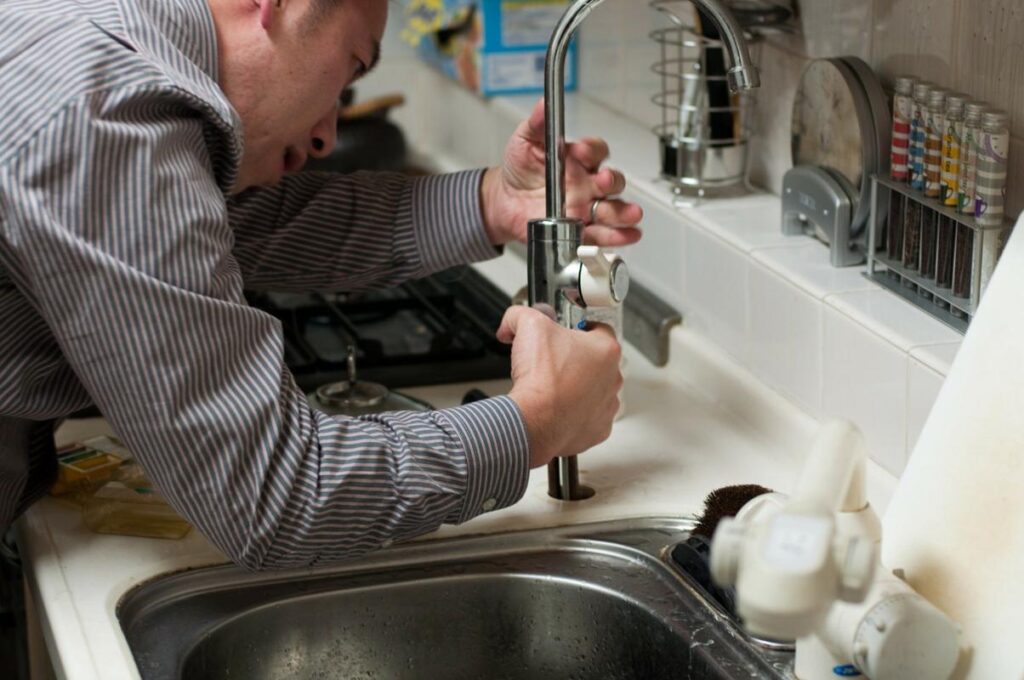 Install Your Own Appliances
One DIY job which you can easily do yourself and which can save you a lot of money is installing your own electrical appliances.
Modern homes have washing machines, dryers, refrigerators, water filters, dishwashers, and various other electrical appliances that all require installation.
When you add together the installation fees of every appliance in your home, it is a significant amount of money.
In most cases, however, installing electrical appliances is very simple. If you are considering doing it yourself there are online installation guides for everything from water filters to air conditioning units.
Before you attempt the installation, make sure there is enough room for the appliance.
Especially if you are replacing an old appliance, do not assume the new one will have the same dimensions.
Before you remove or install any appliance, shut off the electricity.
If you are installing something like a water filter, you will also need to shut off the water supply to make sure you don't flood your house.
Thoroughly examine the installation instructions and make sure that you understand every step perfectly.
You may need to purchase extra parts that don't come with the appliance in order to install it.
Make sure you have everything ready before you start as having to stop halfway through installation can cause big problems.
Stay safe and follow each direction carefully and you shouldn't run into any major problems.
Lay Your Own Flooring
With a little research and some careful measuring and cutting, anybody can lay their own flooring, and in the process, you could save thousands of dollars.
The difficulty of the job depends on what kind of flooring you want in your home, but whatever material you choose, the golden rule is Measure! Measure! Measure!
Laminate flooring is typically the easiest material to lay yourself.
Start by placing the tongue side of the laminate against the longest wall in the room and lay the flooring outwards into the room.
Remember that walls may not be perfectly straight so you will need to do some cutting to fit the flooring flush.
Most hardwood flooring comes in panels that are pre-designed to slot together so as long as you measure and cut ca0refully as needed, it is a job that anyone can do.
Whilst it may take you a little longer than it would take a professional, the money you can save will be well worth the time you invested
Caulk Your Own Bathroom
Plumbers are some of the most expensive tradesmen as many jobs require extensive expertise and specialist tools.
Caulking your bathroom, however, is not one of those jobs. Showers and bathtubs typically need caulking every couple of years to ensure that they do not leak and damage your home but whilst it is not a particularly enjoyable task, the process is very easy.
First of all, remove all the old caulk and thoroughly clean up any residue or gunk that has built up.
Apply the new caulk and smooth it down with your finger.
You may need to add a second layer of caulk to make sure that it is totally sealed and that there are no invisible little gaps.
Once you are done, all you have to do is let it dry.
You may need to wait a few days until you can use your shower or bath but once it is dry, it is job done for the next couple of years.
There are so many online installation guides and DIY resources available online, that almost any job around the house can be done yourself as long as you have the time and patience.
In this guide, we laid out three easy, money-saving ideas, but there are hundreds of more DIY jobs that you can do without hiring a professional.
Make sure you read all instructions carefully and prepare all the necessary tools and materials and most jobs around the home are actually very simple.