With the holiday season on its way, gathering holiday gift ideas has become a top priority for many of us.
Christmas shopping will always be a hectic time of the year.
What's important is that we gather as many ideas as possible so that we can weigh our options. Finding the right gift for the right person can be challenging.
Although as challenging as it can be, seeing the smile on someone's face when they open your gift fills the heart with joy!
I have a great number of gift options that you could consider adding to your list of ideas.
With that being said, take a moment to check out everything that is listed below!
Eli & Elm
Like many of us, the idea of sleeping comfortably sounds like the perfect dream. Well, Eli & Elm understands what it means to sleep, as nothing can bother you.
The Eli & Elm Side-Sleeper Pillow would make the perfect gift for a side sleeper.
Engineered specifically for side sleepers, this pillow conforms to your head & neck allowing for proper support.
Side sleepers often agree flat pillows do a poor job holding one's head up & end up causing chronic neck pain; the Side Sleepers unique U-shape design is made to help alleviate neck pain & promote spinal alignment.
So soft even your pet will fall in love with the Eli & Elm side-sleeper pillow.
Each cover is made from incredibly smooth cotton, blended with ultra fine polyester and spandex for maximum comfort.
Then there is the Eli & Elm Weighted Comforter, which would be the perfect pair for the pillow.
The Eli & Elm weighted comforter is made from long-staple 300 TC cotton with a soft sateen weave for the perfect night's rest.
The 13-20 pounds weighted blanket ensures a relaxing night's rest.
Micro glass beads are evenly distributed throughout the comforter for an ideal calming and relaxing weight.
The weight supplied perfectly provides/copies a warm hug to help you sleep soundly through the night.
Wild Cloud
Wild Cloud earrings are made from sustainably grown, regenerative bamboo.
Their designs show love and appreciation for all the things that make our world and environment beautiful.
The lightweight designs make packing the whole collection for your Holiday trips oh-so-easy.
Handcrafted in the USA, the brand perfectly blends ethical methods with sweet, subtle designs.
They're plastic-free and hypoallergenic, so even the most sensitive ears have no trouble with these fashionable pieces.
Each piece is handcrafted and versatile to fit any style or fashion choice. Plus, each purchase goes towards reforestation projects and helping preserve the planet's greenery!
Pick 'N Peel Stones
Whether you have an anxiety disorder or are just in need of something to do with your hands while you binge-watch Dr. Pimple Popper, these stones are made for you.
The Pick 'N Peel Stones were made to satisfy all your picking and peeling needs.
They were intentionally designed to help calm your mind, soothe your anxiety, and even give you some uncomplicated fun.
Rule & Reign Skincare
Here's a crown jewel for men's skin! Rule & Reign Skincare is the only regimen men need each morning to keep their skin looking smooth and healthy – no matter how rough the night before was!
Three simple steps are all it takes for rapid results – hyaluronic gel cleanser, anti-aging cell serum, and advanced amino acid repair cream.
Consisting of powerhouse formulas clinically proven to address common and advanced skincare concerns, this is a premium line that does the work to target excess oils and toxins and reduces the signs of aging to help men look their absolute best.
Guys with sensitive skin will be glad to know that the brand uses plant extracts and amino acids while addressing irritation, redness, and scarring.
Start your skincare journey with Rule & Reign for your ultimate skin fit for the King that you are. All products are natural, cruelty-free, and vegan-friendly.
Bark Brite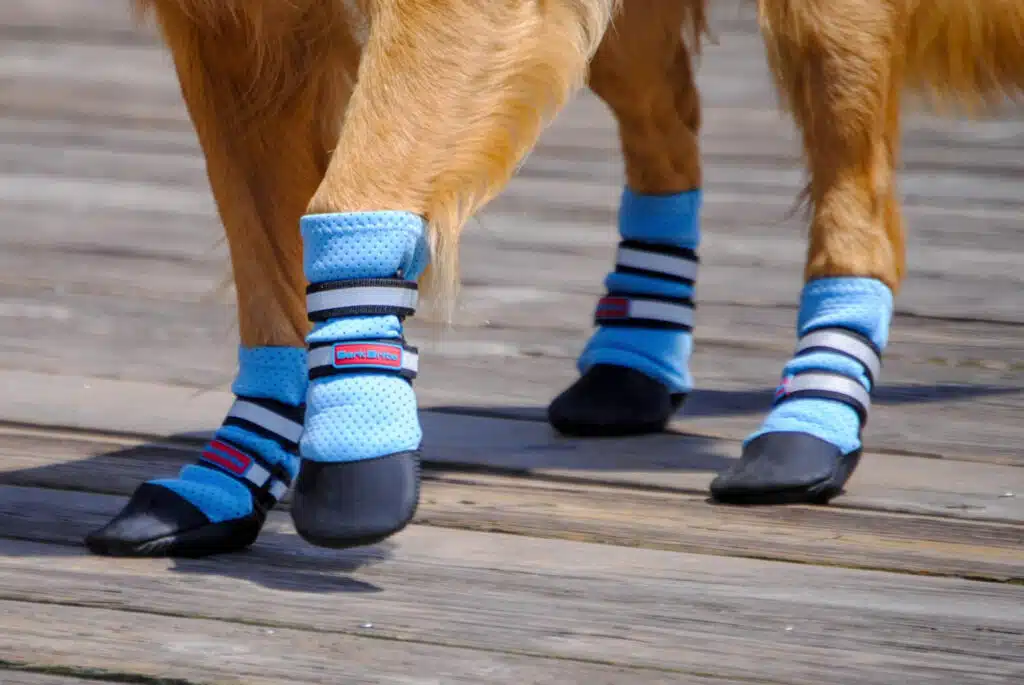 Bark Brite is an innovative dog accessories brand, with its best-selling lightweight neoprene paw protector booties enhancing time spent with our pups.
The booties are a must-have for your pet if you live in a hot climate.
They're dog-tested and dog-approved. What a perfect gift for the dog owner on your holiday list! Bark Bite booties let owners take their best friend with them on their adventures, making the experience enjoyable for both pet parents and dogs.
The brand was founded in 2014 with its light-up dog collars and has since grown, with the dog booties being the star of the show and filling a void in the marketplace.
Mondiah Essentials
Mondiah Essentials has luxurious body care that promotes beautiful healthy skin for everyone.
Their plant-based formulas use all-natural, unrefined ingredients that are completely free of preservatives and safe to use on all skin types.
Along with her husband, she founded the brand on the idea that "basics are best" and strives to provide skincare that is nourishing and protective without compromising values.
Each of their products are truly incredible.
Not only is their body butter special, but it comes scented and unscented as well!
Gemini Beauty Vegan Skincare Products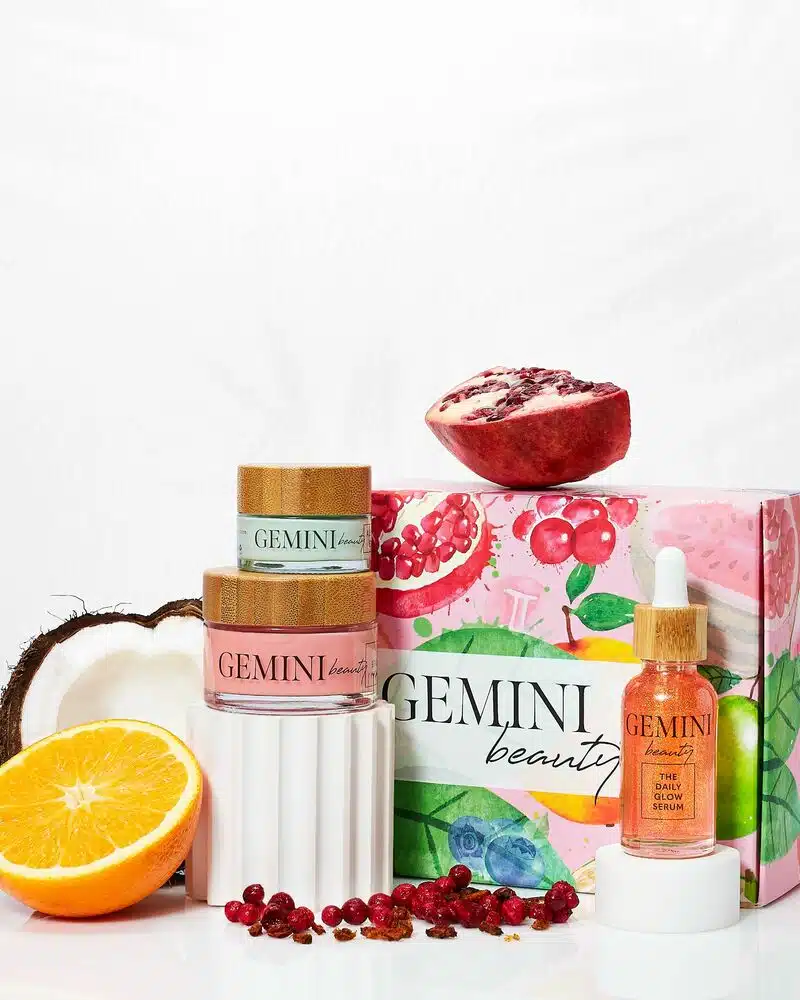 Is there anyone on your list who lives the vegan lifestyle?
If so, how about surprising them with select vegan skincare products from Gemini Beauty? Founded by Joann Zehenni, their products were created to help her and her family's sensitive skin due to Lupus.
What stands out about their products is that they're created with real botanicals.
They believe in more than beauty for beauty's sake; they believe in beauty for a cause. To create skincare with unique ingredients and to support Lupus warriors all over the world.
Their line of products consists of the Daily Brightening Moisturizer with Lychee & Cowberry, the Daily Glow Serum with Hyaluronic Acid, and the All You Need Eye Cream with Cucumber Extract!
Pourri
The time is now to freshen up your home for holiday hosting!
Home~Pourri makes it simple, effective, and ever-so-fragrant, with seasonal scents filled with traditional spices like cinnamon, clover, ginger, pumpkin spice, and more.
Its new odor-eliminating home sprays and candles get you instantly ready to open your doors to family and friends for gatherings with the confidence that there are no unpleasant lingering odors in your home.
That goes for pet odors, too, with Pet~Pourri!
It's safe to spritz on any stinky surface.
Home~Pourri is the latest from the makers of Poo~Pourri, featuring Proprietary Funk Lock™ Technology that neutralizes 99% of home odors within 60 seconds using essential oils and leaves behind a titillating scent.
Give your abode the fresh, natural scent of fall and winter with notes that evoke the beautiful holiday entertaining season.
Doozy Games- Boozy Dice
Games are one of the best gifts for men – especially drinking games!
Boozy Dice is a brand new, intoxicating drinking game that your friends will love. It involves strategy and chance with 30 new dice combos.
From the martini sipping combo and more, you'll have so much fun with your friends you'll be seeing double.
So grab your drinking buddies and belly up to the bar for a night of dice rolling, card matching and shot taking that's so much fun.
Pure Origin Coffee
Gift your husband, brother or father some delicious, sustainably sourced coffee and meet the farmers who grew it!
You can learn who grew and made the coffee thanks to AR technology on all Pure Origin Coffee bags.
Their 3 Pack Bundle includes their Kenya, Colombia, and Organic Indonesia single origin coffee that are light, medium, and dark roasts.
Plus, with the purchase of Pure Origin Coffee, you are empowering coffee farmers around the world!
Some of the ways your purchase will change their lives include clean water initiatives, access to safe medical care, advancing women's education, and more.
MyBevi
Keep your guy hydrated before and after his workouts with MyBevi!
You can also now engrave MyBevi bottles with any customization you'd like! This Eat, Sleep, Gym, Repeat engraving is the motivation we all need this season.
With 800+ positive Amazon reviews, the collection offers stainless steel tumblers for everyone that are made to endure all weather conditions and activities.
At MyBevi, they craft exceptionally made products, created to be as unique as you are and to go with you wherever your life takes you!
Puffer Hug Cozy Wrap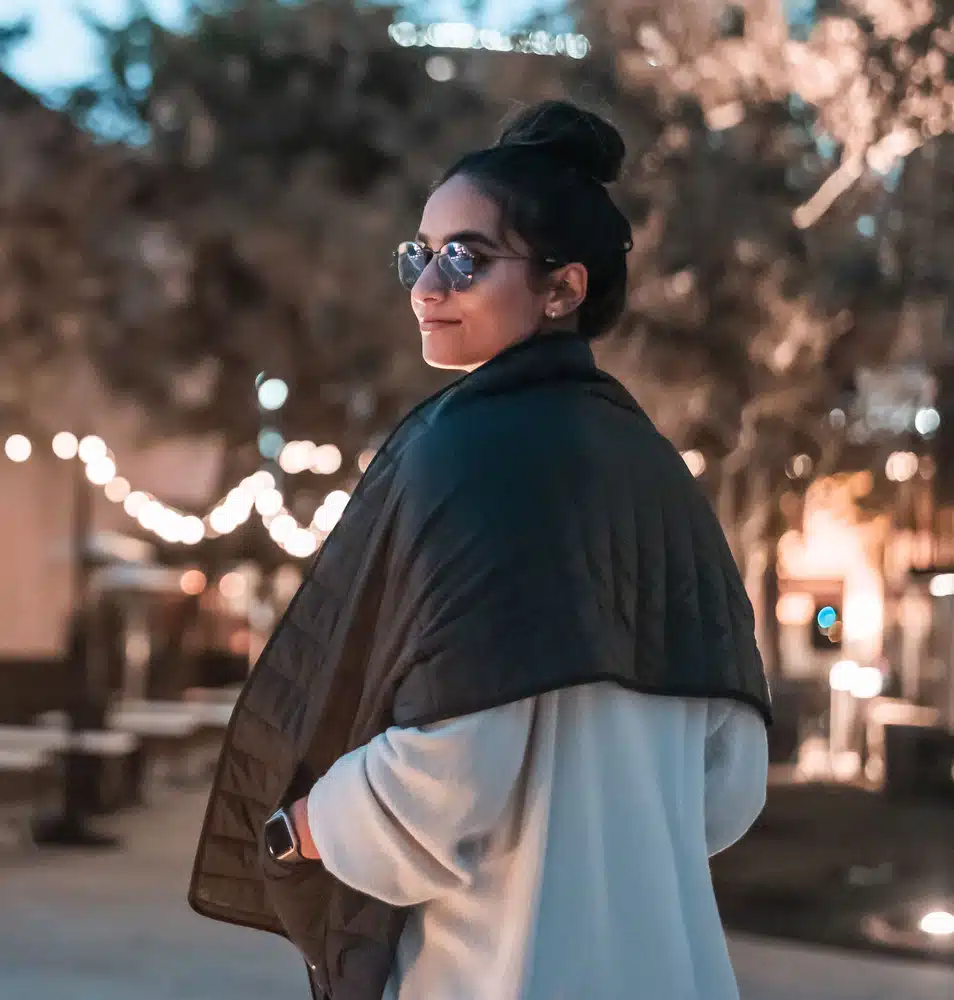 Being cozy is apart of being comfortable, especially during the holidays.
The Puffer Hug Cozy Wrap will make the perfect give for anyone who loves a perfect combination of style and comfort.
This fleece-lined wrap with deep pockets for essentials is a thoughtful gift, perfect for getting comfy at home, the office, outdoor events, and travel.
Send a hug to your favorite person – family, friends, team – and more!
And don't forget a hug for yourself! Hugs make everything better.
Whether you give a hug to someone or get a hug yourself, the Puffer Hug will do just that. Puffer Hug is proud to donate 15% of online sales towards improving children's mental health programs nationwide.
Sugar Scents Scented Hair Spray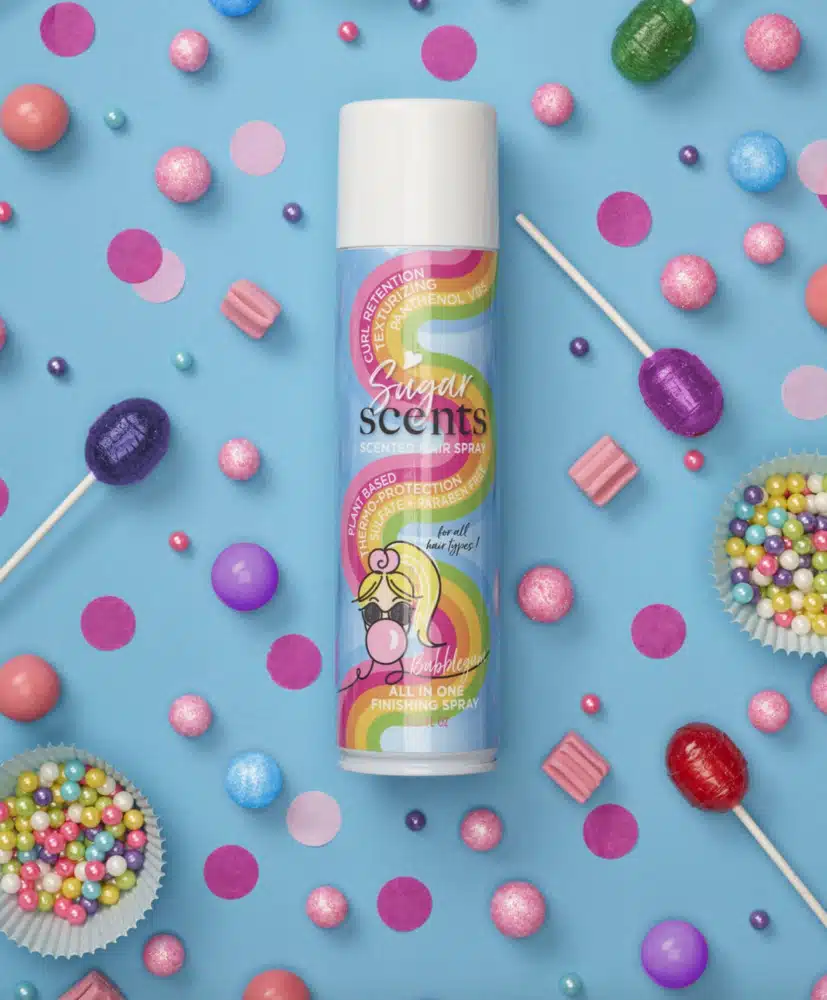 With Sugar Scents, you get hairspray that envelopes you in great-smelling fragrances that are also helpful to your luscious locks.
You don't have time to worry if your hair is looking flat, frizzy, or smelling like the strongest hairspray ever. You need something that works all day and feels good to use.
Sugar Scents hairspray is the must-have hair tool to keep up with modern-day hair needs, all while smelling divine.
Idea Chic
Whether your loved ones are near or far, sending them a holiday card with a small written message is one of the purest forms of love.
But you don't need to settle for mass-produced cards at the store. Send something unique and with a sweet touch with Idea Chíc.
Pair a special card with the Mulling Spices Sachet and you have a fun and sentimental gift. All of Idea Chíc's products are made in-house, so you know your Christmas cards, wedding announcements, and more will always be perfect.
And with the help of their 1930s letterpress Hazel, old-fashioned charm is printed into every detail.
The passion and mission to excellence are obvious in every card and handcrafted gift.
Kayleigh May
Kayleigh May has grown to become a recognized force for positivity through their functional, yet fashionable scrunchies.
They use 100% pure Mulberry silk that is handcrafted by the founder herself.
This material is perfectly suited for hair of all kinds as the smooth surface prevents pulling, breakage, and split ends, and the fibers are coated in the protein sericin.
This makes the silk antibacterial, antifungal, and resistant to dust mites and mold while still letting your hair move freely.
Pixie Woo Accessories
Find the perfect holiday stocking stuffers for hair accessory lovers this year with Pixie Woo Accessories.
Pixie Woo Accessories knows that durability and quality are key for any item.
From mini clips to XXL claw clips, this brand provides a claw clip for every hair type that won't break, nor break your beautiful hair.
Female-owned and based in Montreal, Canada, Pixie Woo Accessories has created claw clips that fit everyone's lifestyle.
You can also include these fun and unique pieces in your 2023 fashion refresh and know that they'll stand the test of time!
SpunkyJunky Pet Bowls
When it comes to keeping pets safe and happy, small decisions make a big difference.
Most pet owners take good care to buy the healthiest food for their furry friends, but not everyone gives as much thought to the bowl in which they're putting it.
SpunkyJunky's bowls are made from eco-friendly, durable and safe materials, and come in a variety of sizes and styles specifically designed to meet the health needs of cats and dogs of all breeds and sizes.
SpunkyJunky's Classic Bowl is durable enough to resist damage from chewing, while the Functional Slanted Bowl is ergonomically designed to minimize the strain on shoulders and throat.
The newly released Galaxy Bowl is manually glazed, making each product as unique as your pet.
All bowls feature a unique non-slip bamboo stand that minimizes spilling, keeping your floor spotless.
Borghese Body Care Classics
The transition from skin care to self-care starts here.
A trio of Borghese customer favorites helps improve skin texture, promote hydration and purify even the most delicate skin.
This at-home-spa experience feature three incredible selections including the following:
Bagno di Vita Foaming Shower Gel helps improve skin texture while its signature botanical ingredients combine to help soothe the senses
Advanced Fango Delicato Moisturizing Mud Mask helps cleanse and purify even the most delicate skin as it provides intense moisturization to help address the signs of premature aging
Splendide Mani Restorative Hand Creme softens and helps repair dry, chapped hands as it helps protect and restore skin's natural moisture barrier