Liam's Paw is an avid golfer. We were looking at Christmas gift ideas for him, and stumbled across a putting aid that your kids can design! Liam was stoked.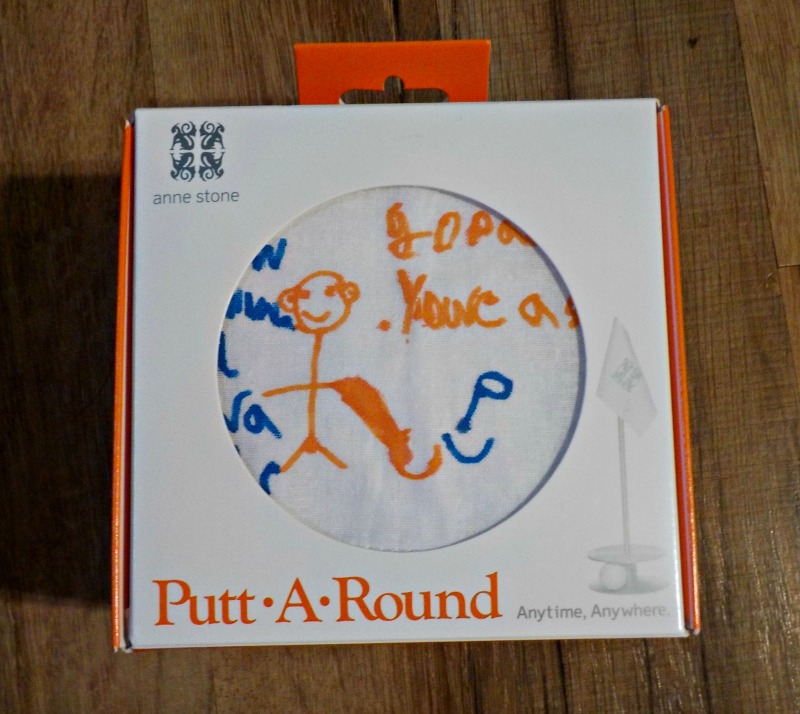 Design a Putting Aid for the Golf Lover on Your List
Putt-A-Round is an effective putting aid that catches the golf ball all the way around. It's sturdy, and stands up well, so it's perfect for both indoor and outdoor putting. You can design your own flag wither digitally, or you can get their Color-On-Flag kit. This kit is awesome! It comes with a full pack of Crayola Fabric Markers. You can set your kids free to design the perfect flag for the recipient of your Putt-A-Round.
We love Putt-A-Round
Okay, so my second dad (what I call my father in law,) is a huge golfer. He plays weekly with his pals in the area. Then, when they head south for the winter, he plays all over Myrtle Beach. Every Sunday he naps with golf on television. So when my boys are looking for gifts for him, they of course always choose golf themed ones.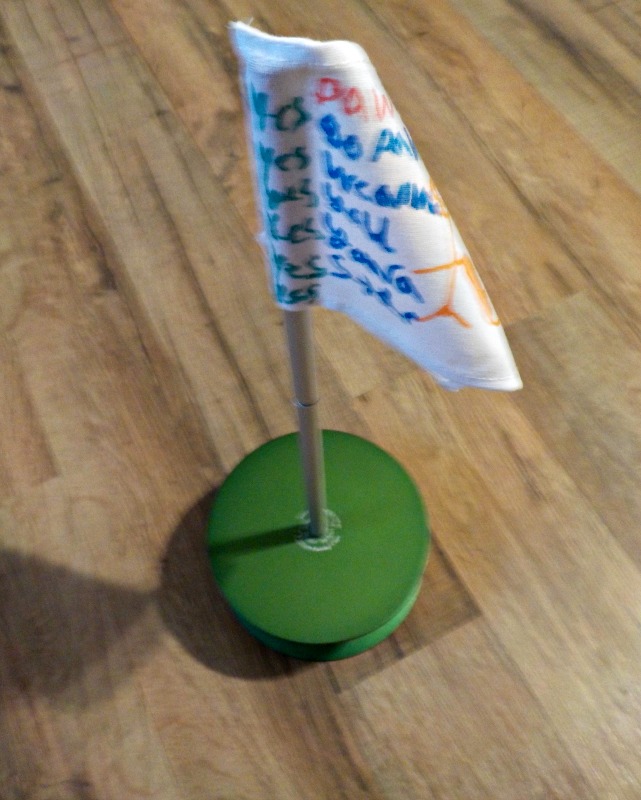 So we found Putt-A-Round and chose the Color-On Flag kit. My son had so much creating a flag for his Paw. He chose to cheer him on, writing "Go Paw!" and "Yes, yes, yes, yes!" Oh and of course he included Paw playing golf and it reads "You're a Star!"
We Wanted to Play Too!
So we got a Putt-A-Round for ourselves too, and Liam loves it. He can use it in the house, or in the yard. It really does grab the ball on all sides too. He loves to practice so he can learn to play golf with his beloved Paw! It's perfectly portable so you can take it to friends, camping, or even work! You can choose a pre printed one, color your own, or digitally design your very own flag. Oh, and they have a bunch of color options for your bases. (They're made from sturdy anodized aluminium.)
To get your Putt-A-Round, head to their website. Be sure to check them out on Social Media too! You can find them on Facebook, Twitter, and Instagram.