There are so many people in the world who hold onto the dream of starting a family. Bringing a new life into the world is simply beautiful. Just imagine bringing home a bundle of joy into your home for the first time. The only thing is, bringing them home to a room that's special. Trust me; there are so many great ways to turn their rooms into a masterpiece. I have a few selections for you that can lead you to happy baby land.
Show Your Abundant Love For Your Child
Celebrating the moments of your child's life is important. With so many ways to do so, your mind just might overflow with ideas. So, how about you celebrate your little one's precious moments with a gift that shows your abundant love for them! The Precious Moments Overflowing with Love collection is the perfect path to take. It'll be a classic addition to your modern nursery, adding a pop of color and fun to every little one's room. This collection features three incredible pieces of Precious Moments figurines.
Precious Moments® Noah's Ark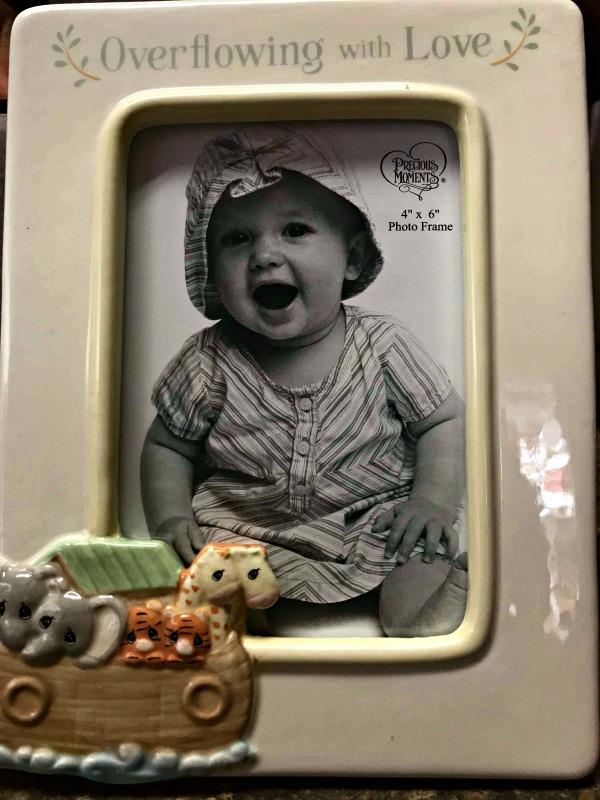 Let's be honest; nobody can resist trying to capture the perfect moment for their child. So many wonderful pictures are going to be taken. Which means you are going to want to display them for everyone to see. If you need a frame, then Noah's Ark is the choice for you.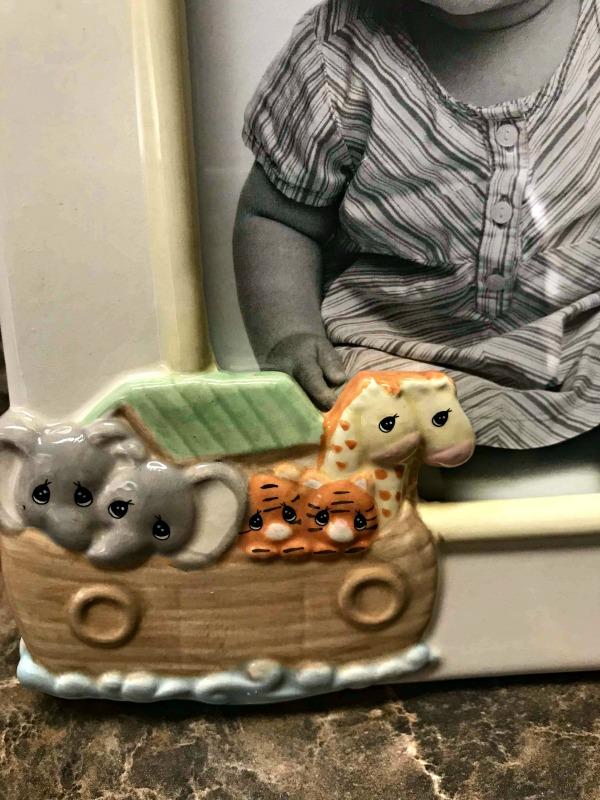 Add a sweet touch to your nursery decor with the Noah's Ark Picture Frame from Precious Moments. Featuring Noah's menagerie on the bottom corner, this ceramic frame surrounds your photo with a precious message on the front. It'll add such a special scene to the picture of your beautiful bundle of joy.
Precious Moments® Noah's Ark Waterball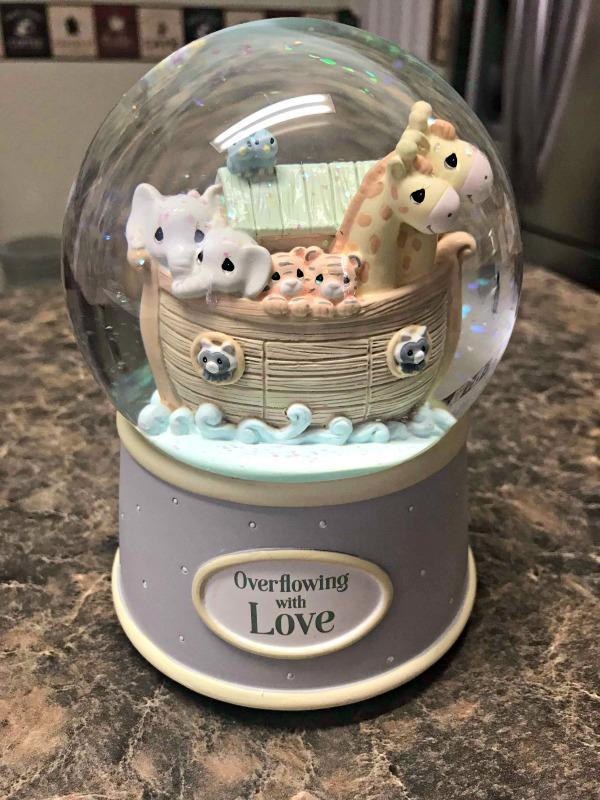 A waterball can have just about anything in it that portrays something. Think about having one that not only looks great but can soothe your child. That's exactly what Noah's Ark Waterball can do when in your child's room. Who could pass something up like this?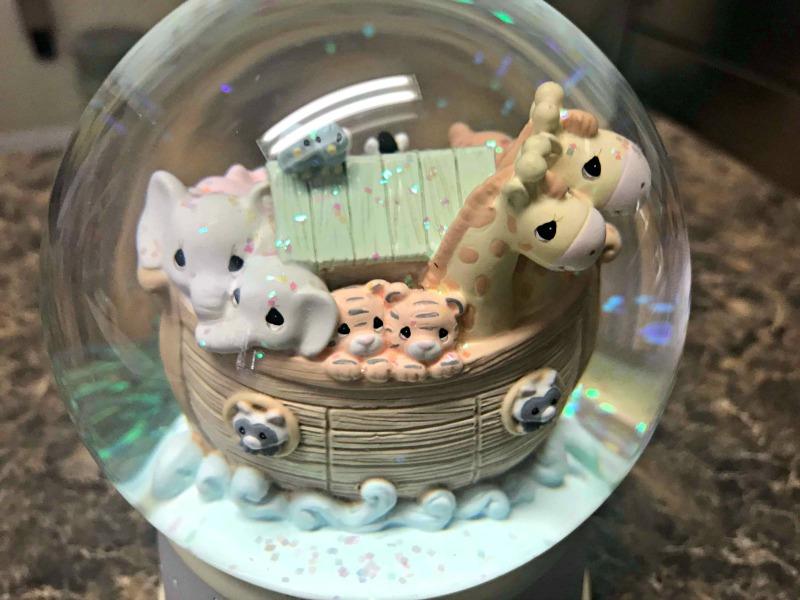 Throw in a touch of faithful style to your home with this Precious Moments Noah's Ark Waterball. Features Noah and his ark filled with all of God's creatures beneath a musical snow globe that plays the tune "Jesus Loves Me."
Precious Moments® Noah's Ark Nightlight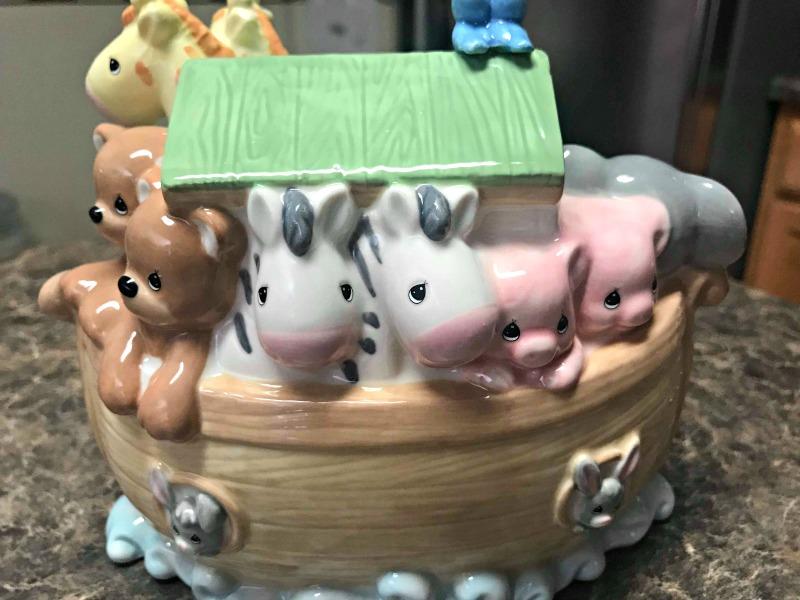 Help your little one feel content and comfy as they lay to sleep with the Precious Moments Noah's Ark Nightlight. Featuring an adorable hand-painted design on porcelain, this sweet accent utilizes LED lighting for a long-lasting glow.
Any of these selections would make a great addition to your baby's room. So be sure to take a look at all of the info I have for you above.