Hair frames a person's face. If your hair is healthy, shiny, and nicely coiffed, you feel better about yourself. It's no surprise, then, that many people like using hair dyes.
But manufacturers don't exactly make it easy for us.
There are hundreds of different dyes and you, as the consumer, have to make a decision.
That decision's even more difficult for those with a stance against animal testing and animal-derived ingredients.
That situation's changing with the emergence of many different ranges of vegan hair dyes that have really shown you can get that lasting colour and shine without harsh chemicals and animal involvement.
Vegan hair products have never been so fashionable. Concerns also abound about how conventional dyes might affect hair with artificial ingredients.
No-one likes their hair crippled by harsh chemicals, and it can often lead to flimsy hair with no structure.
Folk who love to dye their hair a lot don't want to worry about damaged hair either.
Now, thanks to vegan hair dye, those colour crazy people can dye their locks as frequently as they want.
There really is an amazing range of semi-permanent hair dyes out there that are fully vegan and free from animal testing.
This growing commitment in the evolving hair product community to the ethical treatment of animals is refreshing and positive.
Not everyone is vegan or vegetarian, but those who have genuine concerns over animal treatment ought to have dyes they can use.
It's estimated about 11% of the UK population is vegetarian.
Understandably, it's about time we were able to colour our hair without having animal testing or animal ingredients on our minds or on our conscience.
Dispensing with artificial chemicals and still getting great, lasting colour can only be good.
As ethical concerns for animals increase in the public consciousness, it's the natural geometry of business that vegan hair dyes should have emerged. Boy, have they taken the market by storm!
People are really digging the idea of adopting a new colour using only plant-based formulas. Expectations initially showed some cynicism, but now that vegan hair dyes have been around for a while, they're showing they can perform just as well as their chemical counterparts.
Companies are continually enhancing and improving their vegan hair colourants to last for longer and so that less preparation is needed. A wide range of colours is coming onto the scene, so you'll never grow tired of the same look.
Probably the market leader for vegan hair products is a British company called Crazy Color. We loved checking out their groovy assortment of animal-friendly hair products. They have a really impressive range of dyes, shampoos, conditioners, and more. Crazy Color refuses to compromise when it comes to its ethical stance, and that's really inspiring in the business world.
They took about fifty years to become the nation's premier producer of cruelty-free, vibrant hair colours. But when you think of it, the 1970s didn't exactly have veganism on its mind. For a company to start working on ethical hair dyes fifty years ago is very bold and hugely admirable.
Now, fifty years later, the company is leading the way in what it does: plant-based hair dyes with no animal testing. Their vivid hair colours hold around 10-12 hair washes, so they are great for those who love switching up their appearance.
Crazy Color's products really are fascinating. The colours are really interesting, and the dyes smell wonderful. They are loved by both hairdressers and those who use home hair dyes.
There's an untapped market out there consisting of people who turn down hair colouring because of too many chemicals. It's fantastic that these products are natural, not tested on animals, and also vegan.
It looks like Crazy Colour was created out of passion and love for the art of hair care.
A constant process of development in their products, supported by experienced researchers and hairdressers, allowed them to develop a new vision of hair care.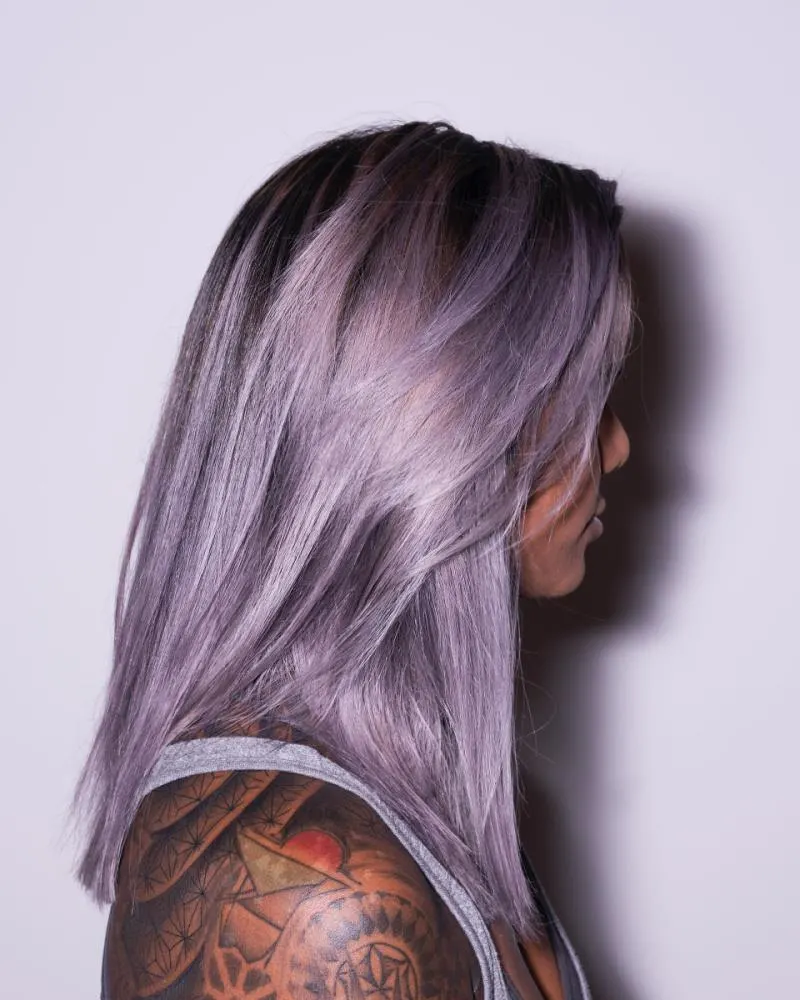 Environmentally friendly products guarantee beauty, strength and excellent protection for hair amidst the dynamic change of trends.
It was also great to see that the hair dyes at Crazy Color weren't particularly expensive.
There can be an expectation that one must pay more for vegan products, but they've tried their best to keep costs down, which is encouraging.
Nature is perfect – it offers a wealth of essential oils, diverse plant extracts and natural antioxidants. It's great to see companies using the purest ingredients in the least modified form and creating spectacular effects in the process.
Environmental protection is of fundamental importance. It's about time we all did our part to try and use more natural products. Nature is kinder to our health.
If there's a hair dye that works and is natural, it seems like the logical choice for anyone.
A vegan lifestyle is not just a matter of diet, and it is important to vegans that their body and beauty care products are also free from animal additives.
Vegan hair colour can get you that radiant colour and shine and suit your ethical position.
It's been a joy to browse the range of vegan hair dyes and try some of them out. It feels good to get that lustrous look whilst knowing that no animal testing or animal ingredients are involved.
When we can avoid animal involvement, maybe we should. It sounds like a healthier future for hair and animals too.