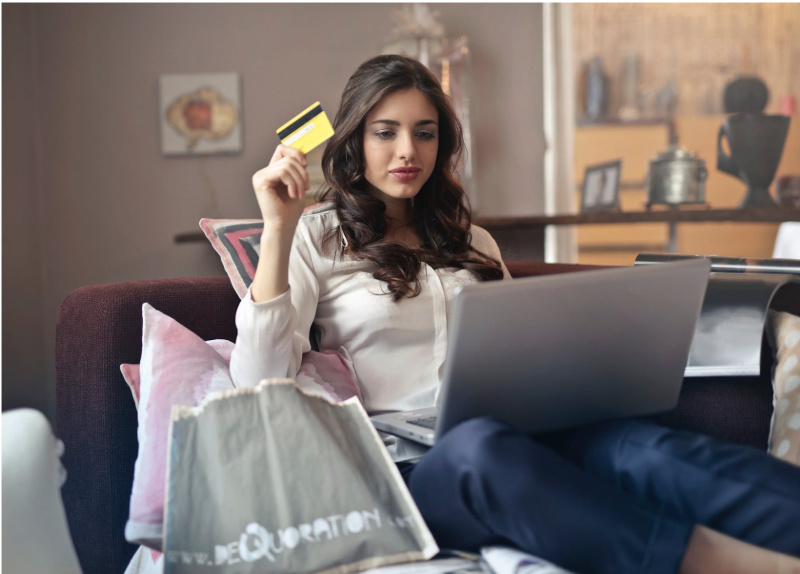 Yes, it is possible for bad credit holders to have credit cards. A poor credit score can affect the financial status of any person in the future. Getting a bank loan with a negative credit score is so tricky as you are not trusted as an individual whether you are earning or not. A negative rating is as a result of late or no payments, having various balance transfer credit card, and so on. But, since you can apply for a credit card again, you must have enough reasons for a lender to offer you a credit. Having standard lending criteria that you can use when applying for a credit card with poor credit score can help you get a credit card. Some of the typical lending criteria that you can apply includes;
Have a steady income source
Legally, every lending institutions aren't allowed to offer credits unless your annual income meets the minimum requirement for the credit limit, which is why you have to analyze your income and see if you will be able to make the monthly payments, i.e. if you do not have a steady income or a regular job. Moreover, if you are working as a contractor or casual, you must have a long working relationship for over 12 months with your current employer. So, you should avoid having many employers within a short period as lenders look for 1-2 stable sources of income for loan repayments.
Pay off other loans
The approval of credit cards from lenders is as a result of your payment history with your previous credits or loans. You will have to demonstrate your repayment history was meeting the monthly payments over the past periods. To qualify for the credit card, you will need to prove that you made more than the minimum monthly fee and such statement will defend your status of debt payment. Various online tools to check for your credit history report and rating for free. You need to fill the required fields and get started with, e.g. Equifax, Experian credit services, and any other that you can identify
Work on your credit report
For you to improve your credit report, it is essential to look at what factors contributed to the negative listings and which one can help you fix. Working on such details may uncover the part that you have an unpaid phone bill that you can repay immediately or an administrative error that you should report for an investigation into the credit bureau. More so, they will have to do everything possible to help you to avoid adverse influence on other people about their services.
Save
Starting to save gives you a greater chance to get a loan with a poor credit score due to the current bank statements. Maybe you couldn't be given credit because there was not enough money in your account by that time, but saving makes the lenders think twice. Also, it will prove that you aren't spending all of the income for your expenses or paying debts implying that you will have a way to repay your loan.
Understand the type of credit card
If all of your efforts do not go as planned for getting a new credit card, there are other alternatives for credit cards for bad credit history that will help you achieve your financial goals. For instance, you can get a prepaid card that has funds pre-loaded, and no interest charged. Also, travel money cards an alternative to travel credit cards allows you to load your money ahead of time especially while going overseas. More so, debit cards let you only to spend the money that you have to avoid debt which can be best alternatives for credit cards.
Bad credit score affects your financial status if you choose to ignore. Using the above guidelines will help you earn credit from your lenders at a more manageable rate as it will build trust that you can repay the debt. And for all of it to work, you must avoid your negative influences at all cost.