With so much going on in the world it can be hard to get a grip on certain things, like the education of kids. Right now everyone is going through this situation with the Coronavirus. Due to its spread schools have been temporarily closed so that the situation can be worked on. It has been fun for the kids to have a brief break from school, but most parents still want their kids to keep on learning. With schools being closed, for the time being, the kids are losing some valuable time in the classroom. Yes, it is important for the young generation to enjoy themselves. Although, since everyone is cooped up in the house you can throw in a great educational experience.
With schools closing for the Coronavirus, more and more parents are looking for 'homeschool' products. The thing is that you don't just want any particular product, you want one that will actually help. In a sense, it may be easier to teach older kids and teens so you'll need something that will appeal to the younger groups. Finding products lick that will be challenging, but I may be able to solve that for you.
Teach My Toddler Learning Kit
The Teach My Toddler Kit is the multi-award-winning all-in-one learning kit for toddlers 18 months+, making it the perfect choice. With toddlers being so young, even starting with the basics can be beneficial.
Requiring no screens, the kit has everything to give your toddler a head start and teach the basics.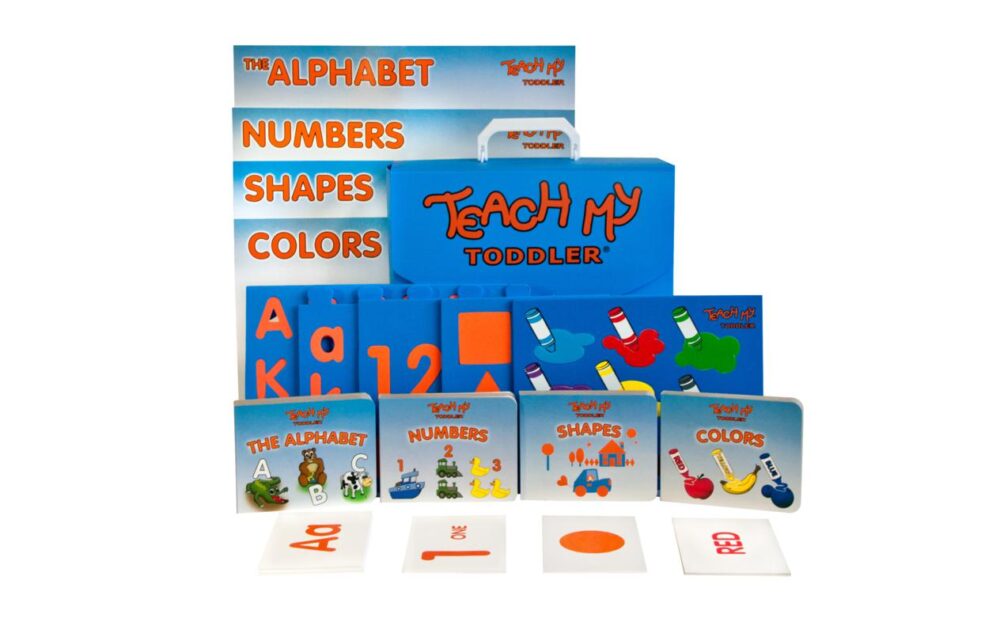 This kit is separated into a total of four sections; The Alphabet, Numbers, Shapes, and Colors! The teaching tools are fully coordinated to encourage repetition and interaction. Both in which are pretty important to start on at such a young age, so the kit is perfect.
There are a few concepts that work best for kids, but this focuses on the concept of matching. Now, matching is a key pre-reading skill that toddlers can take which makes this the go-to kit to have.
Teach My Preschooler
When your child starts preschool, they are entering the very peak of the educational system. With the Teach My Preschooler Kit, you can help your kids learn some learning keys of the future.
With no screen required, they can learn to read with 10 step readers matching reading flashcards and a reward tin. Tackling both reading and matching is just the start of it all.
Kids will be able to practice printing letters, numbers to 100. and names with a magic drawing board and transparencies. Now, you can teach them numbers up to 100 with an incredible flashcard number train. Learning their numbers now will help them stay on top of it as they continue through the system.
Get them started on adding and subtracting with a poster game flipbook, foam numbers, and counters 70+ pieces. There are also teaching guides to help you help them with the learning process.
Teach My Kindergartener Deluxe Learning Kit
For all the parents who have a little kindergartner running around, you'll want to consider grabbing the Teach My Kindergartener Deluxe Learning Kit. Teach your child 100 spelling words, the time, both analog & digital, money and all about the calendar year, including weather and seasons!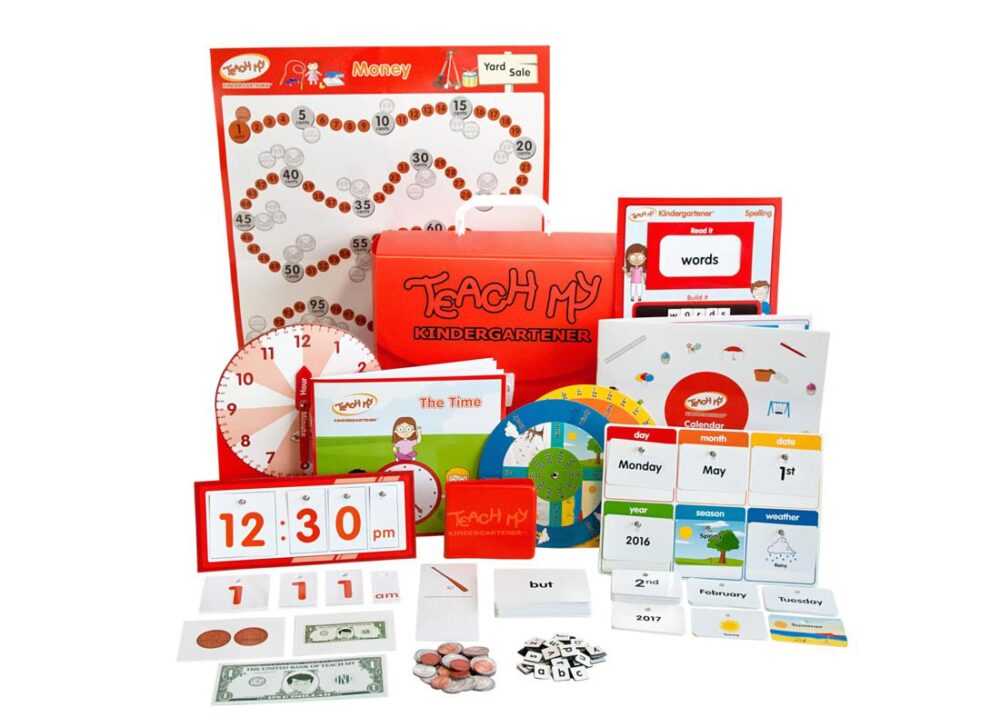 This kit is will help you teach them while covering four different subjects; Time, The Year, Spelling, and Money. By covering these four subjects you'd be getting them started early. It's important on expanding their minds into different areas for a more efficient look in education.
Teach My Kindergartener includes fun and unique teaching tools that help prepare your mini scholar for school.
Even while at home your kids can still take the time to learn something new. Any of these kits can get the job done and for just a little bit of time each day! These are just the 'homeschool' products you need for you and the kids.