I have to say, we are lucky to be able to travel and see the places we have been to. I love seeing new places and trying new restaurants. I have one restaurant in Clearwater Beach, FL. I want to tell you about, it's called Columbia Restaurant.
Columbia Restaurant was founded in Tampa's Ybor City by Cuban immigrant Casimiro Hernandez, Sr., in 1905, the Columbia Restaurant is Florida's oldest restaurant, and the largest Spanish restaurant in the world. Locations include the flagship restaurant in Tampa's Historic Ybor City, additional locations include St. Armands Circle in Sarasota, the Historic District in St. Augustine, Sand Key on Clearwater Beach, Central Florida's town of Celebration, the Columbia Café on the Riverwalk in Tampa and the Columbia Restaurant Café at Tampa International Airport. All Columbia locations are owned and operated by 4th and 5th generation members of the founding family.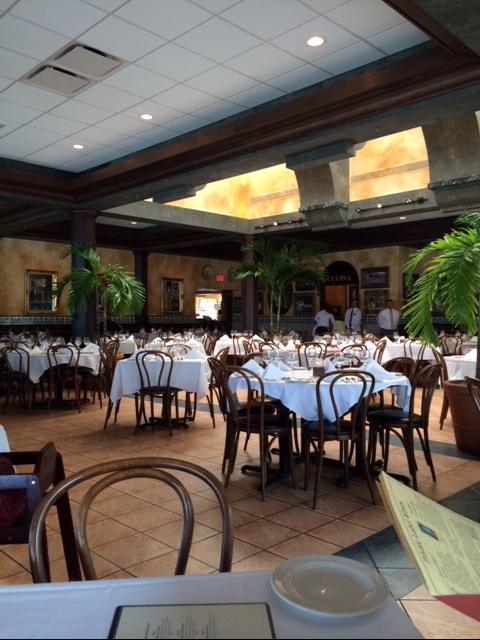 The atmosphere in the Columbia restaurant is very friendly, from the hostess to the servers, everyone has a smile on their face and greet everyone they see. Our waiter was Max, he was the nicest guy. He explained the menu to us and told us the specials. He even told us his favorites on the menu. We couldn't have asked for a nicer waiter. When we went back the second time on Father's Day, Max was actually our waiter again, and he remembered us!
One of the menu items Max told us about and we picked was the 1905 Salad, it is Columbia's Original Salad. Made with Crisp Iceberg lettuce with julienne of baked ham, natural Swiss cheese, tomato, olives, grated Romano cheese and their famous garlic dressing. They also have a "Secret Ingredient", Worcestershire sauce. The best thing about this salad, is that it is made at your table. While Max was making it, he explained everything he was doing and what was going into the salad. I have to say, the 1905 Salad, is one of the best salad's I have ever tasted. I can actually sit and eat this salad all day!
Max, preparing the 1905 Salad
1905 Salad
Our main entree was the Pollo Manchego. This is boneless chicken breast, breaded with seasoned Cuban bread crumbs and grated Spanish Manchego cheese, sun dried tomatoes and fresh basil, it is then cooked on a flat top griddle. Served with citrus sauce and "Good Rice". When Max served this plate of deliciousness I was stunned! The plate is a nice portion and the food, looked and smelled so good! The first fork full had me falling in love with this dish. The taste is so delightful, the chicken was so crisp and the flavors all came together. The "Good Rice" is really good, the flavor is unlike any rice I have had. Max hit it on the spot when he told us about the Pollo Manchego.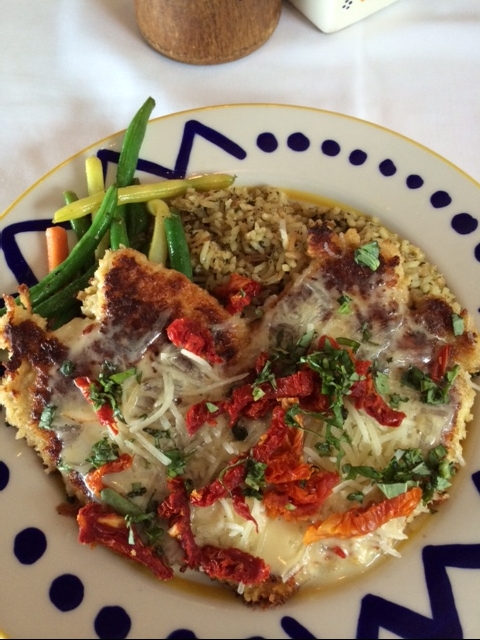 Pollo Manchego
Ronnie enjoying his meal
Now on to our dessert. I made sure I saved room for this. When Max came to our table and mentioned dessert, Ronnie and I didn't know what to pick, so we asked Max what was his favorite dessert. He told us it was the White Chocolate Bread Pudding. I am not one to eat bread pudding, but since Max was spot on with the first part of our meal, I trusted him enough with the dessert part. So that was what Ronnie and I shared. The White Chocolate Bread Pudding is made with white chocolate, La Segunda Central Bakery Cuban bread, Sunny Florida Dairy milk and Florida eggs. Topped with a rich Don Casimiro Classic Silver rum sauce. When I took my first forkful a little hesitant at first, I was astounded by the taste. This was differently the most scrumptious bread pudding I have ever tried! The taste was unbelievable. It melted in my mouth and I know Ronnie loved it!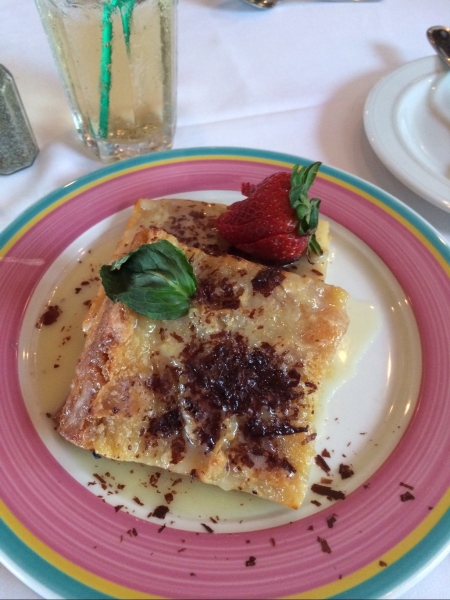 White Chocolate Bread Pudding
The Columbia Restaurant in Clearwater Beach. Florida is in a beautiful location! It over looks the Intracoastal Waterway and has an outdoor deck that you can dine out on. At the Columbia Restaurant, you can enjoy a taste of fresh seafood from the Gulf of Mexico, along with century-old family recipes. The food is delicious and I know you will be satisfied. From start to finish, we enjoyed our time at the restaurant.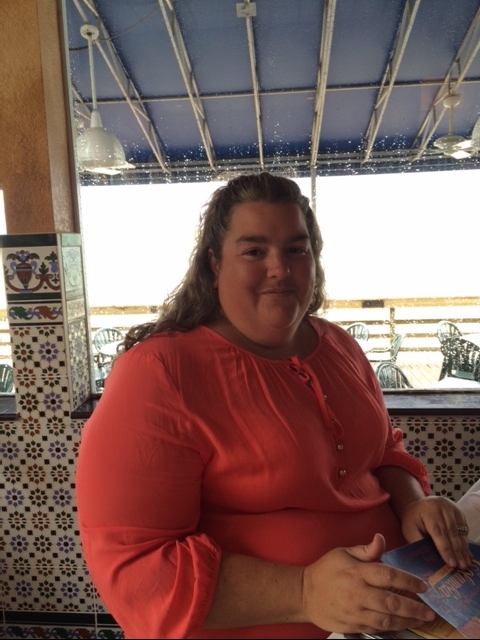 Check out the Columbia Restaurant site to find out about all the locations and to learn about the history of the restaurant, Connect with Columbia Restaurant on Facebook.