I do not live without coffee and chocolate. Next to my family, they're two of my favorite things. These things also make great gifts!
Coffee and Chocolate, Two of My Favorite Things
If you have a coffee lover or chocolate lover on your list, then this is for you. If you have someone who loves both, they're going to love you this holiday! Heifer International has the yummiest chocolate, and coffee to die for. Both of which make amazing gifts!
Sweet and Salty
Sweet and salty foods are the best of both worlds. Heifer's Dark Chocolate Sea Salt Caramels are no exception. The premium Ecuadorian dark chocolate is creamy with a bit of bite. It's so good! The Mediterranean sea salt delicately sprinkled on the outside looks almost like little snowflakes! The caramel melts in your mouth. They use Sanders' original recipe from 1920. These pieces are the perfect balance between sweet and salty. You or your loved ones will have a hard time eating just one!
Assorted Chocolates
One of my fondest Christmas memories is the boxes of assorted chocolates my parents got every year. Wondering what you were going to bite into was such fun. Though if I'm honest, I was the one getting scolded for squeezing them to see what was inside, that way if I didn't like it, I wouldn't eat it. (Bad kid!)
Heifer International has created their own Assorted Dark Chocolates box that's perfect for gifting, or keeping. It's full of their dark chocolate candies.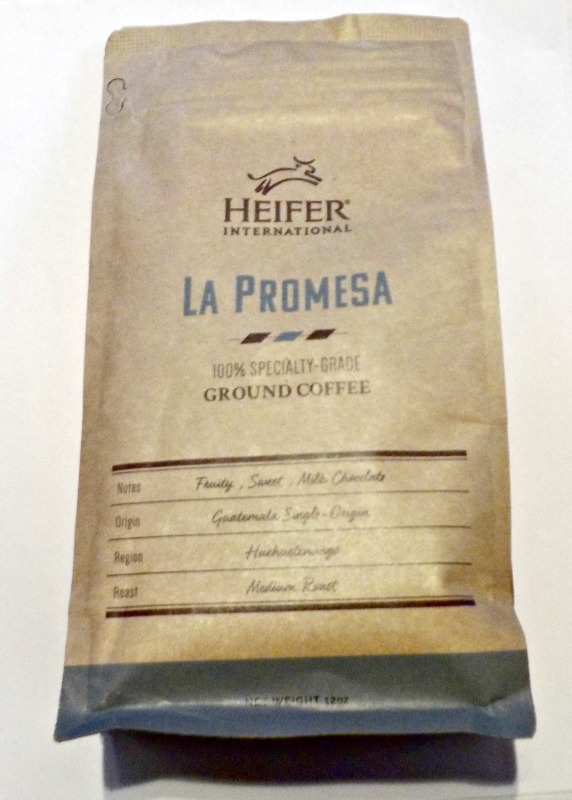 COFFEE!
I'm addicted to coffee. It's no secret. But not just any coffee will do. I recently tried Heifer International's La Promesa Guatemalan Blend Coffee. I could smell its goodness before I even opened it. This specialty grade coffee is packed with notes of chocolate, honey and fruit. It's heavenly.
Even better than the taste is that this coffee does good. Proceeds from the sale of this blend goes to help families struggling with poverty and hunger to achieve lives of dignity and determination. You're getting fantastic coffee that does something amazing! You can't beat that!
To see more of Heifer International's products, and to learn more about the great things they do for others, head to their website. Follow via Facebook, Twitter, and Instagram.