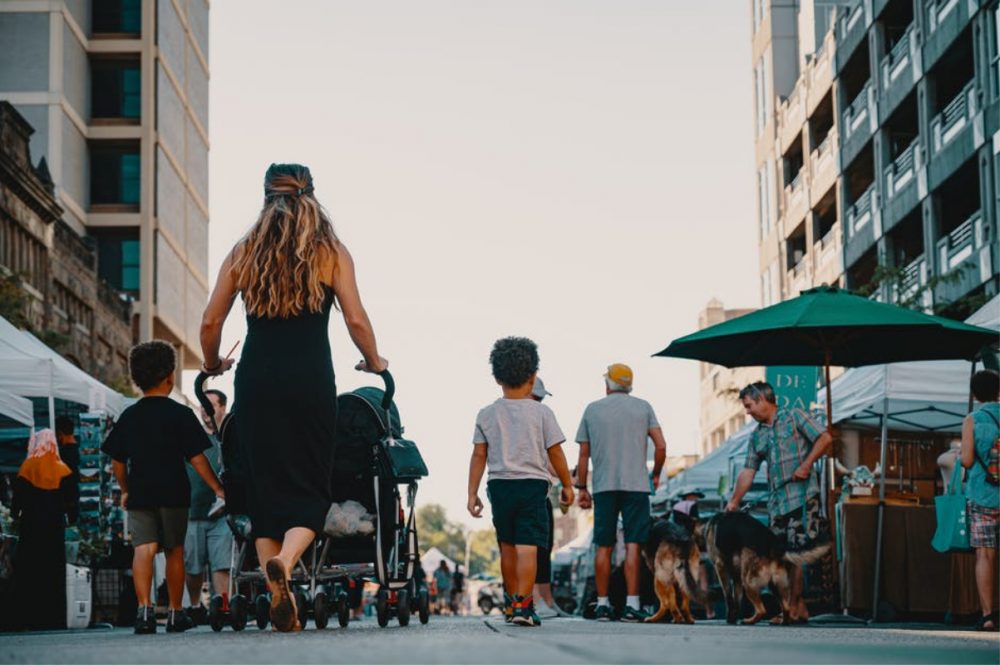 What with the stresses of modern life, it can be hard to maintain family bonds. Tony has basketball practice; Rebecca has dance class; Mom and dad have to work. If you're not careful, your family can disintegrate.
Fortunately, there are ways to keep a family strong, regardless of what's going on around it. Curious as to what they are? Without further ado, here are 7 inspiring tips for a closer and stronger family.
Make and Eat Dinner Together
Families don't always have a lot of time to spend together. For this reason, they need to take advantage of all available moments. While there are a number of different moments in which you could fit a bit of family time, the most consistently available moment is dinner.
Dinner is a great time to get everyone together and converse, as it's both necessary and all-inclusive. Not only could everyone in your family sit down and eat dinner together, but — if time permits — they could also make dinner together.
This time is important because it allows you all to focus on one another without the distractions of the modern world. No TV, no cell phones, just good old fashioned family bonding.
Talk Things Through
When people live in close quarters, arguments around bound to crop up. Whether these arguments be between child and child, or child and parent, or otherwise, they can be detrimental to the family unit as a whole. This is particularly true if they're left unresolved, as unresolved arguments can cause resentment to build.
This is why, when arguments arise, they need to be talked through to completion. All parties involved must come to an understanding.
As the parent, you need to facilitate conflict resolution. It doesn't matter if it's your children having a fight, your spouse and your child having a fight, or otherwise. You need to stay on top of it and make sure that it eventually results in a positive outcome.
Failure to talk things through in this manner can cause long-term familial problems. In some cases, they can even lead to disownment.
Leave Notes for Each Other
If you want to be active in showing love to your family members, you might consider leaving them notes. A nice note indicates to someone that you were thinking of them. While just a small gesture, it shows to the recipient that you care.
You can leave notes anywhere, but one of the best strategies is to leave them as a surprise. For instance, you could leave a "Hope you're having a good day!" note in your son's lunchbox. Or you could leave an "I love you!" note in your spouse's car before he or she goes to work.
The options are endless in this department. And while creativity is nice, it's not necessary. The primary point is to make sure that the intended recipient does, indeed, receive the note.
Attend Each Others' Events
The primary key to a strong family is support. If you're not showing support to one another, you'll begin to feel as though you can't trust one another. Without trust, there's very little chance of a thriving relationship.
This is why, if someone in your family has an event, you and the other members of your family need to do everything you can to show up. This goes for everything from sporting events to musical performances to academic speeches and more.
Establish a Weekly Tradition
Another method for bringing the family closer together is to establish a weekly tradition. Weekly traditions facilitate regular bonding time, helping to create memories and spur on feelings of togetherness between family members.
There are all sorts of traditions you could hold. For instance, you could go bowling every Thursday night. Or maybe you could for walks every Saturday morning. You could also join a local church and spend mornings together every Sunday.
It doesn't have to be extravagant. It just has to be consistent. Regardless of your family's interests, you should be able to come up with something suitable.
Apologize for Doing Wrong
As was noted above, because families live in such close quarters, arguments between family members are almost an inevitability. In the end, it's the way we deal with these arguments that matters.
In addition to talking out problems which exist between family members, it's also important that apologies are made when someone is done wrong. If a victimized individual is not apologized to, he or she could start to feel resentment towards the offender. Over time, this could lead to full-on hatred or apathy, both of which can be detrimental to a family at large.
An apology indicates a mishap on the part of the offender, and also indicates an intended effort to change the offending behavior. This type of self-reflection and adaptability are vital to cohabitation.
Volunteer Together
One last tip for building a stronger family is to volunteer together. Volunteering together will help to strengthen your family by allowing each of your family members to see the others at their absolute best. This will foster respect for one another, creating feelings of love and appreciation.
There are all sorts of things you could do to volunteer. You could volunteer as part of a church group; You could volunteer at a soup kitchen; You could volunteer at a local festival. The possibilities are endless, and they're all beneficial.
Start Striving for a Stronger Family
If you wish to build a stronger family, you need to consistently utilize the tips above. You're not going to see progress overnight. However, if you keep at it, your relationships will grow, and your bonds will strengthen.
Looking for more family-related tips? You can find them right here at Kelly's Thoughts On Things. My site has information on everything from bond-building activities to family budgeting and more.
Browse my other articles now!