When you are out shopping you tend to look for different items that can change the pace of how you do certain things.
There are a vast variety of products that offer different solutions.
In reality, it all depends on what you are looking for in particular. Finding a product that can help you in the area of need. So take a moment to think about something you may want to change at home.
What about when it comes to washing your fruits and vegetables?
Of course you can go about it with the usual methods, but sometimes it makes you wonder if that's enough. Are they really getting as clean as you want them to be?
You'll need a product that can get the job done in the most efficient way possible.
I just so happen to have just the product you're looking for.
A Go-To Fruit & Vegetable Wash You'll Need
Any lover of fruits and vegetables understands the importance of washing them before you indulge.
But simply rinsing them off doesn't always do the trick.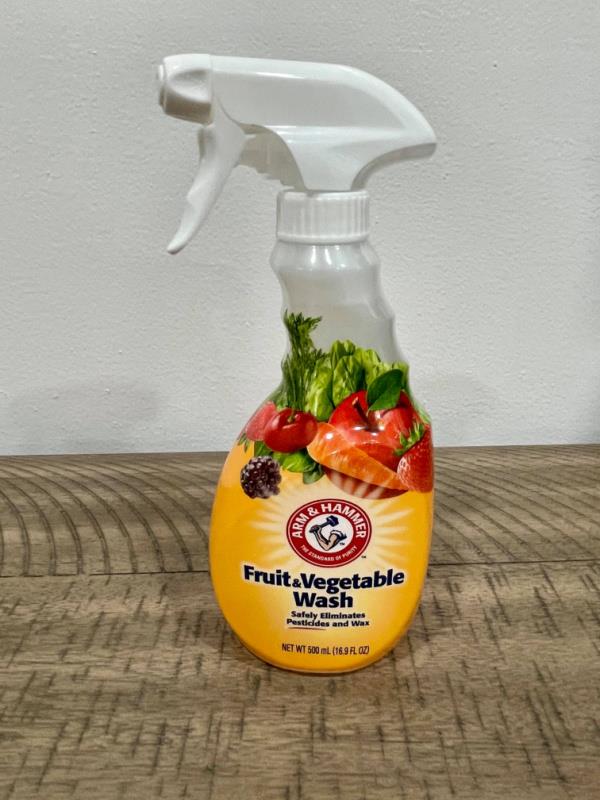 Which is why I'm happy to introduce you to ARM & HAMMER™ Fruit & Vegetable Wash! That's right, its the product you've been hoping to find all this time.
Now you may be wondering, "Do you really need this fruit and vegetable wash?"
Well, if simply rinsing your food before eating it doesn't make you feel 100% comfortable, then yes.
You always want to make sure you feel comfortable enjoying some of the indulgences you love. Especially when it comes to your fruits and veggies.
ARM & HAMMER™ Fruit & Vegetable Wash is the first food-contact product to get the Safer Choice† certification!
Products with the Safer Choice label must demonstrate being effective, while only using ingredients that are safer for families.
Hence to why this is a phenomenal product to use.
Keep in mind that water does not completely eliminate pesticides or the wax that is sprayed on produce to help extend shelf life. By using this product you can make sure you're eating safely.
With a few simple steps, you can help your family live a healthier lifestyle. Now, what's truly great about this product is how its made.
It is designed to elminate over 90% of pesticide residue making your food 4x cleaner.
It's the only produce wash that combines Arm & Hammer Baking Soda with other pure & simple ingredients for a formula that is scientifically proven to remove pesticides better than water alone.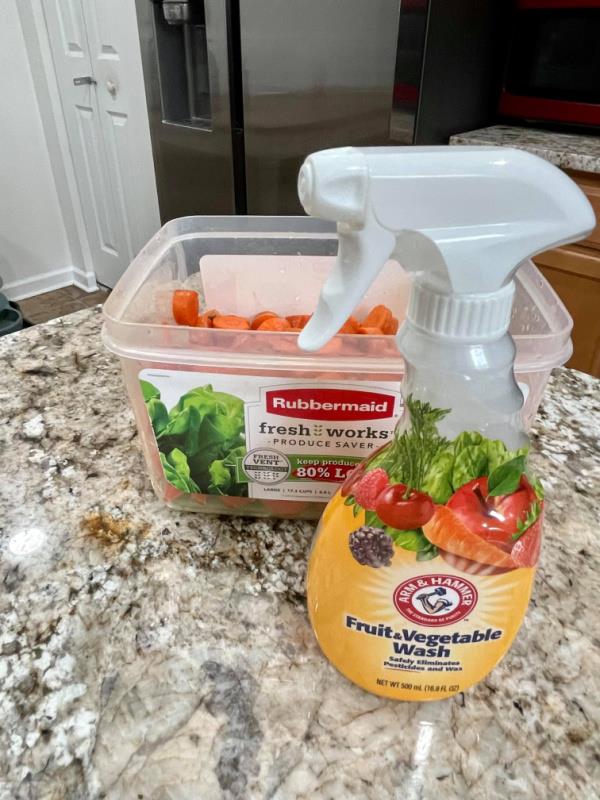 Trust me when I say that you can't go wrong with giving this product shot.
Finding a product that's free from harsh chemicals and healthy can be challenging. But Arm & Hammer has you covered.
Make sure you enjoy your fruits and veggies the right way.