This is a sponsored conversation written by me on behalf of Chuck E. Cheese's. The opinions and text are all mine.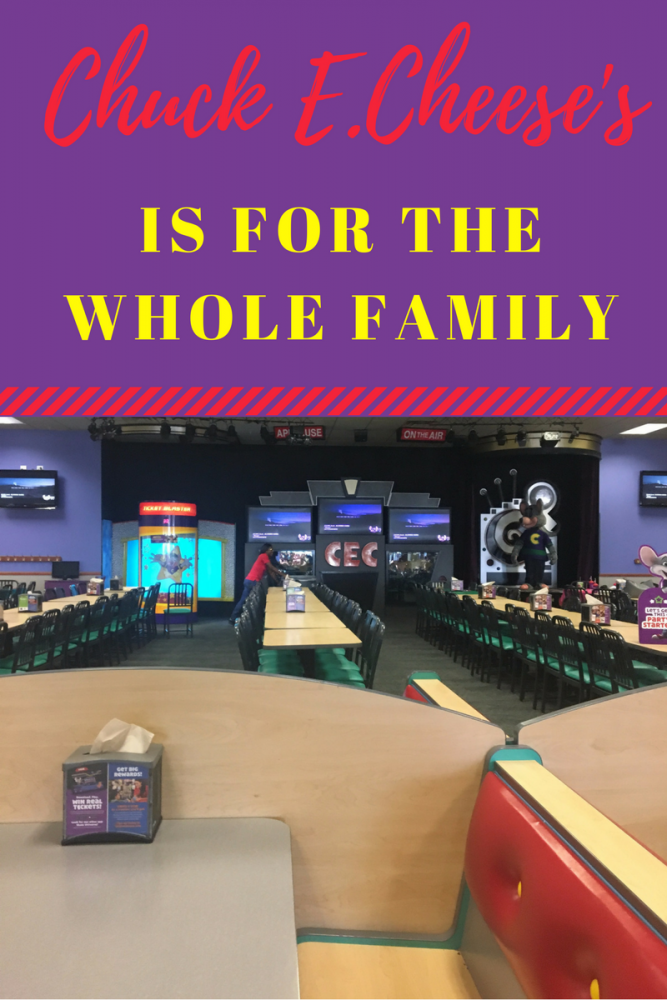 Chuck E. Cheese's Is Family Fun!
Where can you get great food and have family fun all at the same time? The first place that pops into my head is Chuck E. Cheese's! Well, why not, Chuck E. Cheese's has provided food and fun for families over the last 40 years. As a parent, I appreciate there this a place that parents don't have to sacrifice when it comes to taking the kids out to dinner just so the kids can be entertained. Being able to eat good food, kids can have fun playing games all while parents can enjoy each others company.
When my kids were between 5-10 yrs old, Chuck E Cheese's was our favorite PLAYDATE spot. But I will be honest, we didn't always enjoy the food, but the kids did, so that was important. I felt like we were in there almost every weekend visiting friends and children playing the games. Now don't get me wrong this is no hidden secret that Chuck E Cheese's is always crowded, but there is always enough seating and games for everyone to play.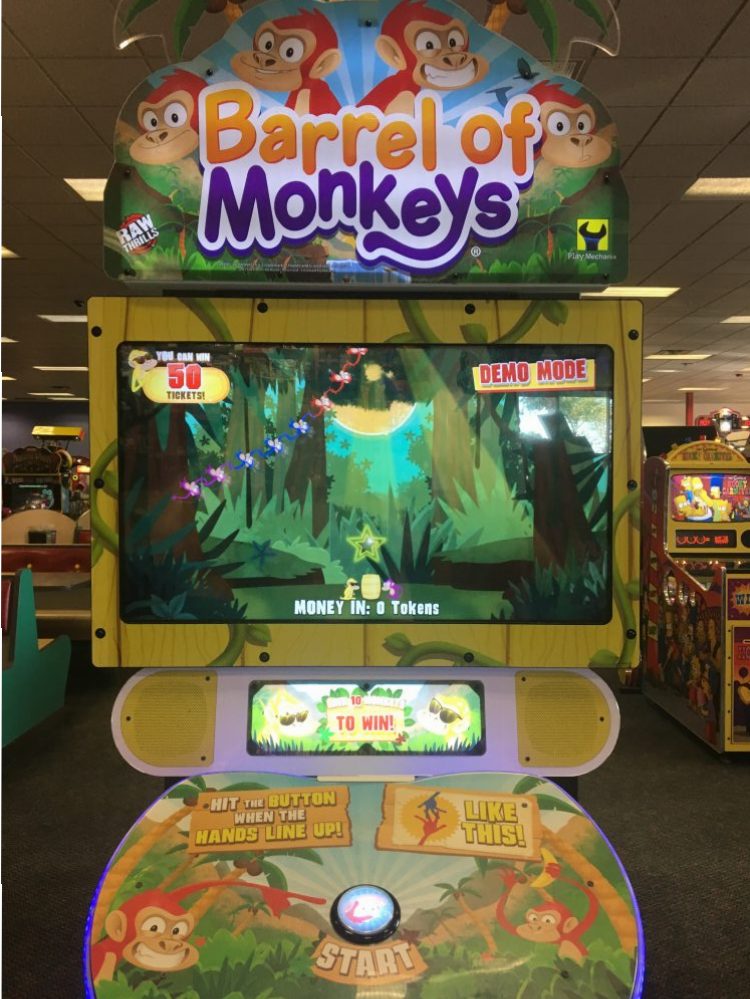 Over the years, we started going during the lunch hour or at least before 5 pm because it was more our speed, a bit slower and quieter, but that is our choice. However, going earlier also has saved us some money because now families can enjoy their favorite handmade pizzas, fresh salads and delicious cinnamon dessert pizza at the All-You-Can-Eat Buffet, available Monday through Friday from 11 a.m. – 2 p.m.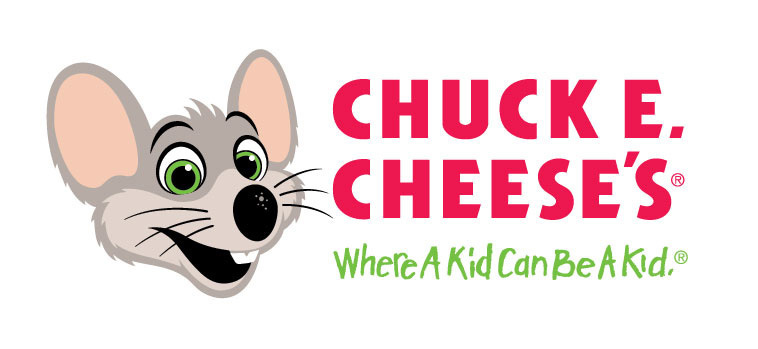 New Food Offerings- So Fresh and Delicious
Chuck E Cheese's has made some changes recently by refreshing their menu to please parent's taste buds. That is awesome news, and I'm pretty sure a lot of parents are enjoying the new innovative specialty pizza flavors and other menu options that range far beyond pizza. Having different choices in pizza flavors, plus the endless salad bar, drink station, dessert, and snack options give parents more variety in what to eat. This is a place for parents too, not just for the kids anymore. I appreciate that Chuck E Cheese's has made these upgrades so the entire family can experience an enjoyable dining experience. They wanted to add parent-friendly menu items – including gluten-free and thin & crispy pizza crust.
I'm going to very honest here…this was the best pizza I have had in a long time! I will come to Chuck E Cheese's just to order this pizza to GO!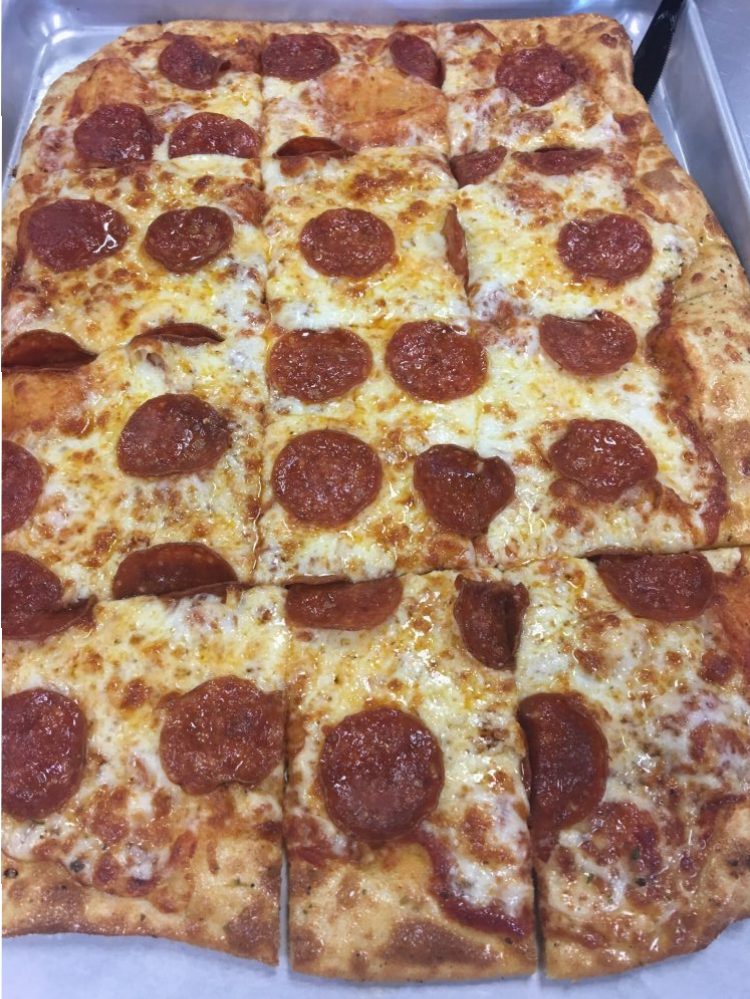 New pizza choices:
Fan favorite Cali Alfredo (includes spinach, creamy

alfredo

sauce, sausage, mushrooms, and chicken)

BBQ

Chicken (includes

BBQ

sauce, chicken, red onions and green peppers)
Veggie and classic Pepperoni.
Other Food Items:
Traditional and Boneless Wings
Wraps
Cheesy Bread
Pretzel Bites
Endless Salad Bar
Dessert Offerings:
Cinnamon Dessert Pizza

Churros

Giant Warm Chocolate Chip Cookie
Limited Time Offers:
Current: Philly Cheese Steak Pizza – Features traditional shaved Italian beefsteak, rich beef gravy, classic American cheese, 100% whole milk mozzarella, red onions and bell peppers.
Upcoming (Oct. 1-Dec. 31) – A returning fan favorite the Mac Cheesy Pizza – featuring creamy cheese sauce and elbow

macaroni—all

smothered in melted, bubbly Colby and mozzarella cheese
FACTS:
Did you know that Chuck E. Cheese's beat Pizza Hut in Nationwide Blind Taste Test? Oh yeah, I bet they did! In a recent nationwide blind taste test, more than 60 percent of people expressing a preference chose Chuck E. Cheese's Thin & Crispy pepperoni pizza over Pizza Hut's® Thin and Crispy pepperoni pizza.
So next time the FAMILY is wondering where to go for dinner GO TO CHUCK E. CHEESE'S and enjoy their new menu items please have FUN!