There's nothing more exciting about being able to go out and have fun when you want to. Well, if you are ready to travel and hit the road you may want to head on over to Louisiana. As of now, Carnival season has officially kicked off and is underway in Louisiana. That's right, these charming coastal communities in the Bayou State are welcoming a unique audience to their Mardi Gras festivities! Which means it is time to gather the family for some incredible carnival fun.
Many know that Mardi Gras has always been about having family-friendly fun through faith. Now, most are familiar with the fact that New Orleans may be the most famous place to partake in Mardi Gras. While this is true, there are other destinations that can really celebrate this time of the year with family in mind.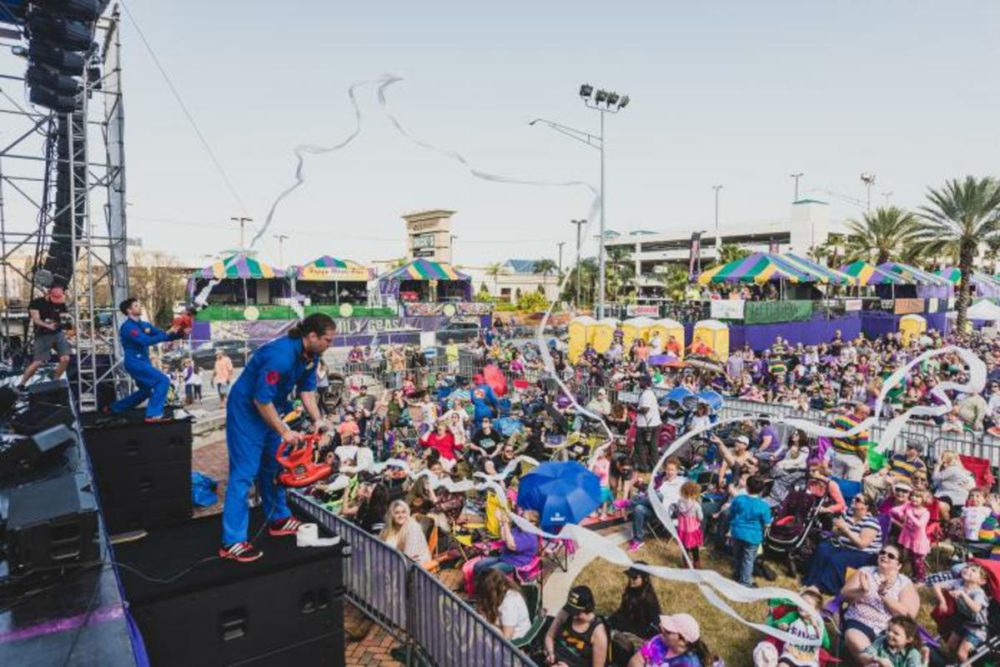 Metairie (Jefferson Parish)
A neighboring parish to New Orleans, Jefferson Parish is so family-oriented that Mardi Gras in this destination has an official event called "Family Gras." Taking place the weekend of February 14-16 in Metairie, the festivities here include five Mardi Gras parades, authentic cuisine, local art, a kids' Mardi Gras court, a family-friendly Mardi Gras 5K and Kids' Half Mile, and concerts by national and regional artists. If you've ever dreamed of participating in the parade, now's your chance! The Country Inn & Suites by Radisson Centurions Package includes an opportunity to ride on one of the floats in the Krewe of Centurions Parade on February 15.
Lake Charles, Louisiana (Calcasieu Parish)
Mardi Gras celebrations and history abound in Lake Charles. In fact, Mardi Gras can be celebrated year-round here at the Mardi Gras Museum of Imperial Calcasieu, which is home to the largest Mardi Gras costume display in the world. Visitors to the museum can also climb aboard a parade float to experience the excitement of this tradition for themselves.
The Mardi Gras Lighted Boat Parade takes place on the water instead of the streets. Featuring glowing boats parading on shimmering Lake Charles, this season's event takes place on February 20 at 7 p.m. And the Cinderella night of the Mardi Gras season is the Royal Gala at the Lake Charles Civic Center. Here at the only event of its kind in the entire state, attendees can see the royal courts of more than 60 krewes parade in full costume. The celebration takes place on February 24 at 7 p.m. and children ages 5 and younger are free.
Louisiana's Cajun Bayou (Lafourche Parish)
Visitors are invited to celebrate a Cajun Mardi Gras in Lafourche Parish, just 35 miles south of New Orleans, With 16 family-friendly parades flowing up and down the Bayou, it's evident that Cajuns love to celebrate life and there's no better time to do that than during Mardi Gras. The smells of barbeques and crawfish boils fill the air along parade routes, so you're sure to experience a very authentic taste of Cajun life here. It's a popular saying that Cajuns never meet a stranger, so visitors shouldn't be surprised to be invited to share a plate, a dance or pass the time!
These are just a few places that you could consider checking out, but there are many more. It is time to start planning your next family adventure before the carnival season comes to an end. Trust me, you don't want to miss out on a chance to take part in all of the Mardi Gras fun!