The start of school is on the horizon. Are you ready? Have you bought the school supplies needed for your child? If you have a child in the upper math classes, there is a good chance they'll need a graphing calculator. If you do need one, may I suggest the CASIO fx-CG500? I think it will impress you and your child. It's a color graphing calculator, which is quite nice in quality and in capability.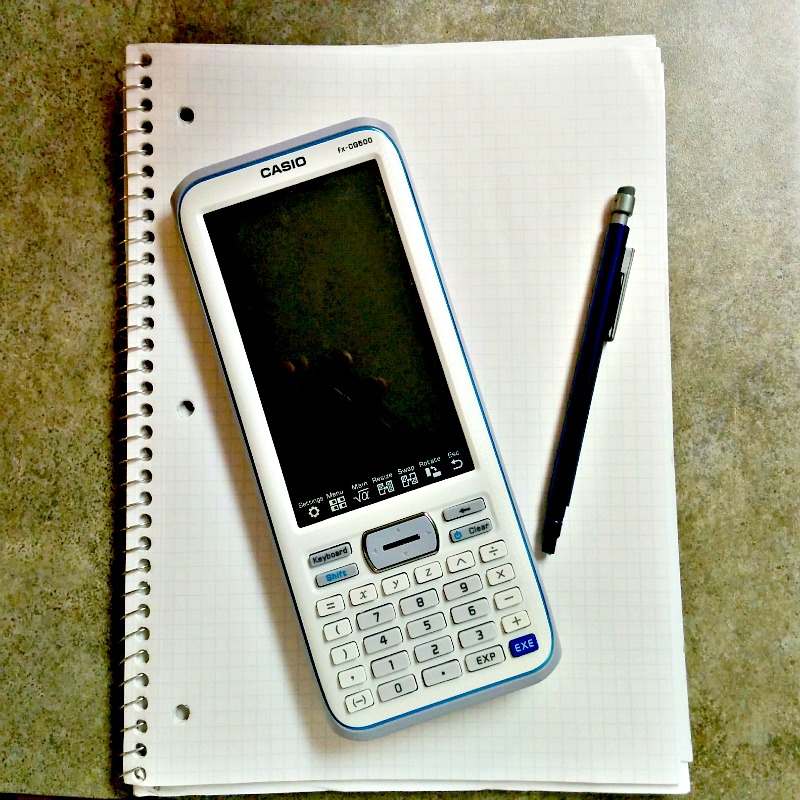 What Can The fx-CG500 Do?
The CASIO fx-CG500 can be utilized for the following courses (as suggested on the calculator's package): pre-calculus, calculus, multi-variable calculus, vector analysis (which I have no idea what that is), engineering, statistics, and geometry. Of course, it's always a good idea to check with the professor to make sure the calculator is approved for the class. Some professors are particular which calculator their students utilize.
To set this calculator up is simple. It only took me a few minutes utilizing the Quick Start Guide. The calculator comes with 4 AAA batteries (non-rechargeable). It also comes with a stylus to use with the touchscreen and a hard case for the calculator's protection. And, there is also a USB cable that comes with it as well.
The touchscreen is a really nice feature. It has 2 main screens, with options that lead to even more capabilities. Some of the options include eActivity, Statistics, Spreadsheet, 3D Graph, Picture Plot, Financial, NumSolve, Physium, and more. I honestly haven't used a graphing calculator in years, so I don't truly understand what some of these do. However, a family member of mine, who is in a math class at the present time, said, "This is a really nice calculator."
I have taken accounting in the past and I was impressed with the financial section of the CASIO fx-CG500. It has options such as amortization, cash flow, bond calculation, and much more. I don't think I've ever seen a calculator with such accounting capabilities.
I, myself, find this calculator impressive. It does take some practice in figuring out how to work it (as do all other calculators I've worked with). And, as a helpful hint from me, you can always Google how to do things with your calculator if you're really stuck. You may not always find your help, but many times you do. The CASIO website also has a helpful section labeled "Resources" (located at the top of the screen) that can provide assistance, too. And, the CASIO YouTube site has plenty of videos that may help you find what you need help with.
I highly recommend you check out the CASIO fx-CG500. It retails for $149.99. Go here to see retailers that provide CASIO. And, good luck with school supply shopping and the upcoming school year (it'll be here before we know it)!
Connect with CASIO: Website | Facebook | Twitter | YouTube