This post was sponsored by Carando as part of an Influencer Activation for Influence Central and all opinions expressed in my post are my own
Do you love MEATBALLS?
But tired of spaghetti! Let's try something new with meatballs. It will look like you spent a lot of time in the kitchen and have superior cooking skills but really its quick and easy! This recipe is another one of my #MOMHACKS.
So my #momhack is to buy meatballs that taste as they came from ITALY-Carando Meatballs! Peter Carando learned the Italian tradition of sausage-making as an apprentice at his local butcher shop in Torino, Italy. Then he set sail for America with his recipes to begin handcrafting the most exceptional Italian meats this country had ever tasted. Carando Meatballs are still TRUE to those recipes. I get my Carando Meatballs at my local Food Lion plus everything else for this recipe. One stop shopping is this best-Food Lion Rocks!
Okay, you ready to make Meatball Wellington…fancy name huh! No worries this is a super easy recipe, and I have fun making this for my family. Carando Meatballs look and taste like homemade. These are wonderful to take to parties or serve for dinner like did with a side salad.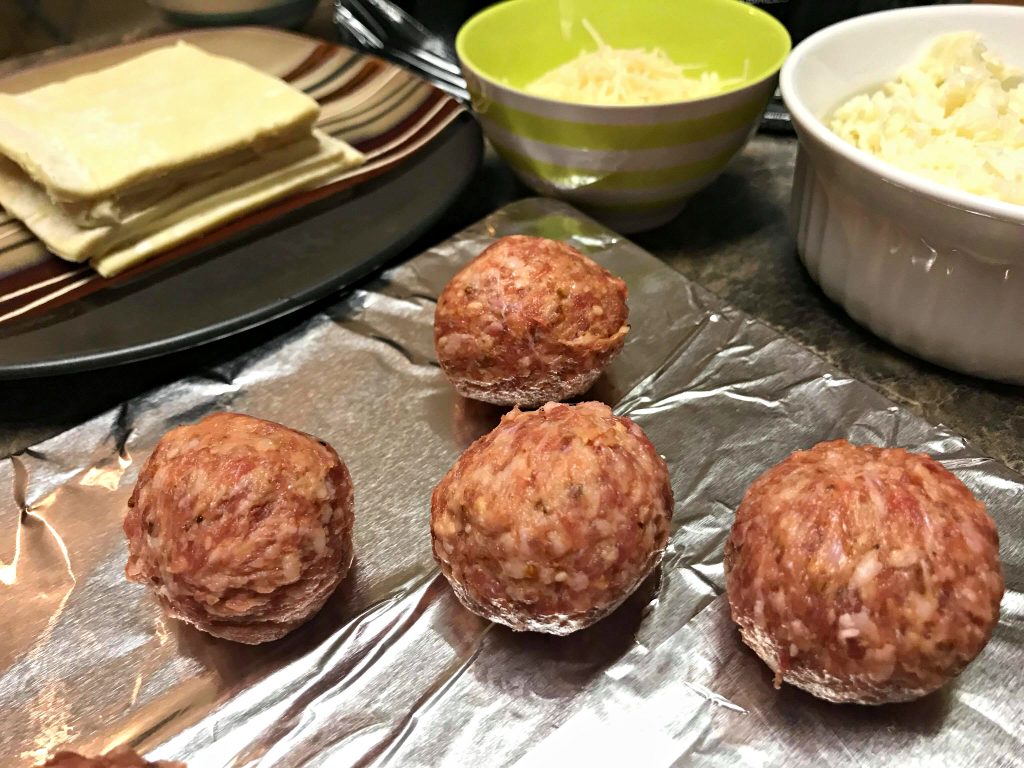 Meatball Wellington
Meatball Wellington
Thawed puff pastry (cut into 4-inch squares)
2 cups Shredded mozzarella
1 1 egg (beaten)
Vodka sauce (for serving)
1 package Carnado Meatballs
Fresh basil (for garnish)
Grated Parmesan (for garnish)
Preheat oven to 400 degrees.
Place puff pastry squares onto a floured work surface.
Add a heaping tablespoon of shredded mozzarella onto the center of a pastry square.


Place meatball on top of the cheese.


Wrap puff pastry around meatball
Place on parchment-lined baking sheet, seam side down.


Brush with egg wash


Bake for 25 minutes.
Serve atop vodka sauce, and garnish with basil and Parmesan.


My family loved my #momhack Meatball Wellington! They didn't believe when I told them I bought the meatballs instead of making them from scratch. Carando Meatballs taste so fresh and ITALIAN! Making this recipe took about 15 minutes of prep time and 25 minutes of baking. Perfect for a weeknight meal.
COUPON ALERT: FREE Private Label Pasta with purchase of Carando Meatballs (Up to $1.50 value) -Search "Carando" for coupon
Comment below on your favorite MEATBALL recipe- NOT SPAGHETTI!
Please PIN: We would love for you to share this EASY & Quick Carando Meatball Wellington