Quick question, who loves being a cat parent? There's just something about having a sweet feline companion around to keep you company.
Cats are such loveable animals and you can't help but smother them with love.
Of course, love isn't the only way of showing how much they mean to you. Just like us, they have their needs as well.
There are more than enough products out there that would be perfect for your kitties.
So, how about a lineup of product ideas.
Below you'll find more than your fair share of incredible cat products that every cat parent should consider grabbing for the kitty in their life!
Treatibles Soft Chewables
Cats meowed for richer flavor and Treatibles listened.
Their Soft Chewables have been reformulated with a delectable combination of chicken liver with a hint of salmon for a taste cats crave!
The new heart-shaped Chewables are more resistant to crumbling and can be served whole, or easily divided. Provide calm, balance, and ease for your kitty!
Treatibles Soft Chewables are ideal for senior cats or those who prefer a softer consistency.
These Chewables feature Organic Full Spectrum Hemp CBD Oil, catnip leaf powder, turmeric, papain, and bromelain.
The Tiniest Tiger – Cat Head-Shaped Bed
The Tiniest Tiger provides all the essentials your cat needs to feel right at home!
Some designs are subtle and some are whimsical but all are created with feline finesse.
Their new Cat Head Shape is made in the USA from the best quality non-toxic materials. Safe for your cat and for you.
The 100% cotton insert is sealed in an SMS waterproof cover.
The Material Safety Data Sheet confirms no hazardous components in the cotton felt batting. No VOCs.
And because they love all cats big and small, they even support global big cat conservation projects.
HuBee Pet Food Container
Storing cat food can be done in many ways, but it depends on how much you have. What if you'd rather buy a rather large amount of cat food?
In any case, you may want to consider investing in the HuBee Pet Food Container, perfect for those particular situations.
This large, beautifully-designed container can store up to 22 lbs of food.
It's silicone sealed to keep food fresh and completely dishwasher safe for easy maintenance.
The bottom features a removable silicone tab to easily rinse out the remaining food when you clean.
Made of food-grade PP + Silicone.
Sprinkle & Sweep
Introducing Sprinkle & Sweep, a non-toxic product which has finally arrived to make this chore millions of pet parents often encounter, now so easy, odorless and.. kind of fun?
Sprinkle & Sweep is a unique pet accident cleanup product that instantly solidifies even the most liquidy pet accidents for an odor-free cleanup in just seconds!
The product instantly absorbs all messy accidents in the kitchen or in the garage, not just liquidy poop, vomit, and urine.
This includes broken eggs, spilled oil, or even a shattered glass bottle of wine in the kitchen!
It's also a cat litter box and trash can deodorizer!
Natural Pet Drops from Elementa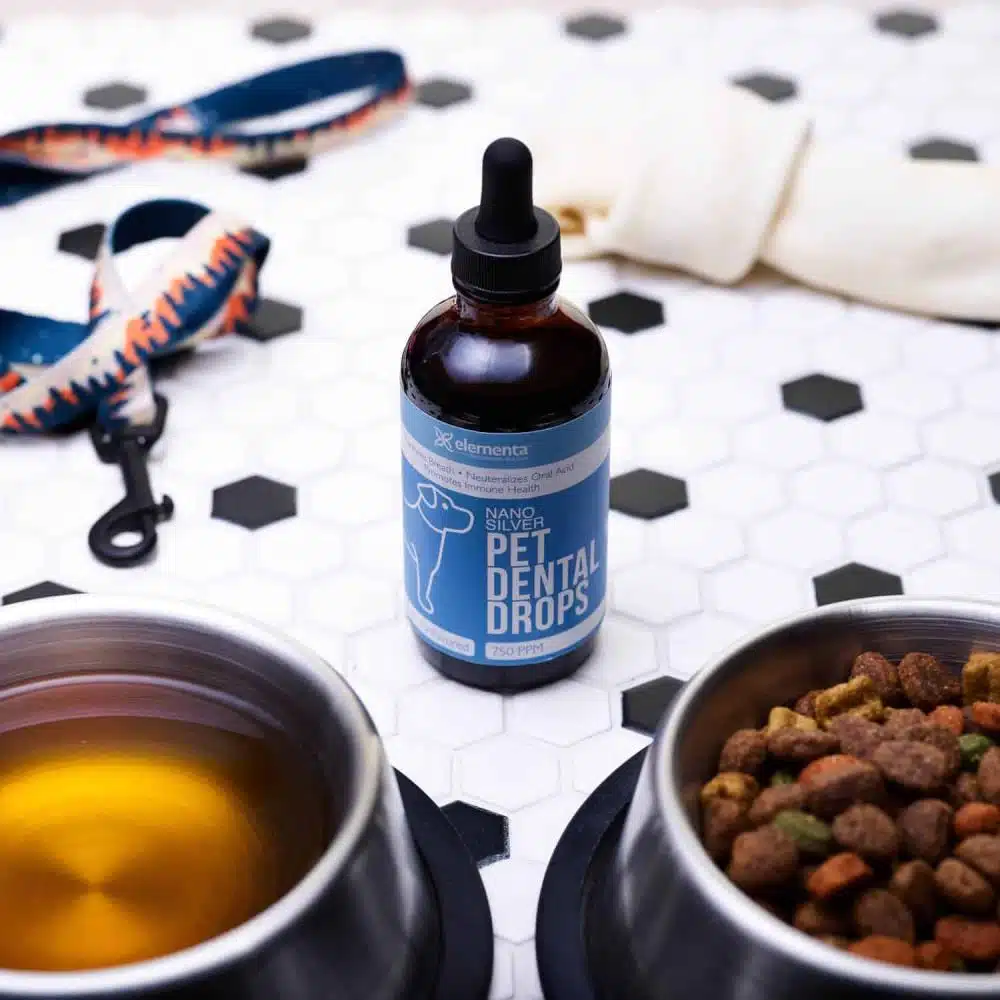 Keep your pet's breath fresh any time Neutralizes oral acid and eliminates bad-breath causing bacteria Prevents oral disease
Plus it helps your pets live happy and healthy lives Flavorless and odorless for no-fuss!
Natural Pet Dental Immune Support Drops by Elementa is a dentist-formulated oral solution optimized to deliver the best possible oral hygiene for your pets.
It utilizes a patent-pending, cutting edge, Nano-Silver technology that's designed to penetrate plaque, ensuring that your pet's mouth smells as fresh as it is clean
Wool Cat Mat From Sonoma Wool Company
There is just something about wool that animals love, and now your feline family members can have a purr-fect mat to call their own.
Sonoma Wool Company has made the mat in the shape of a circle, and it is 16 inches in diameter.
Try it out in your kitty's favorite sleeping spot!
Made from 100% Pure Wool, it contains no dyes or chemicals. Just an all-natural perfect "kneeding" alternative to your upholstery!
CatLadyBox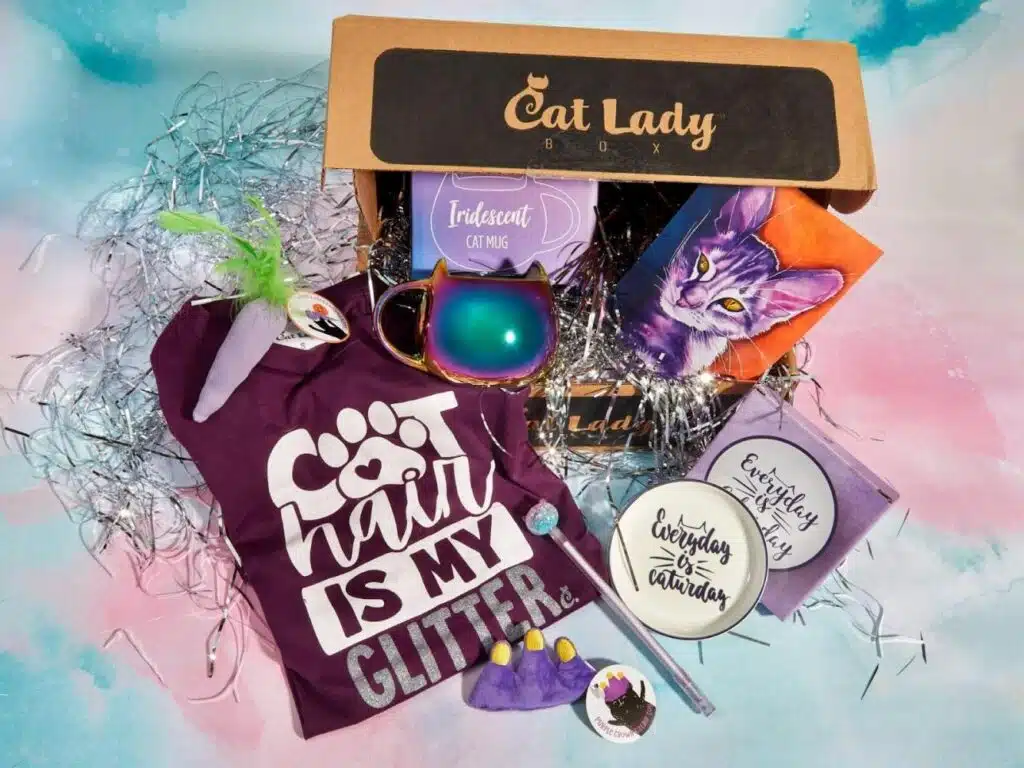 CatLadyBox is the exclusive subscription box for cat ladies everywhere.
From chic clothing to adorable glassware, you can represent your modern style and taste while showing off your cat pride.
You're not crazy, just crazy about cats! Choose from the 1, 3, or 6-month plan and receive your purr-fect box right at your doorstep.
CatLadyBox also works to save cats and give them a better life.
Each week, the CatLadyBox Cares program makes a cash donation to a new rescue organization.
Subscriptions start at $34.99 a month with monthly, 3-month, or 6-month payment options!
Treatibles Happy Joints Mobility Pill Wrap For Cats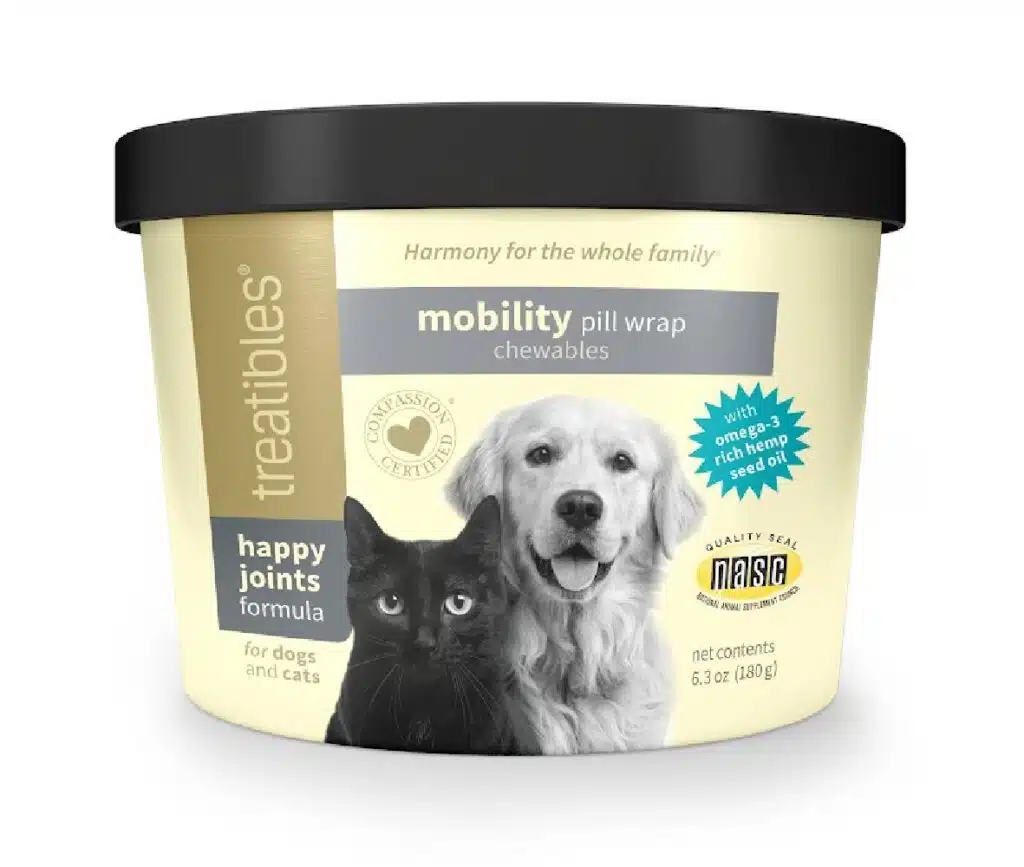 With exceptional joint support ingredients including glucosamine, green lipped mussel and boswellia, along with omega 3-rich hemp seed oil, these versatile CBD-Free Chewables can be served as is.
These are to help ease discomfort or utilized as a moldable pocket for pill delivery.
Now these would be perfect for pets needing extra support, administration can be increased.
Best of all, treatibles are free of heavy metals, pesticides and biocontaminants!