Birthday cakes are a fun way to express how much you care about a friend or family member. There are many stylish designs on the market today. These cakes use a variety of baking and decorating techniques. Cake inspiration can come from a variety of sources. A cake celebrating your loved one has special meaning, especially if it reflects his or her interests.
Sculpted Cakes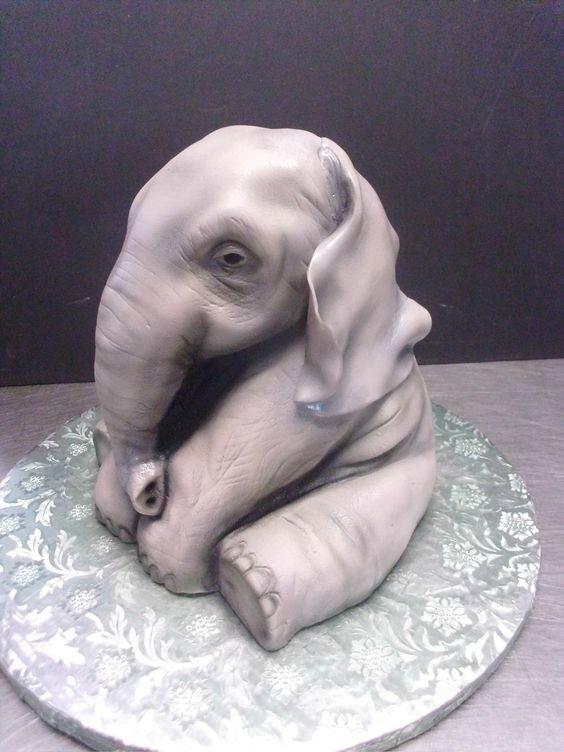 Sculpted cakes are one of the most elaborate types of cakes available. These cakes are difficult to make but leave a good impression on everyone. These designs incorporate animals, special objects, and figures. Specialty bakeries can help you with one of these cakes. You can take a look at CakesPrice.com for a list of bakeries, cakes prices, and designs and decide on a certain bakery to help you order the perfect cake.
Sculptured cakes are baked in layers, and then the cake is stacked using wooden dowels. The cake is frozen and shaped as desired with a knife. The cake is covered with buttercream icing (in a "crumb coat") and then left to chill as it sets. Most sculptured cakes are then covered with thin layers of colored fondant. The decorator adds details with an airbrush, with piping, or by hand painting with food dyes.
Geode Cakes
A new and different birthday cake inspiration is the geode cake. These cakes begin with a traditional fondant base. The decorator cuts a section out of the cake and adds sparkling rock candy decorations. These cakes are the focal point of any celebration. Geode cakes can be made at home but are best when ordered at a specialty bakery. If you want to make sure the result is as you desire, it's better to turn to a bakery. It also saves you a lot of time and maybe it proves to be even cheaper then you expected.
Fruit and Flower Cakes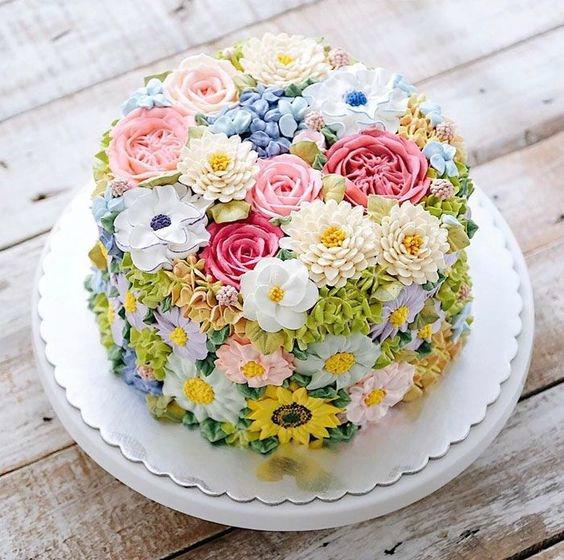 Fruit and flowers inspire beautiful cakes. Cakes topped with fruit are an appropriate choice for people who prefer less icing. Chocolate dipped strawberries make an especially attractive and delicious cake topping. For extra style, color the icing to coordinate with the fruit and flower colors.
These cakes can be made with any type of buttercream icing. Fruit and chocolate are a classic pairing. The fruit adds a fresh, natural flavor to the cake. The flowers can be real or made of gum paste or icing. If you use natural flowers, make sure they are non-toxic. A popular trend for flower cakes is tinting the icing in graduated ombre shades.
Fondant Cakes
Fondant cakes can be simple and streamlined or decorated. Fondant cakes are especially fun for children, with brightly colored animals and lettering. The theme is limited only by your imagination.
Flowers made with gum paste and figures made with modeling chocolate or fondant that add a special interest to the cake. As with the sculpted cakes, details may be added with an airbrush, by painting, or by hand piping.
5. Themed Cakes
Celebrate your loved one with a birthday cake featuring their favorite things. This can be as simple as candies or store-bought figures on top of the cake, or as elaborate as handmade icing figures and objects to put on top of the cake. Think about your loved one's interests and design a cake that reflects their personality.
For birthday cake inspiration, be creative and remember your loved one's special interests and favorite things. A professional baker can help you create your vision cake, or you can try making one of these cakes yourself. It's almost sure that your guests will be impressed by any of these cake ideas, and your loved one will be delighted by his/her birthday cake.