This is a sponsored post. All opinions are mine.
We are buying a new family car this year, so I'm doing my research. There are a lot of aspects you need to think about and decisions to be made when you purchase a car. Car buying is a significant expense, so this isn't something you hop in a car and go to the dealership and drive off with the car that car salesman wanted you to have. No, get what you want and need, so that means research! Below are some ideas to help you narrow down to what you need to be driving.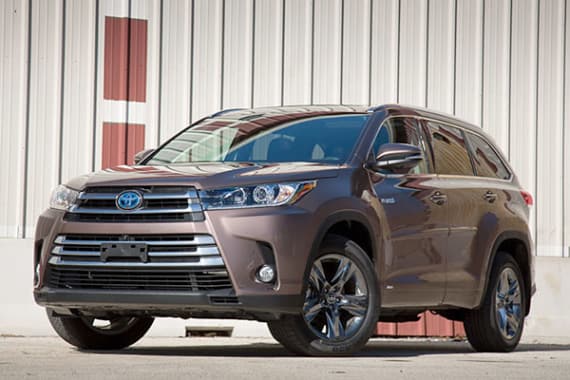 How Many Seats:
How many seats do you need? We are a family of four and then add a couple of friends who are always around, so we need six seats. Don't get a big van if there are only two of you, and don't get a two seater if there is four of you. Use your common sense and think about the future too, will there be new members added to the family down the road?
Space & Storage:
I need storage because I'm always going to the store and post office. I need an easy access area where I can put a week's worth groceries or my husband's artwork to sell at the flea market. Think about what you do with your car and get what will assist you out the most. I need a BIG BACK AREA! Plus I would love to be able to do a touch with my foot, and the trunk opens. Now that isn't a deal-breaker, but it would be a bonus!
Safety Features:
You want to check for all crash-test ratings, front airbags, side airbags, airbags for third-row passengers, etc. A car that will protect my family if we are ever in a crash is necessary.
Budget:
How much can you afford to put down and how much can you afford a month? I know if we put down more our monthly payments will be lower. Also, don't forget to factor in how much you spend on insurance. Some cars cost more to cover than others, so keep that in mind too! We won't be buying sports cars until after the kids leave the house.
Now don't forget there are resources to help you find your next vehicle like Cars.com which will provide you with all the information you need to make the right choice. Cars.com has an extensive selection of cars, and all I had to do was put in my zip code and BAM all these available cars popped up in my area. Cars.com will give me the dealership information, details about the car, price comparison, estimated payments, recalls, and I can ask for the best price quote right from the site. My husband and I can look at cars online without dealing with a pushy car sales clerk who talks you into a car you don't need. I'm telling you to do your research on Cars.com before buying your next vehicle; it is so worth the time and you might even save you some money!
Please comment below on any tips or advice you have for buying a car!