Roughly 17 million cars are sold in the United States every year.
While that number is likely to be lower in 2020 due to the soft economy, cars are still bound to come off of lots and land up in people's driveways.
We're guessing that since you're reading this post, you're curious to know what the car buying process looks like because you're considering picking up your first vehicle or grabbing an upgrade.
If that's the case, congratulations!
Getting a new car is always fun and our team is here to support you with our buying a car for dummies guide below.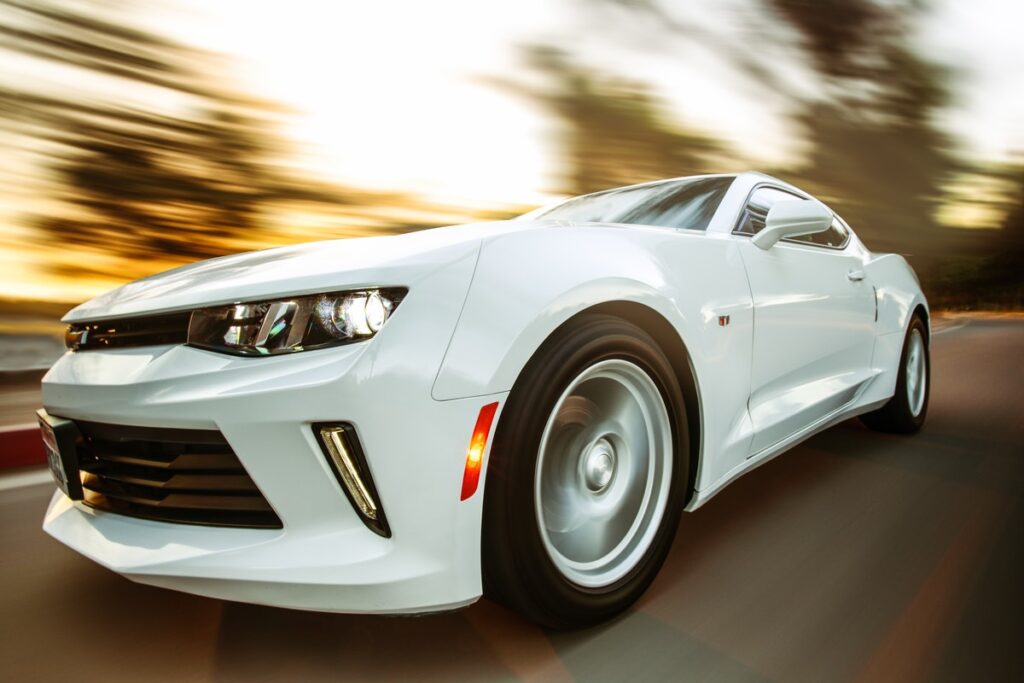 In just eight simple steps, you can pick up the car of your dreams at a great price!
1. Understand Your Budget
Knowing roughly how much car you can afford is a great way to get started when looking for a new vehicle.
It lets you limit the scope of your research which can save you a ton of time.
You might think of your car budget in two ways.
First, there's the all-cash price. Can you afford to pay for a $10,000 car out of pocket? What about a $20,000 one?
If you intend to pay all-cash, having a beat on how much money is sitting in your accounts is all you need to assess what's feasible.
If you're planning on financing your car, you'll want to know the high range of what you can add to your monthly bills and talk to your financier about how expensive your car would need to be to come in under that number.
2. Do Some Research on Makes/Models
Not all cars are the same!
Some are more comfortable than others.
A few boast great fuel economy. Some don't use fuel at all!
Understand all the advantages and disadvantages of cars in your price range to come up with one or two types of vehicles you'd be interested in owning.
3. New or Used?
No buying a car for dummies guide would be complete without making mention of the age-old new vs used question!
Buying a new car is always a special experience.
It usually represents a much worse value than picking up a car used though.
You'll need to weigh what you can afford and what's important to you, price or aesthetic, to decide whether to go down the new or used pathway.
If you're open to going used, your car buying options will widen since you'll be able to afford more vehicles.
4. Figure Out Price Ranges
When you browse dealerships, you're going to learn that the same car can be offered at four different prices by four different people.
That makes understating the actual value of a vehicle difficult.
Arming yourself with what a reasonable price range looks like for your car is the best way to filter through all of the offers you're getting.
5. Secure Financing
By this point, you know which kinds of cars you're interested in and how much dealerships are going to charge for them.
Now, unless you're planning on paying for your car all cash, it's time to secure financing.
Financing for your car can be obtained at a credit union, bank or even at a dealership, although, dealership financing is almost always a bad deal.
Most banks will give you a pre-approval letter for up to a certain dollar amount that you can hand to your dealership when you find a vehicle you'd like to buy.
6. Create a Shortlist of Dealerships
Always buy a car from a dealership that cares about their reputation.
Buying from bad dealerships is not only going to make for a bad experience service-wise but you'll probably end up overpaying and may even need to contact a lemon law attorney since bad dealers have been known to sell flawed cars.
The easiest way to discern a dealership's reputation is to head over to review sites like Google and Yelp.
The dealerships you're considering should have some kind of presence on those platforms and their presence should tell a good story.
7. Test Drive
As you browse dealerships, you'll bump into a few vehicles that check the boxes for you.
Before you sign anything though, you'll want to take cars for a drive.
As you drive your prospective vehicles, try to put them through as many paces as possible.
Test the radio, lights, etc. to rule out any issues that might crop up post-purchase.
Discovering problems later is much more common with used cars than new ones so be extra vigilant if you're going the used route.
8. Close and Enjoy Your Car
With your prospective cars test-driven, all that's left to do is to pick the car you want, come to an agreement on price, close the deal and drive off the lot!
When closing, your dealership will try to up-sell you on vehicle options including extended warranties, alarms, and more.
Just say no!
Anything sold through your dealership at this phase can almost certainly be bought cheaper through a third party.
We Hope Our Buying a Car for Dummies Guide Has You Hitting the Road Soon
Picking up a vehicle can make for a stressful experience.
Armed with our buying a car for dummies guide, we're hopeful that your vehicle purchase experience turns out to be more streamlined than most and that you're able to hit the road, fast.
Our team wishes you the best of luck shopping and welcomes you to read more of the exciting new content we have posted on our blog!