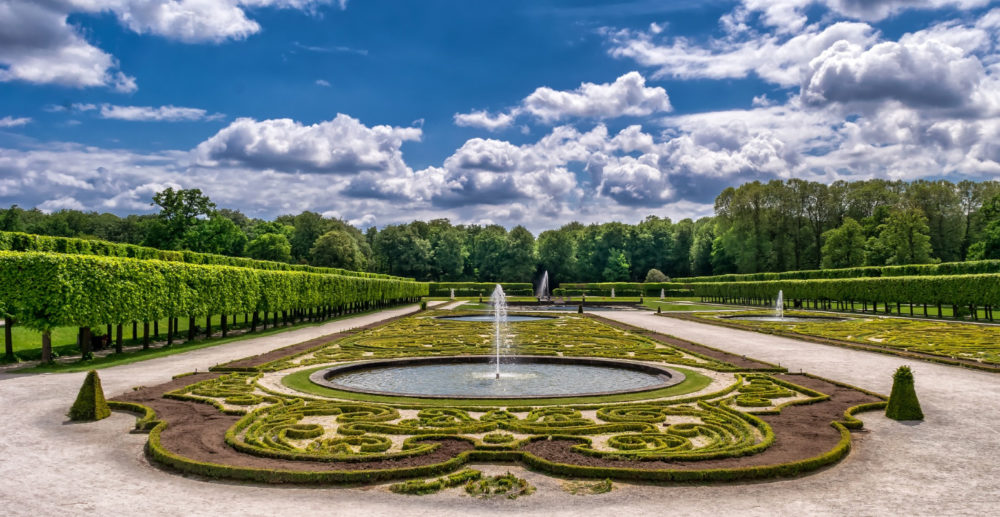 Image by Peter H. from Pixabay
Is there a more relaxing sound than that of running water? I guess if you drank to much water today then it probably isn't very relaxing. For those who just want to sit and hear the sounds of nature, however, it is an incredibly peaceful noise.
Water features add to the look and feel of any yard or garden. They add a fancy look and a serene feel. The great part is that there are many options to do so that will create the look and feel you want without breaking your yard budget.
Ponds
Ponds aren't going to provide the wonderful sounds of running water, but they really add a lot to the look of the yard or garden. When paired with nice foliage, it really provides a visual masterpiece.
Ponds usually aren't too expensive to put in. You do have some control over the amount it costs, as it is usually billed by the square foot. If you are looking for a large feature, you need to have a larger budget. If you are just looking for a small Koi pond, it should be very financially manageable.
Waterfalls
Have you ever gone into someone's back yard and seen a really awesome looking waterfall, spilling down a rock wall or formation? As a kid, I always assumed that those people were the epitome of the wealthy.
While it can be costly depending on the size of the formation, and the operating costs of pump installation and maintenance, these types of fountains can be fairly affordable. This allows for a really nice look and addition to your back yard, without having to have the kind of money I once assumed.
Tiered Fountain
A classic fountain type. Imagine a fondue machine and you have a general idea. It allows water to flow through a closed system, coming out a spout at the top and then flowing down through the tiers. It eventually drains out of the bottom and is recycled into the system.
The types of fountains have to be cleaned very regularly in order to maintain their look, but also to make sure that the piping isn't clogged by leaves and dirt. All water features come with this responsibility, so that should not be a discouraging factor.
Spouting Fountain
If a tiered fountain is one of many classic fountain types, this is the classic fountain type. A spouting fountain is one that has a basin at the base. There are spouts that shoot water out and fills the basin.
The same closed system process works here, as the water is reused once it drains from the basin. These come in many sizes, and you can find one to suit the needs and appearance of your yard. Make sure and clean this one thoroughly, as the basin provides wide-open access for items to clog the pipes.
Bubbling Fountain
A bubbling fountain is one of my favorite types of water features. They are usually part of a rock formation, and essentially just have water bubbling out as the name indicates.
Bubbling fountains are nice because they provide the same melodic sound and visually pleasing design that the other fountains provide, but keep the water close. Imagine sitting next to a spouting fountain when the wind picks up. Bubbling fountains allow for the water to be more easily contained without missing out on the benefits.
Conclusion
"Water features bring your landscape to life," says ifyardbutler.com. I couldn't agree more, water features make any yard or garden more enjoyable. They look great, sound great, and will make you feel great about your property. Be a hero and look into installation today!